Pennington Flash is lovely. We stayed put for a couple of days, did a supermarket shop, hunkered down in front of the fire when it rained and had a good wander around when it didn't.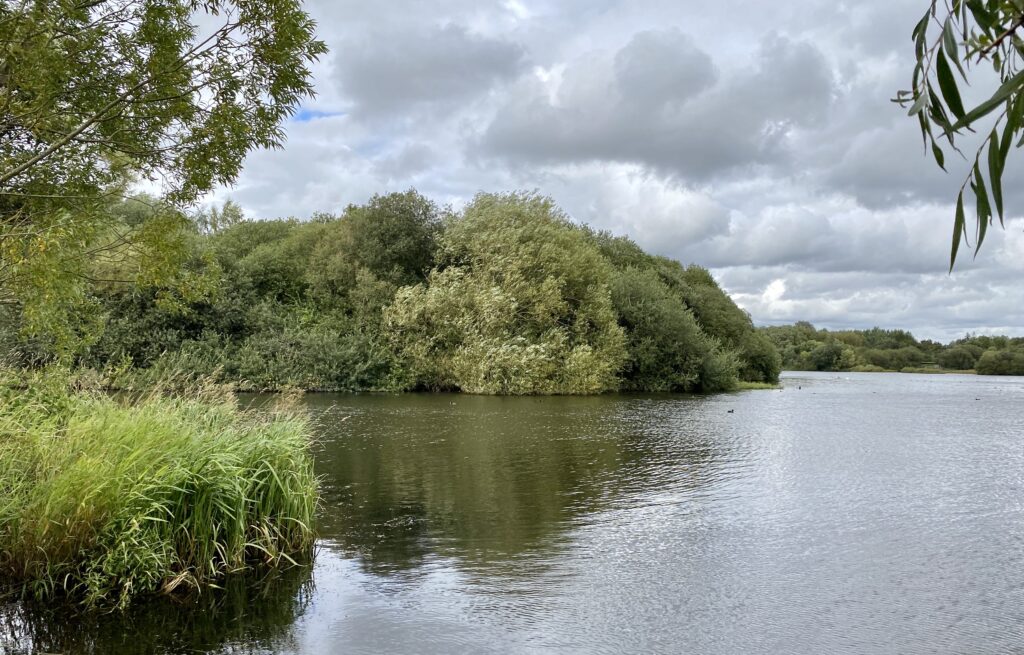 There's a lot of new development on the other side of the canal, on the site of the Bickershaw Colliery. Martyn researched it and said there were several collieries there that amalgamated after WWII when the British Coal Board was formed. 90% of the coal went to fuel power stations and the remainder to the railways and the domestic market. It's difficult to imagine what the landscape must have looked like then, it's so beautiful now. The giveaway is the shoreline of the flash is black and littered with little lumps of coal.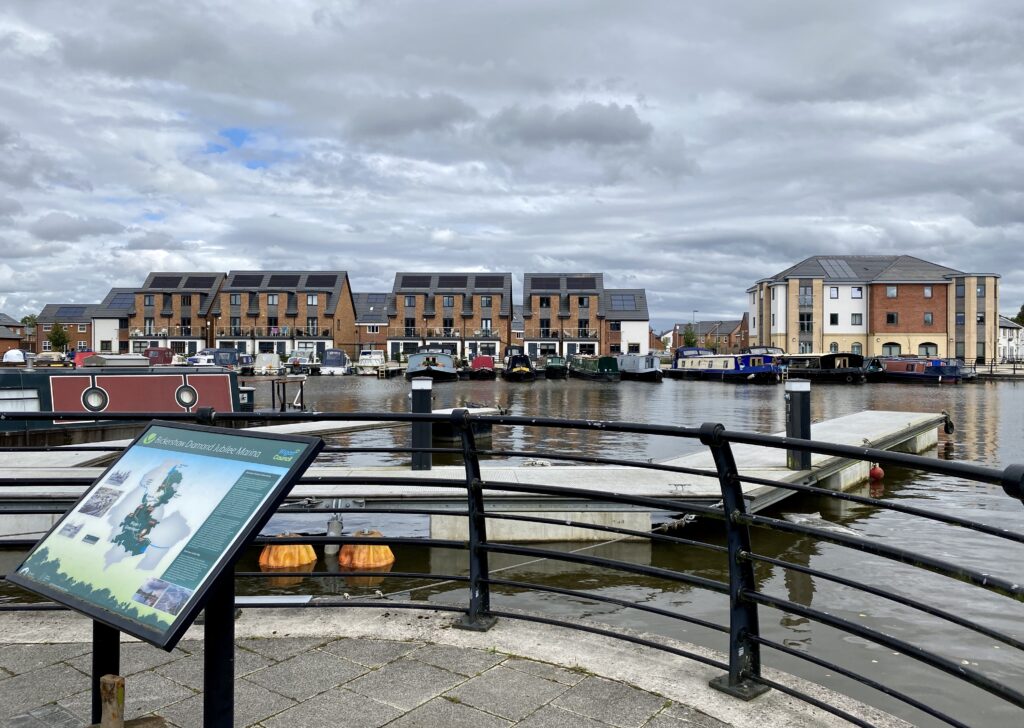 Yesterday we moved on. Just the other side of Leigh we left the familiar Leeds and Liverpool Canal for the new-to-us Bridgewater. We needed to top up the water again. Our tank holds about 100 gallons, but I'm not frugal enough with the water and had been doing the laundry. No worries, we would pass two water points. But we couldn't find the first. The second, in the pretty village of Worsley (where the water is the colour of yellow ochre from the iron in the soil), was closed up and padlocked. Oh dear, no shower for us!
So we carried on through the outskirts of Manchester. We'd save the turn into the city centre for another post-pandemic day.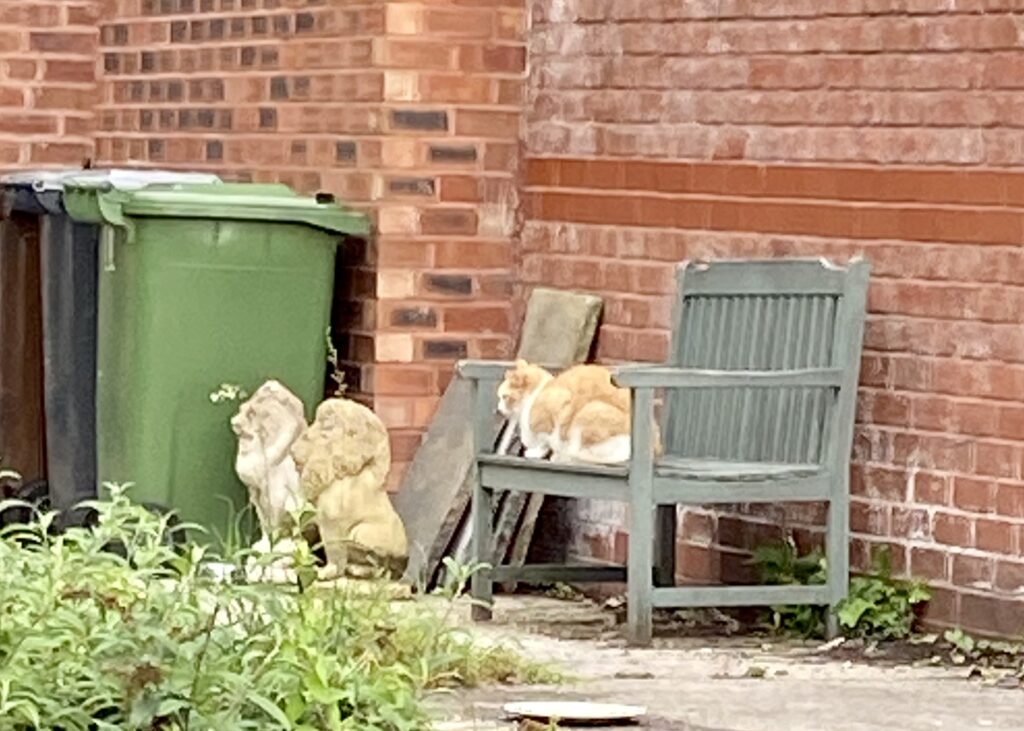 Twitter advice and Stretford Marina saved us. The marina has lovely people and free water. They also sell ice creams!
I had to wind to get to the water point. If you're not a boaty person, winding is turning the boat around. Normally I get Martyn to do it. It's a confidence thing, I had a fabulous teacher. Martyn was messing around with the hose, so I was going to have to go for it. And Beau Romer behaved like the lady she is. She rotated like the second hand on a clock, even though it was breezy. I was so pleased with myself!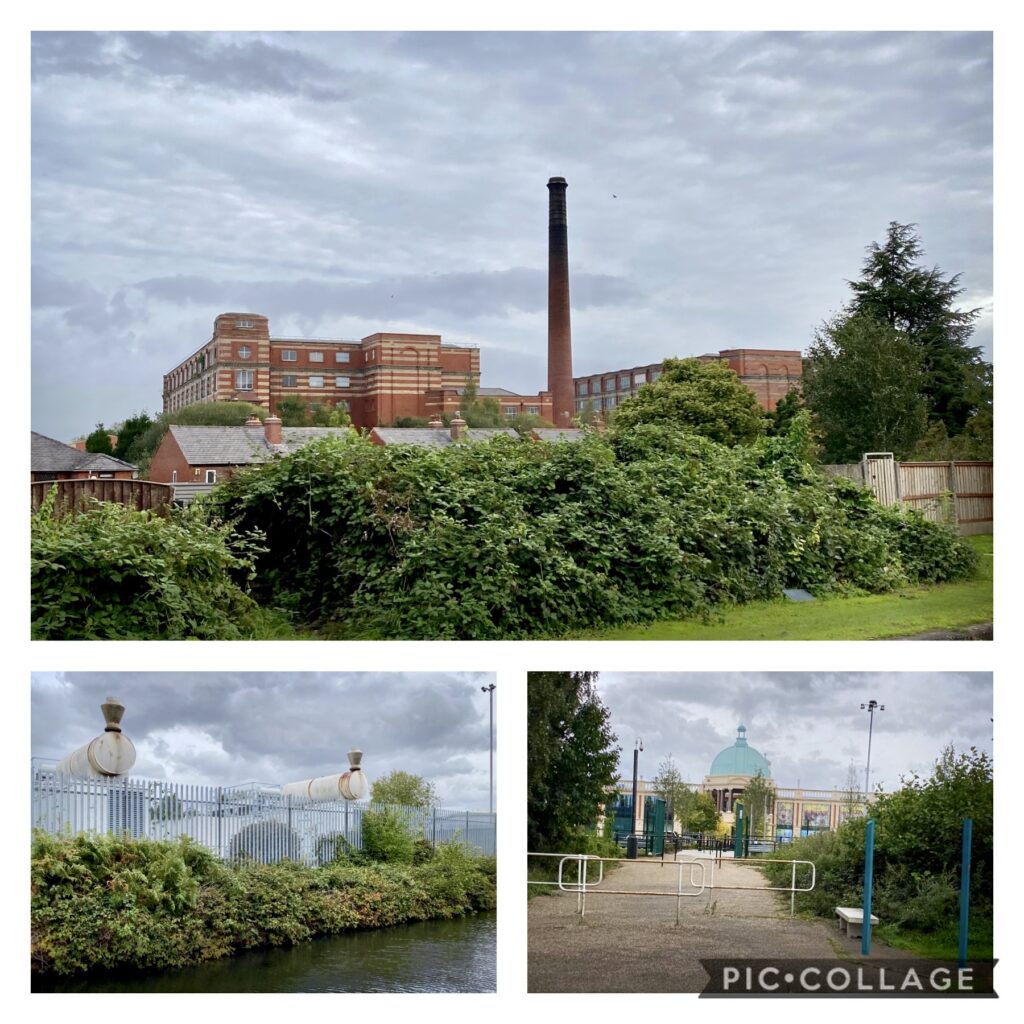 We passed the Kellogg's factory. It has a wharf that's probably been out of use for decades, they don't bring the grain in by boat any more. We sniffed the cereals baking. It reminded us of being at home and driving past the Ryvita factory in Poole!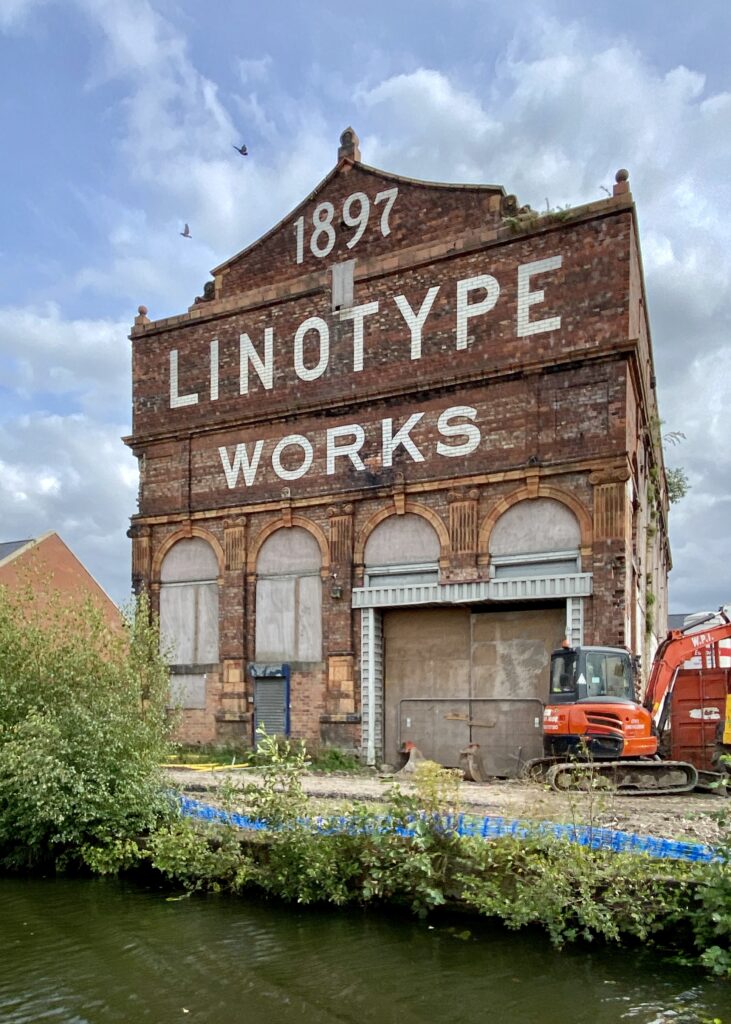 After 19 miles we reached Little Bollington and moored up in a picturesque spot overlooking Dunham Massey Hall. If you're ever in the area try The Swan with Two Nicks for good beer and tasty food. Again, we may stay here for a day or two.