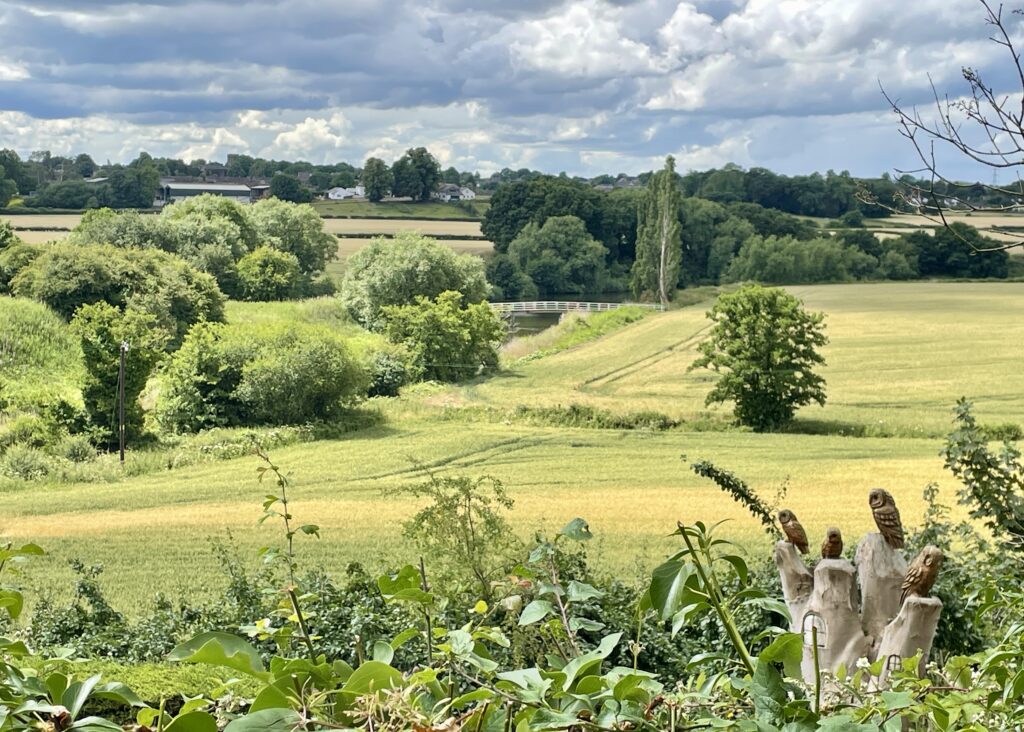 The beautiful River Weaver, that we love so much, is now behind us. But I'm a little premature.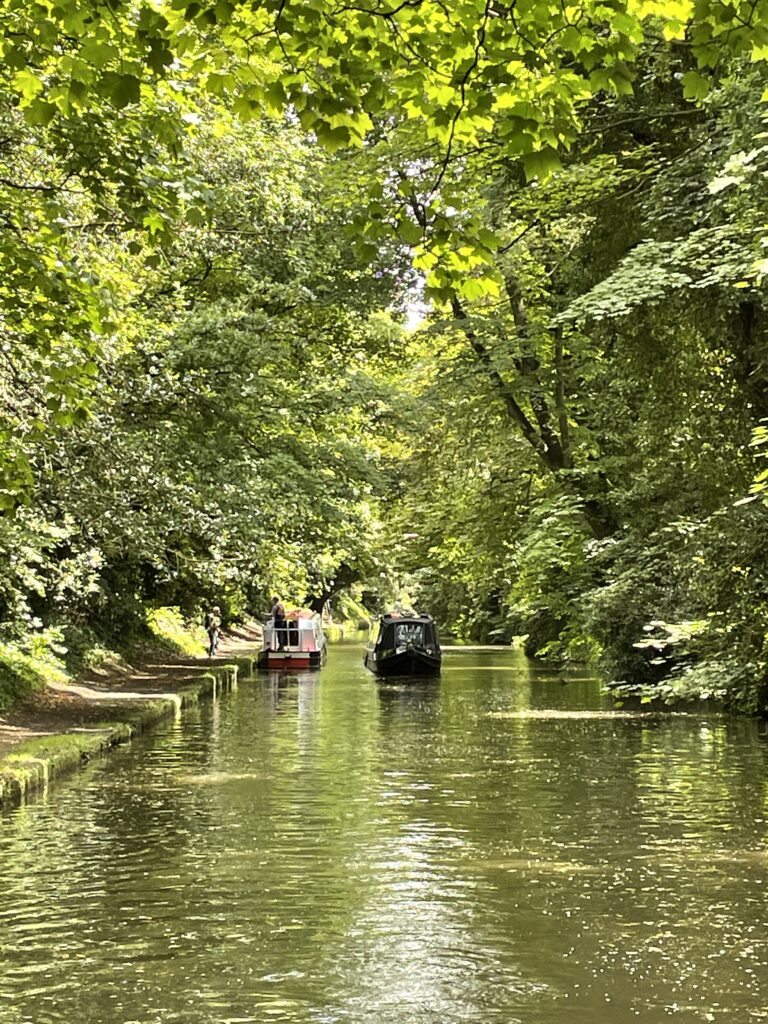 From Little Bollington, we cruised a short hop into Lymm, a pretty Cheshire Village we've stayed in once before. We only intended a quick overnight stop and to take advantage of one of the fish and chip shops, but got a bit more than we bargained for. Poppy the cat went walkabout. She sauntered back to Seren Glas at about 3pm, but by that time we'd given up and spent a most congenial afternoon in the Brewers Arms. Thanks Poppy!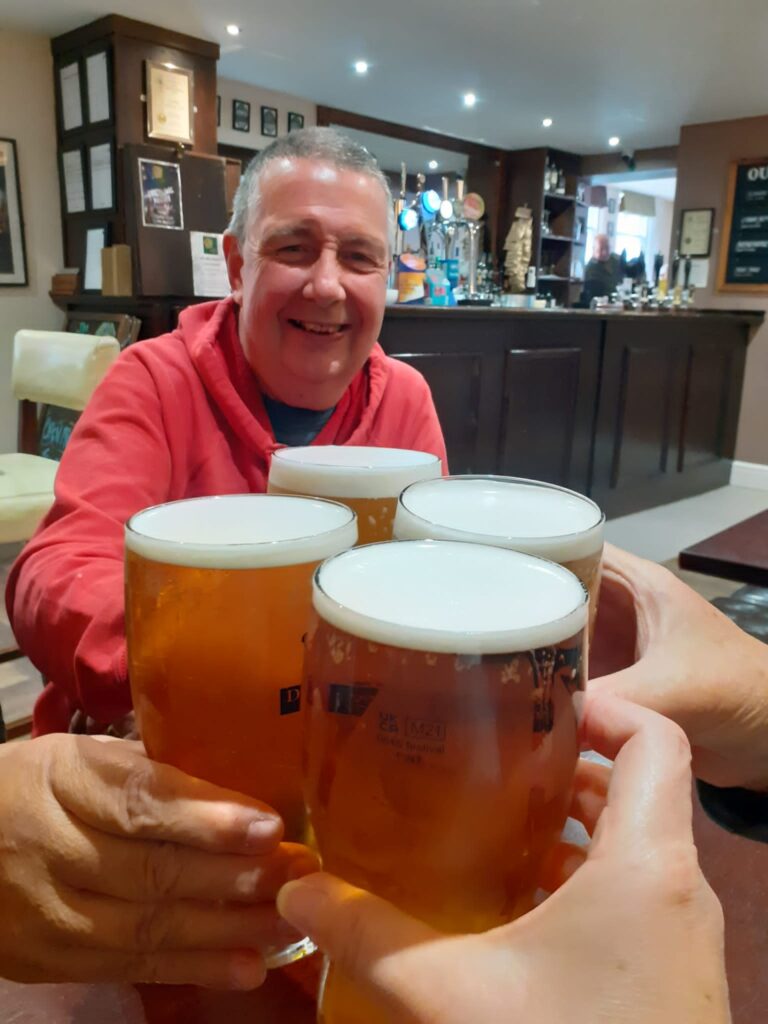 The next day, the cat glued to the wall, we set off for our third canal, the Trent and Mersey, and Penny and Andrew's first big challenge, the Preston Brook Tunnel. It's 1239 yards long, and like most tunnels, has a bit of twist inside. We got through with no problems, and I helmed up through Saltersford and Barnton Tunnels the next day.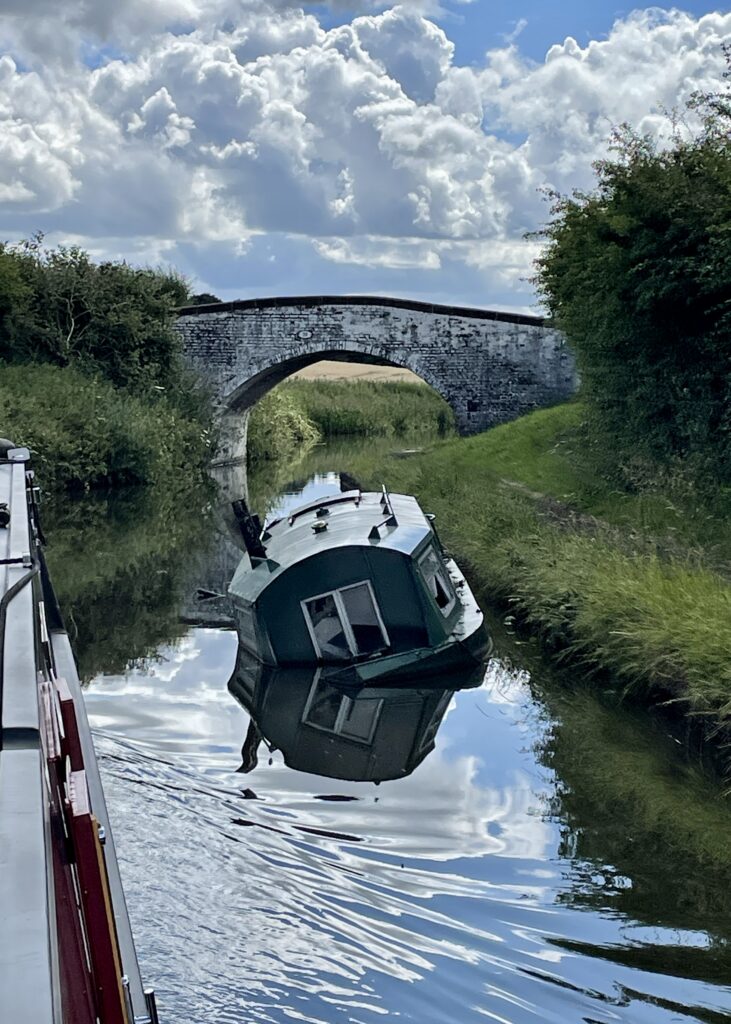 The Trent and Mersey isn't my favourite canal. I find it narrow, overgrown and generally a bit grim. This year it's growing on me, it seems brighter and more pleasant. I even saw my first kingfisher of the year near Dutton, where the canal breached disastrously in 2012. We're going to be on it for a good while, so I might end up feeling the same as ever about the Trent and Mercy (as Bailey called it last year) and we've got some grim industrial and urban bits to cruise through yet.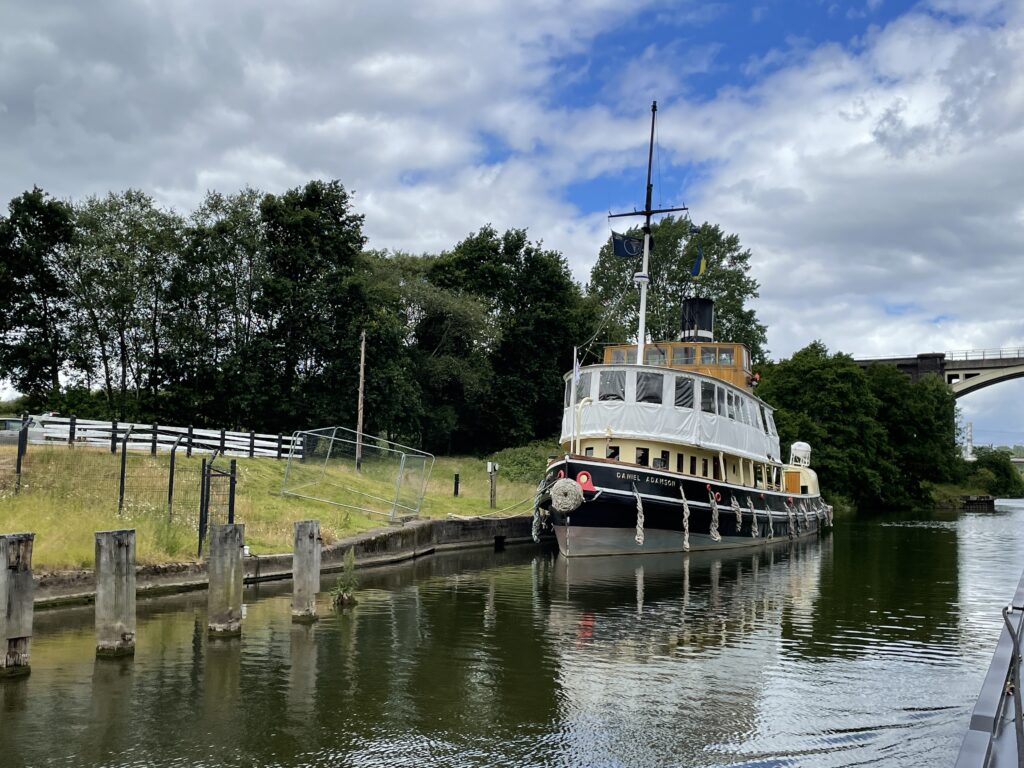 At Anderton, we descended the boat lift to the River Weaver for the third year in a row. The boat lift is only operating on one caisson. The ceramic coating on the hydraulic ram is wearing off the other one. It looks like the boat lift is going to be taken out of commission for at least a season for a significant overhaul, but according to one of the fine gentlemen who operate it, not this year or next year, so we should get at least one more go.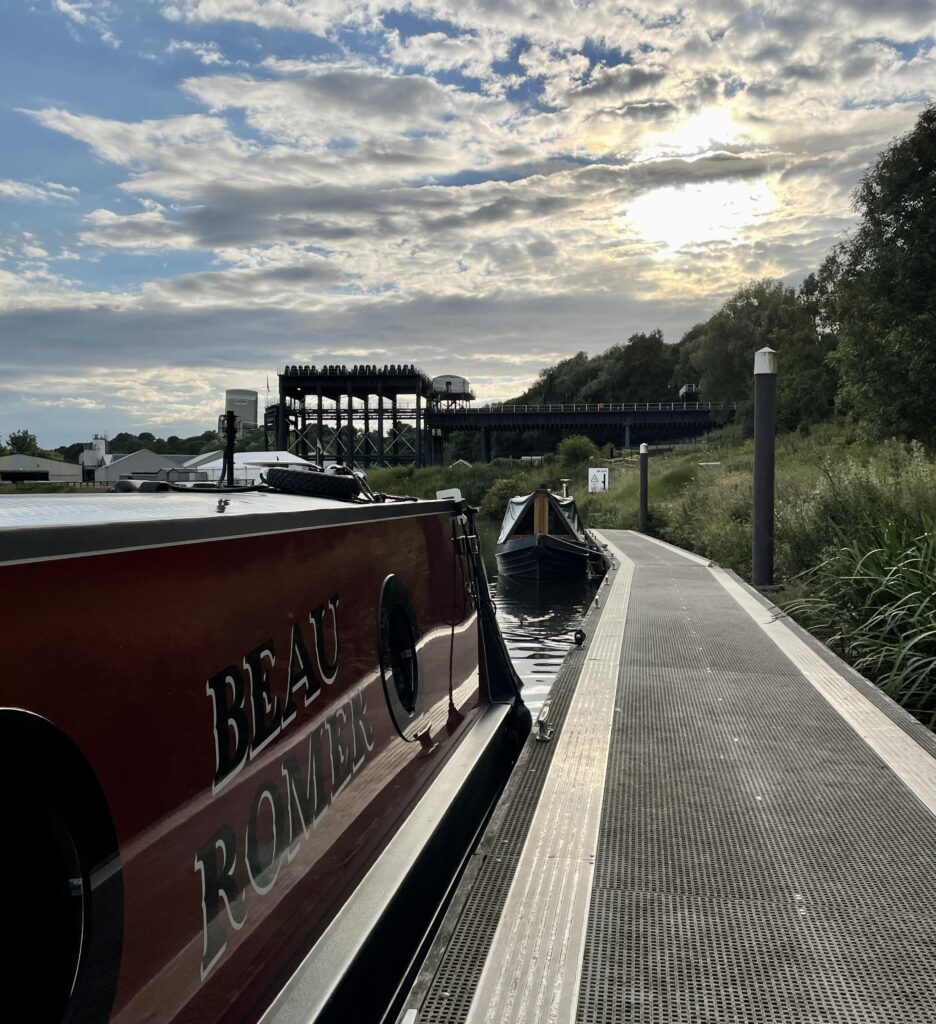 I'm not sure what I can say about the River I haven't said before. It's a joy. It's not terribly long, you could probably navigate the entire length in a day and has only four locks, all electric and with lock keepers. The only major town is Northwich, and it's almost in the middle, with convenient moorings right by the shops. This year was all about giving Penny and Andrew a taster, so we only went in one direction. We moored twice at Barnton Cut, which is super mooring and lets me haul the sheets and the towels a mile uphill to a friendly launderette, and found a new to us spot at Devil's Garden. You just have to watch out there for visiting cows! The best bit was we hooked up with Paul and Anthony on Morning Star and had a barbecue and a lovely evening with them and Heidi, on the Pirate Boat (who offered us rum and ice cream!). Heidi runs a badge making business, amongst other things, from her boat, The Rum Wench, and it turns out I ordered from her a few weeks ago before I knew who she was. It is, as they say, a small world.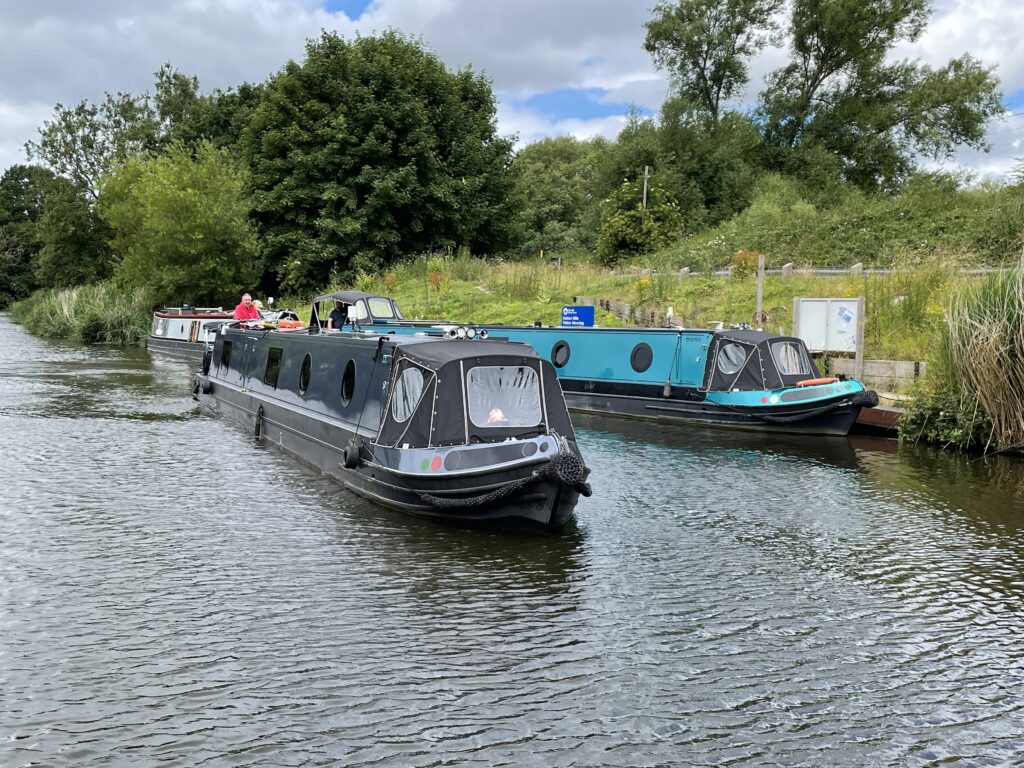 The only incident was descending Dutton Lock. We were the middle boat of three, and it was a bit of squash. The lock keeper started letting the water out and we tilted to the left. We had hung up onto the remains of another lock gate to our starboard side. The couple in the boat behind said they could see our bow coming up, and for a few seconds, which of course seemed like an eternity, it was very scary. We were shouting at the lock keeper but he didn't hear us. And then, as fast as it happened, the boat came free, lurched violently from side to side a bit and rearranged the interior, but then all was well. No harm, no foul as they say, but I can only imagine the enquiry if the unthinkable had happened and we had sunk in a manned lock. I was glad to see the back of Dutton Lock on the return trip.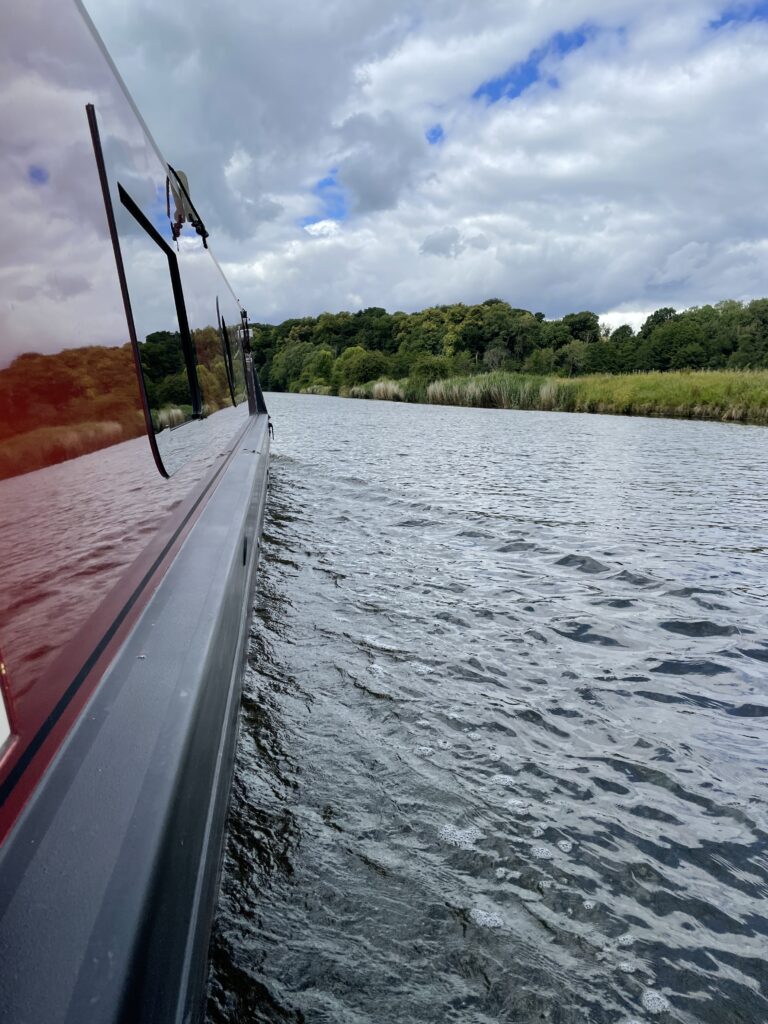 And now we're back up on the canal heading south. 89 miles behind us so far this year.