There's very tasty ice cream in Dunham Massey, if you walk 3 miles from the canal to get it.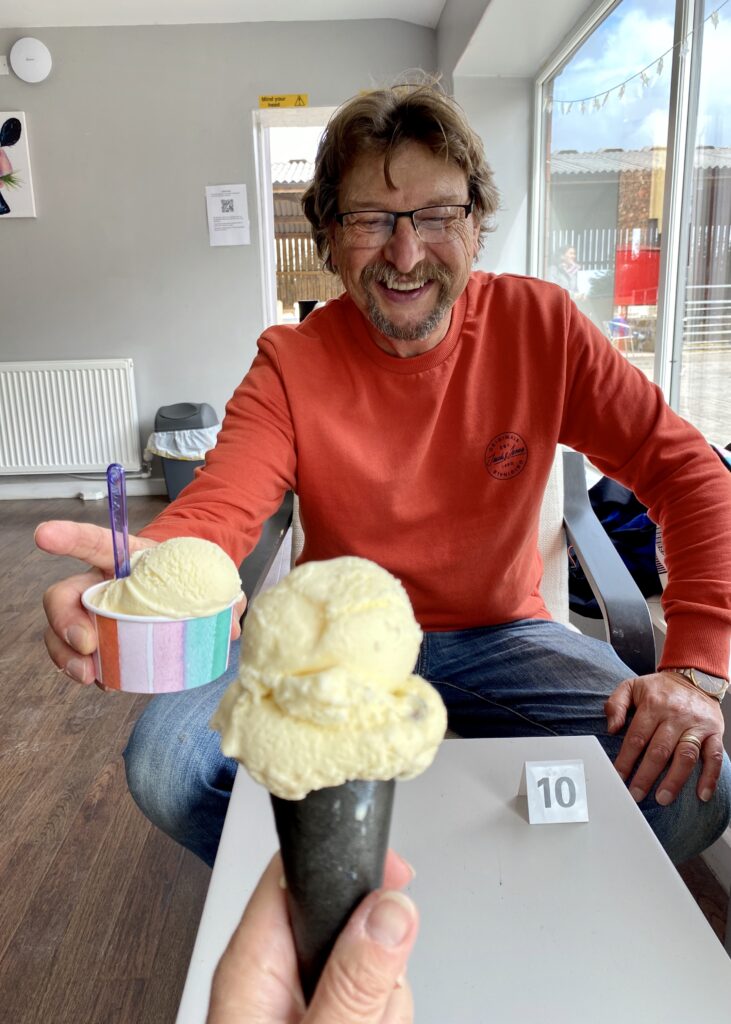 Although we were in a nice spot we had to move. As usual, we needed water. Most of the canals and rivers in England are owned and maintained by the Canal and River Trust. The Bridgwater is privately owned. We don't have a licence for it, so we can only cruise on it for seven days at a stretch, with no return in 28 days, or we have to pay an additional fee. As we can't linger on Sunday we pulled out our mooring pins and set off.
Once through urban Manchester, the Bridgewater is very pretty indeed. It's wide and quite rural. We noticed lots of cabin cruisers buzzing up and down, far more than we're used to seeing on CRT waters. Sadly a lot of them are a little tatty. Perhaps well-loved is a better description. I was spurred on to give Beau Romer a good wash!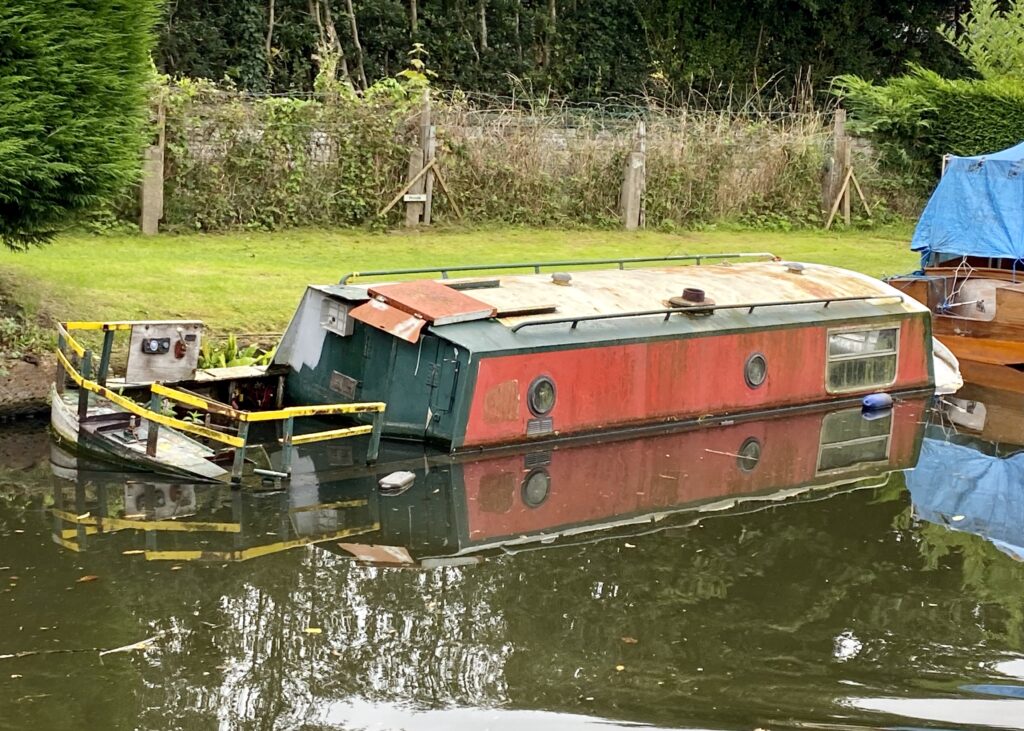 On Sunday night we stayed in Lymm. It's a pretty village where the houses come right down to the canal. There's a Sainsburys supermarket there, very useful. It's also busy and we ended up mooring under a tree. That's no good for getting solar power to charge the batteries.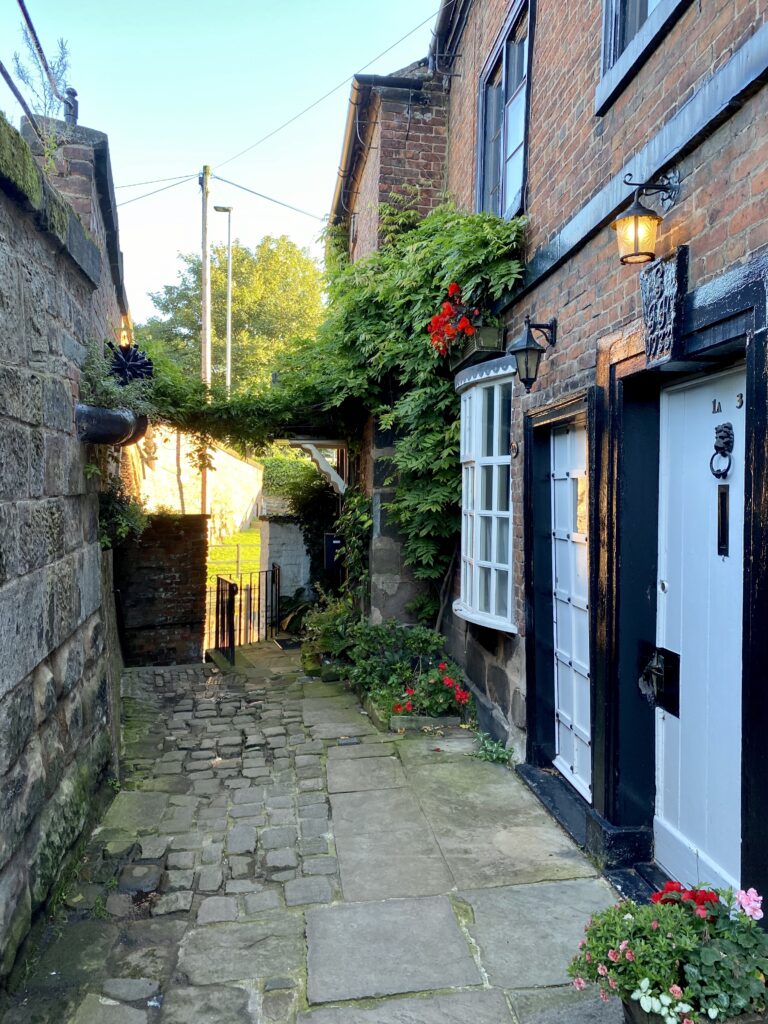 We were determined to complete our cruise on the Bridgewater on Monday. We braced ourselves for our first tunnel. The Preston Brook Tunnel is 1239 yards long, and it's the first one-way tunnel we've ever come across. Martyn's an impressive helmsman – he didn't touch the sides once. I don't like tunnels. They're creepy, they drip, and they are never straight.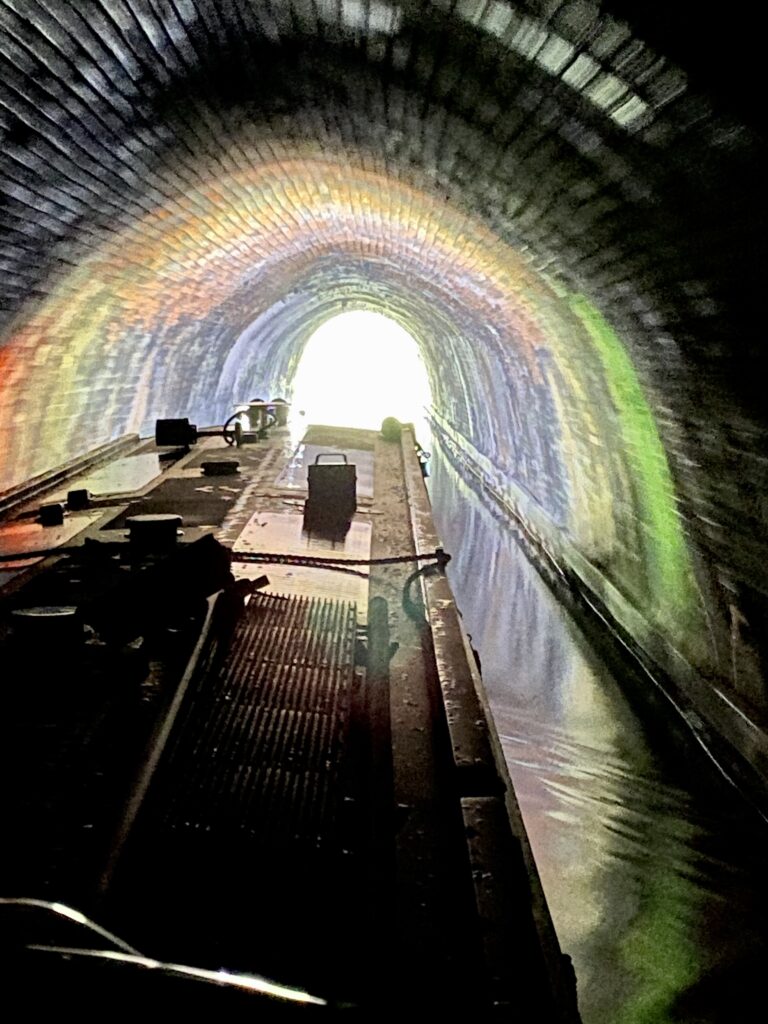 The Trent and Mersey is different from the lovely wide canals we'd been cruising. It's narrower, twistier, and it has more encroaching vegetation. So far it's really rural until suddenly it isn't and there's a lot of visible industrial activity, especially around the Anderton Boat Lift.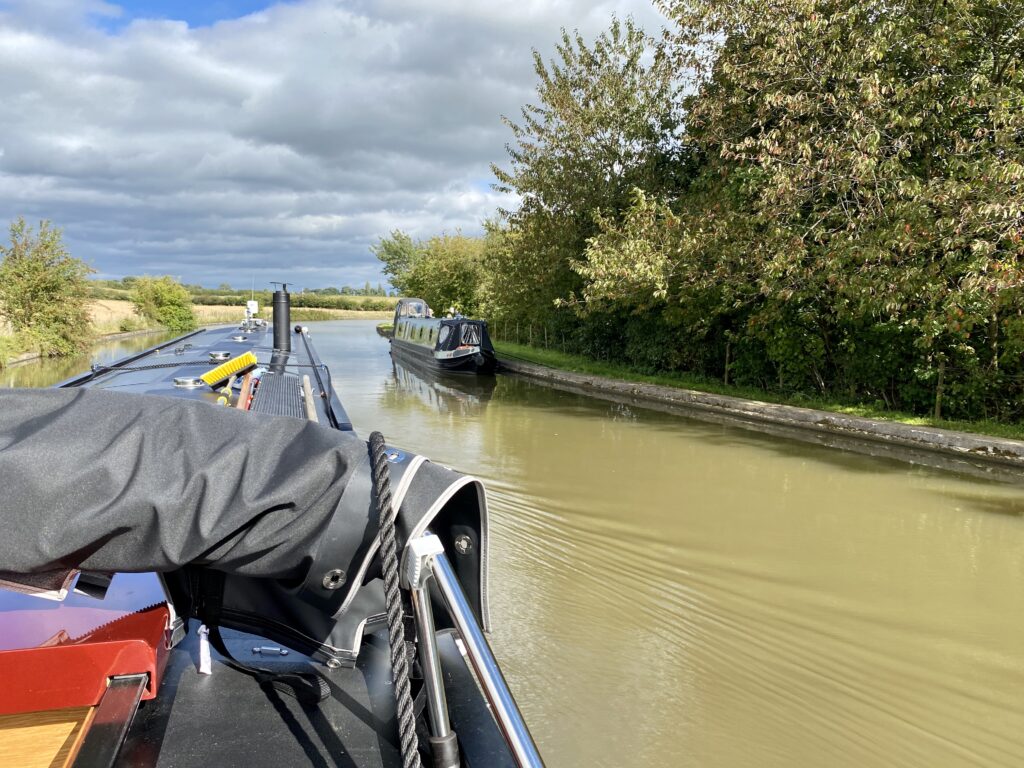 We had a rendezvous with Colin, Debbie and their adorable Chihuahuas, Cyril and Gladys. Their narrowboat, Woody, is another Bickerstaffe boat. They launched Woody in February and have been a great help to us as we get to grips with our new lifestyle. I'm not saying we drank a lot of wine last night, but the evening ended with Martyn flat on his back on the towpath mumbling something about just getting him a pillow and leaving him there!
And I need to make a correction. Wigan isn't a desert at all. James, the extremely helpful volunteer lockkeeper from the Rufford Branch, (time all ascents and descents for Monday when he's on duty) sent me a message on Twitter. The water point is just after the CRT pontoon and has now been painted blue. So we're sorted for the return trip. Thank you James.