So here it is, the 2022 boating season. We got going rather late this year, and have been spending more time than we planned in Dorset and now, at last, we're Out Out. I ran out of blogging steam last year after the highlight of Standedge Tunnel, so here's a whistlestop recap of our late summer 2021 exploits.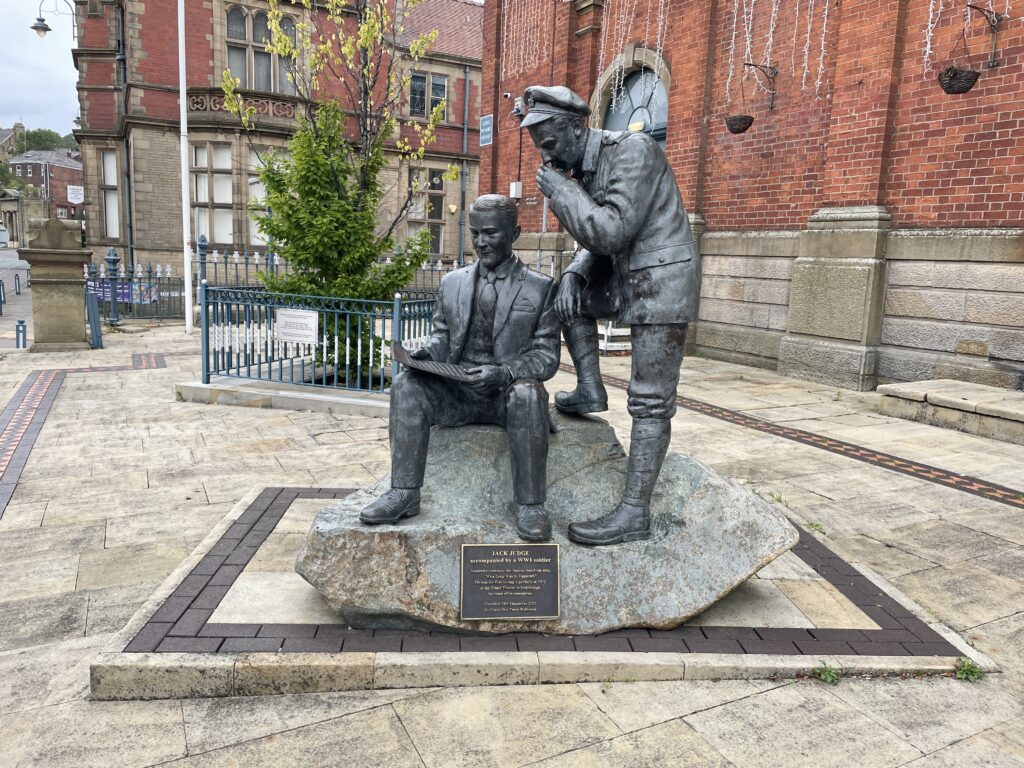 After spending some time in Uppermill and Stalybridge (StalyVegas as our friend Sean calls it, and we had a Sunday lunch with him there) we turned left off the Huddersfield Narrow Canal and on to the Peak Forest Canal and spent a wonderful couple of weeks there, most of it in Bugsworth Basin. Bugsworth used to be the largest inland port in the country, it's full of industrial history and atmosphere, and only a short walk into Whaley Bridge, a pleasant market town, now infamous because it was nearly flooded when the dam holding back the Toddbrook Reservoir threatened to breach in 2019.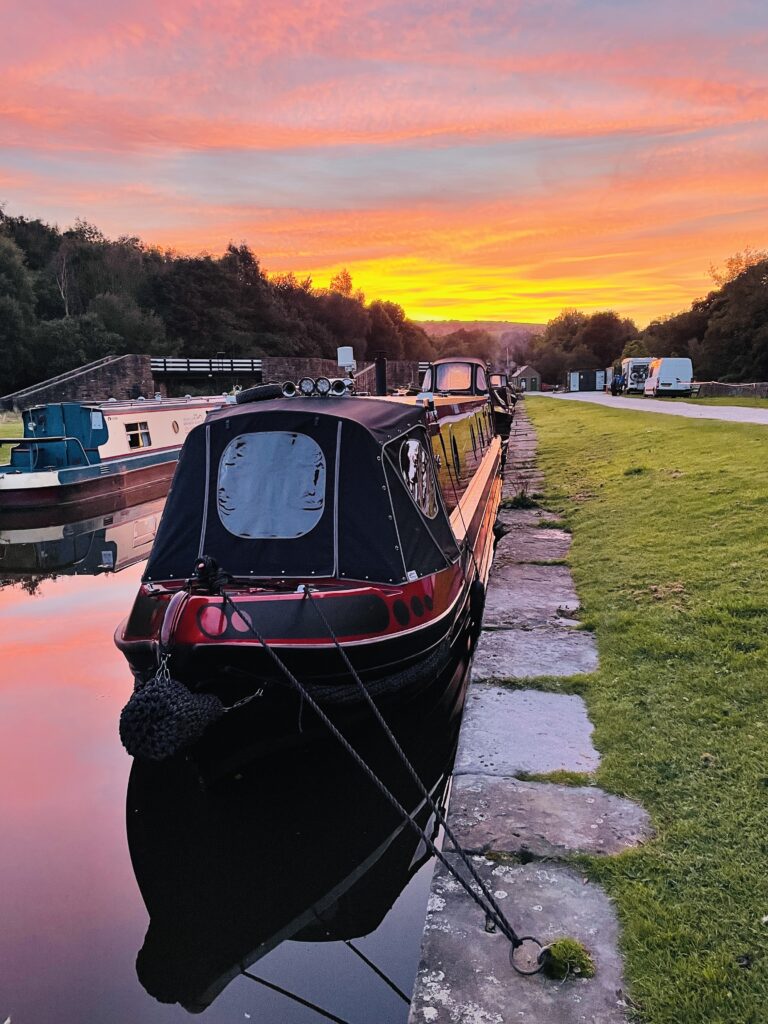 Next, we hurried (sadly) down to Macclesfield on the canal of the same name where we were joined for a week onboard by Bailey, one of our American relations. We had a wonderful time, in and out of pubs, eating lots and working her like a dog down the locks of Heartbreak Hill. We also had to cope with a breakdown, but the fantastic Ryan Walker got us going again the same day. The only flies in the ointment were it barely stopped raining for a week and Martyn developed an infected cyst in his armpit, requiring antibiotics to see it off. We affectionately christened it Cyril.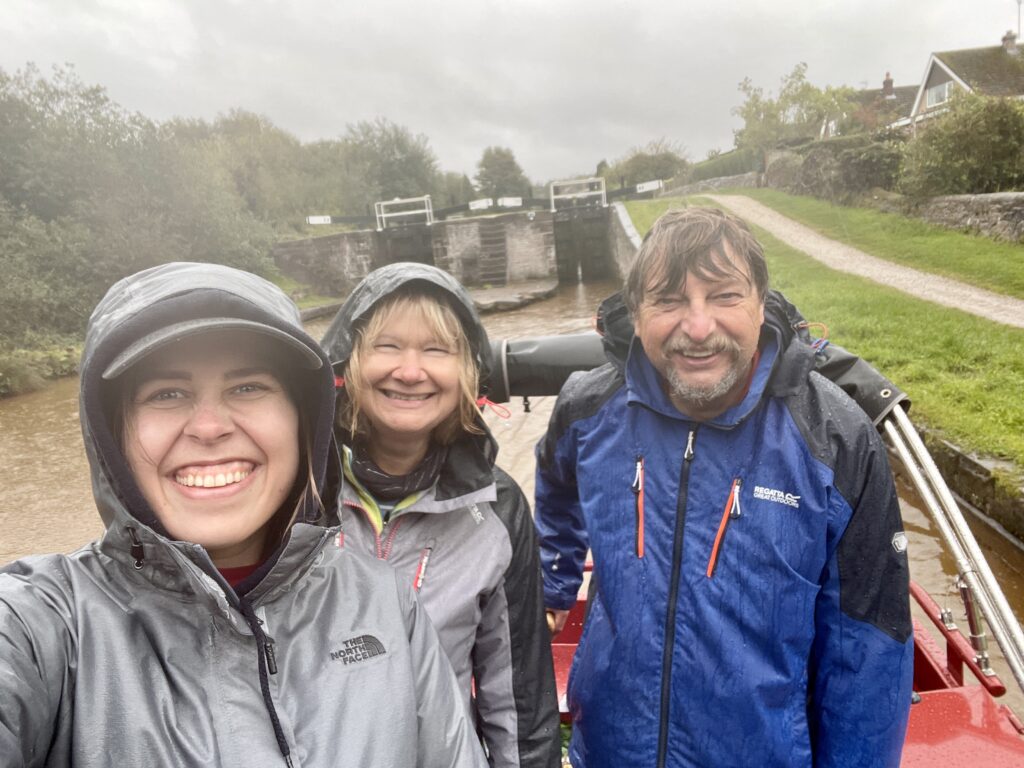 We finished Bailey's visit with a quick trip down the Anderton Boat lift and on to the River Weaver, met up with Trevor and Jenny and returned as a pair to Fettlers Wharf for the winter on 18th October.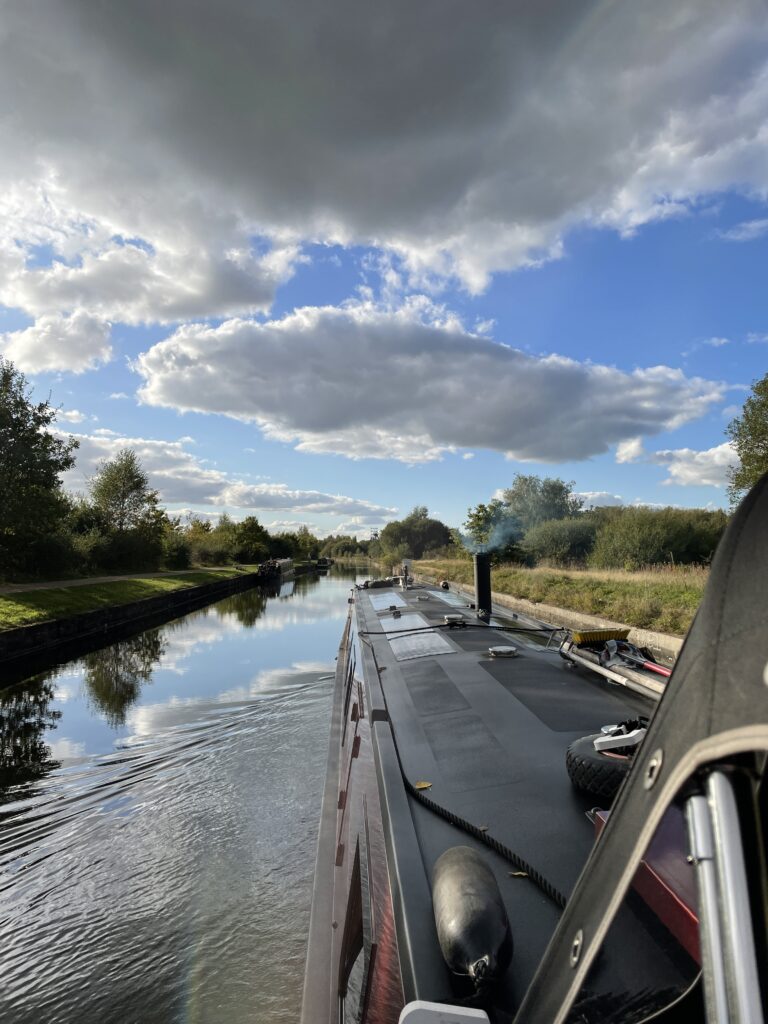 Moving on to this year, we left Fettlers on Tuesday, in a bit of a whirl, having only driven up from Dorset on the previous Friday. We had lots of help from our friends Penny and Andrew and got our pram and cratch covers cleaned and reproofed. That was all the maintenance we've had the chance to do. There's going to be a lot of work done on the hoof this year.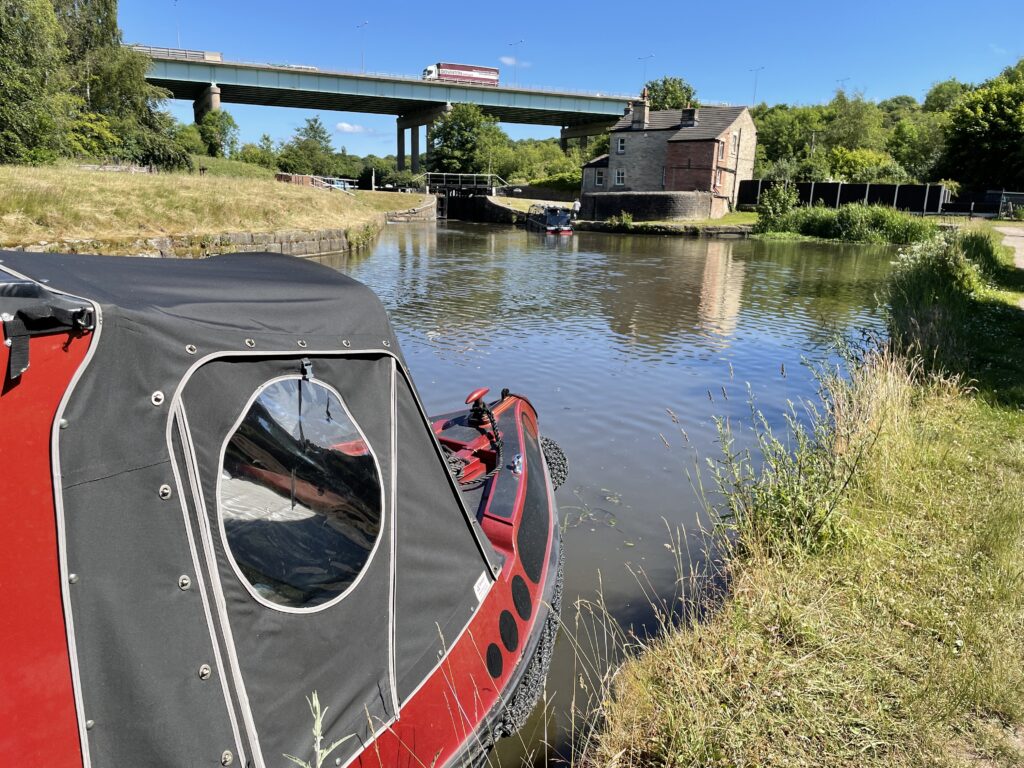 I'd forgotten how tough double locks are, especially as I did most of the helming last year and Martyn worked the locks. Now we've switched roles. Thankfully we're paired up with Penny and Andrew, at least for a while as we have different summer cruising plans. I'm using the word "plans" rather loosely. I've learned not to make them, so in our case, they are more like "ideas" or "notions" We'll see where we end up. The day we left was blistering, and by the time we got to Parbold, we were boiling and exhausted. There are two swing bridges en route, about a mile apart and it's my habit to walk between them. This time I had to give up and flag Martyn down for a lift. And I made a real rookie mistake and sunburnt my arms. The following day none of us got going and we only reached Crooke, on the outskirts of Wigan. Guess what? That day I sunburnt my legs. Some people never learn.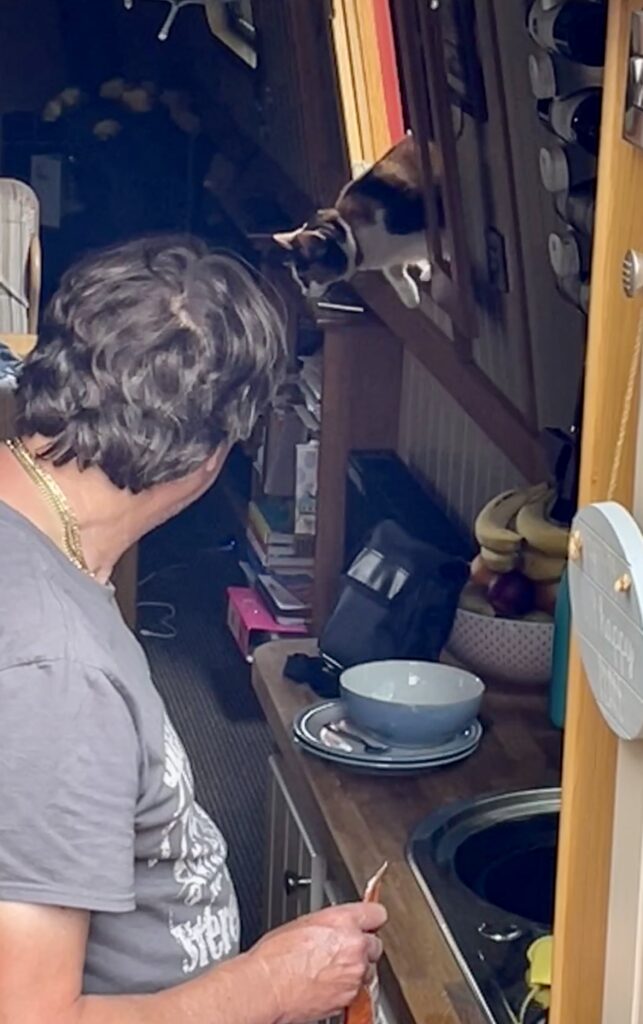 Thursday was a war of attrition. It started so well, everyone was full of enthusiasm and up for it. Again it was really hot, but we got through Wigan with no issues, until that is, we turned right onto the Leigh Branch of the Leeds and Liverpool Canal and through the dreaded Poolstock locks. Poolstock is never easy. The pound between the two locks is usually shallow and full of debris. This time it was especially taxing. Water levels on the Northern canals are low this summer following the dry winter and spring. The Peak Forest and Macclesfield Canals are effectively closed, and even the Leeds and Liverpool is under restrictions and threat of closure if we don't get significant rainfall. So Poolstock was a dribble. Martyn and Penny got the boats into the first lock by proceeding very slowly and sticking rigidly to the centre of the channel, but they both got stuck on their way out and in the pound between the locks. Boat poles were employed but to no avail. Perhaps we should have called CRT (the Canal and River Trust), but we took matters into our own hands and let a little more water down, which allowed the two boats through. We were all delighted to close the gates and put Poolstock behind us to enjoy the Bridgewater Canal and 40 lock-free miles.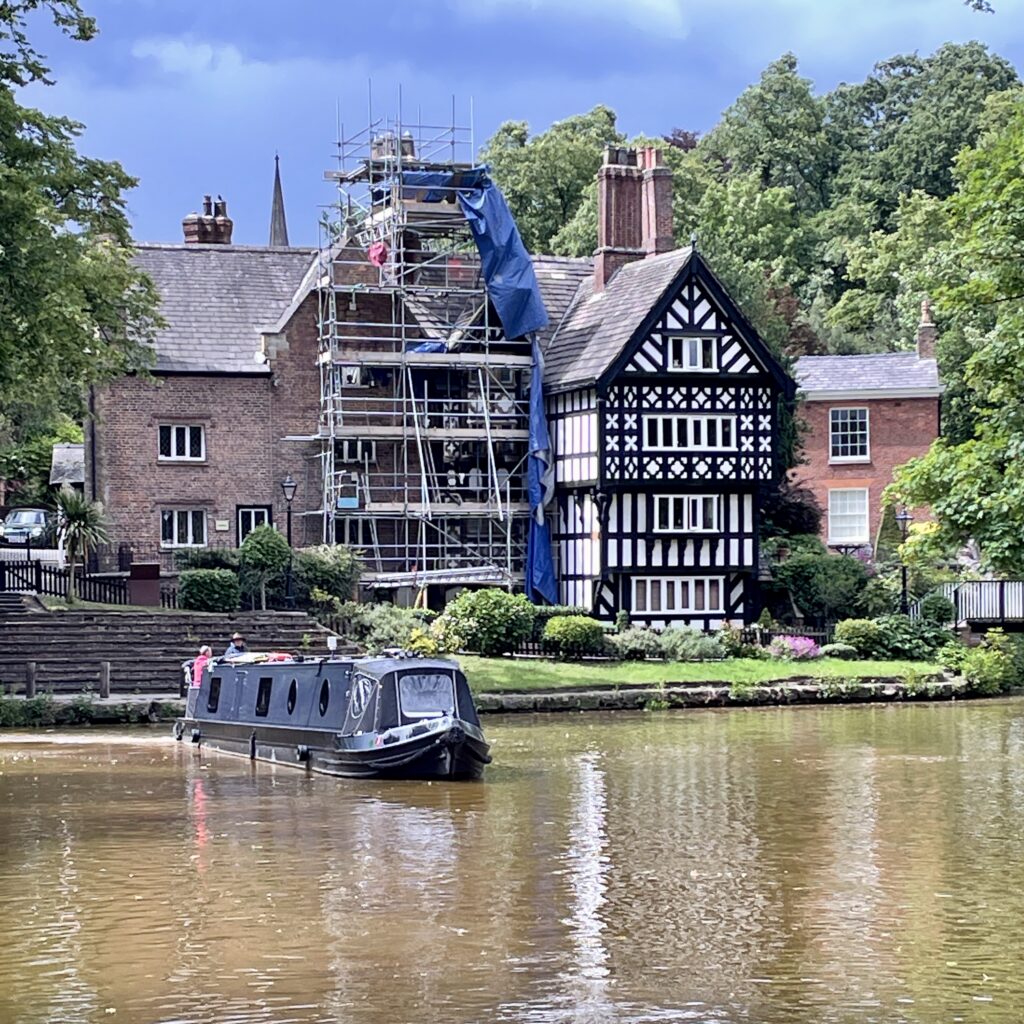 After a breather at Pennington Flash, today we're on one of our favourite moorings, at Dunham Massey. The plan is to sit here for a couple of days, enjoy a Sunday lunch at the Swan With Two Nicks, and recuperate from the first 40 miles. We need to toughen up a bit to get through the summer!