On Sunday we managed to get off the Rufford Branch at Lathom Junction and on to the Leeds and Liverpool mainline. We turned left, headed towards Leeds and moored in Parbold for a pint and fish and chips. The next morning we indulged in breakfast from the Yours is the Earth cafe. I'll spare you the photo of the breakfast bagel with bacon, tomato, avocado and poached egg. You'll have to take my word that it was very, very good. Sadly we had to get takeaway thanks to the Chancellor, they didn't have a single space to eat in left all day.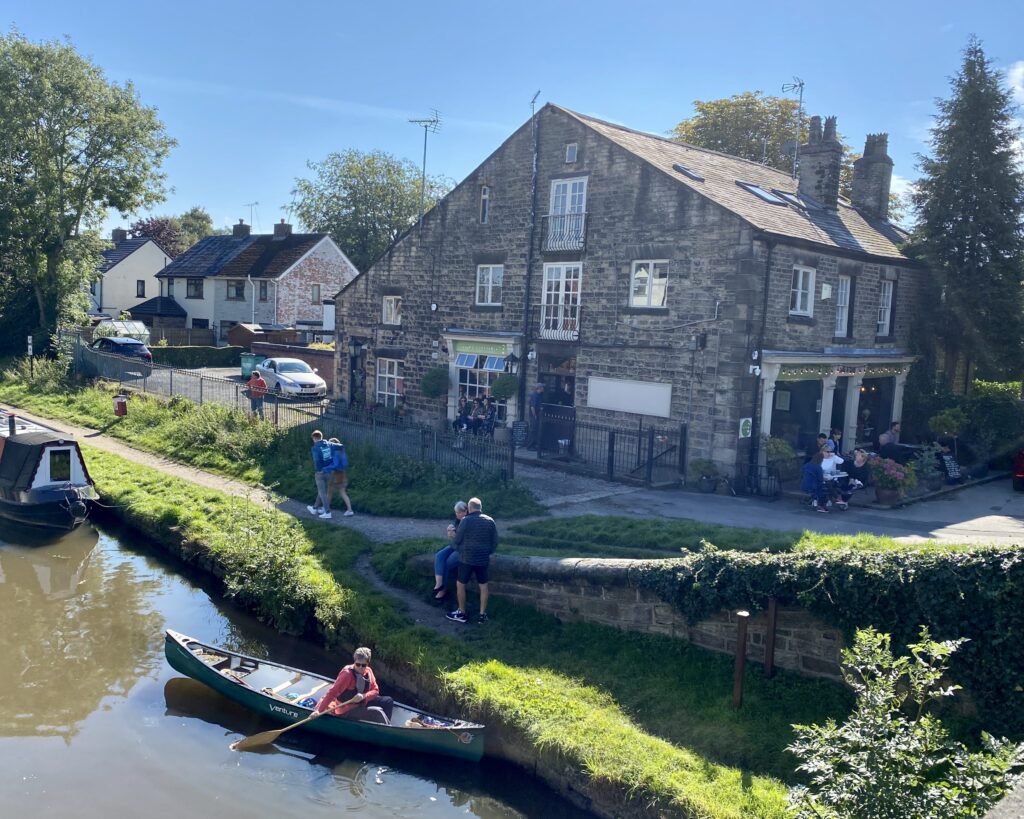 That breakfast cost us more than the money. We'd planned on getting through Wigan on Monday. Three of the locks closed at 4 pm and we wouldn't get through them in time, so we only chugged 3.5 miles down the canal.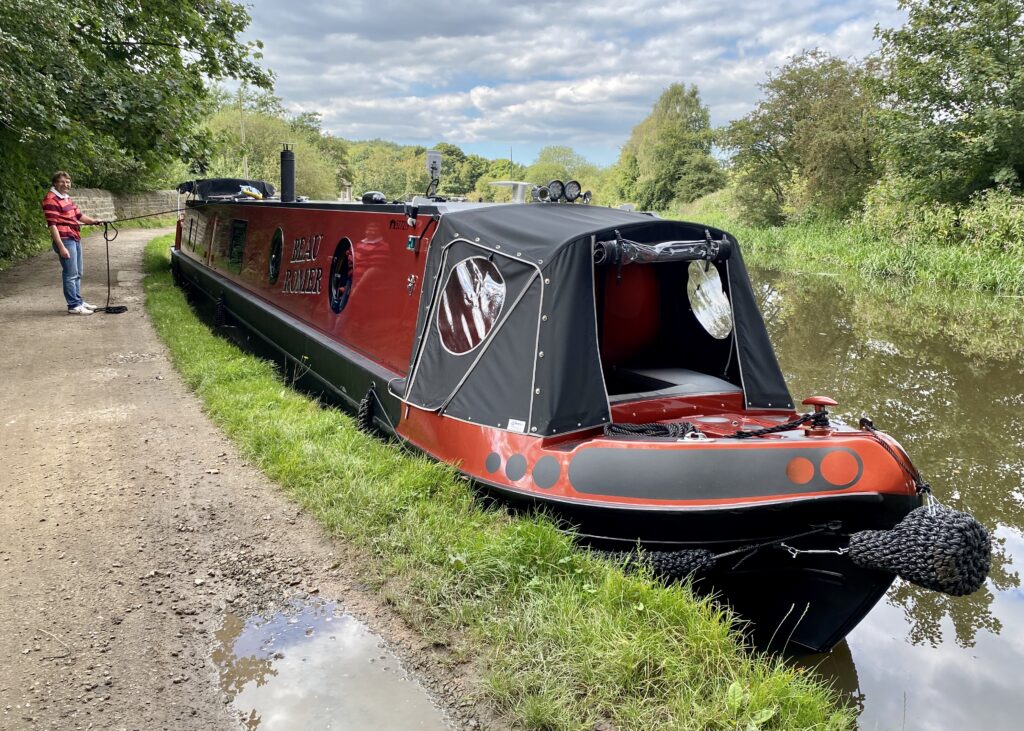 Just before Dean Lock, a fisherman was struggling to land a fish and gesturing frantically to us to stop. Putting Beau Romer hard into reverse I brought her to a stop and we watched him land an enormous carp. Was he pleased with himself! As we passed he shouted he'd been after that fish for 18 days. Imagine if I'd been responsible for him losing it? No photo sadly, I was driving.
We moored up just before Crooke. It was a lovely mooring, very peaceful, and we slept like logs.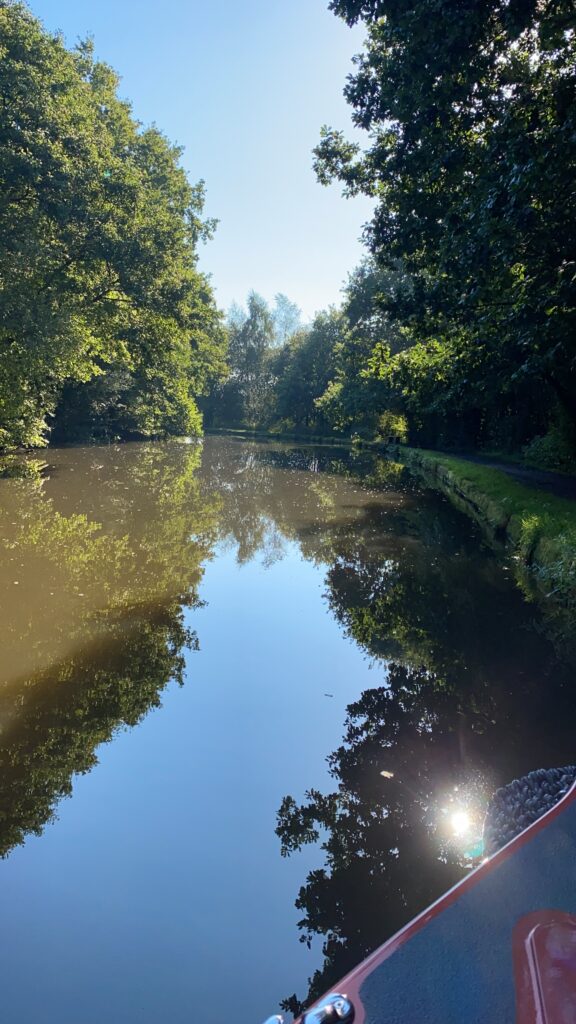 The next morning we got going on time. I was a bit apprehensive about Wigan, but cruising through it was quite lovely.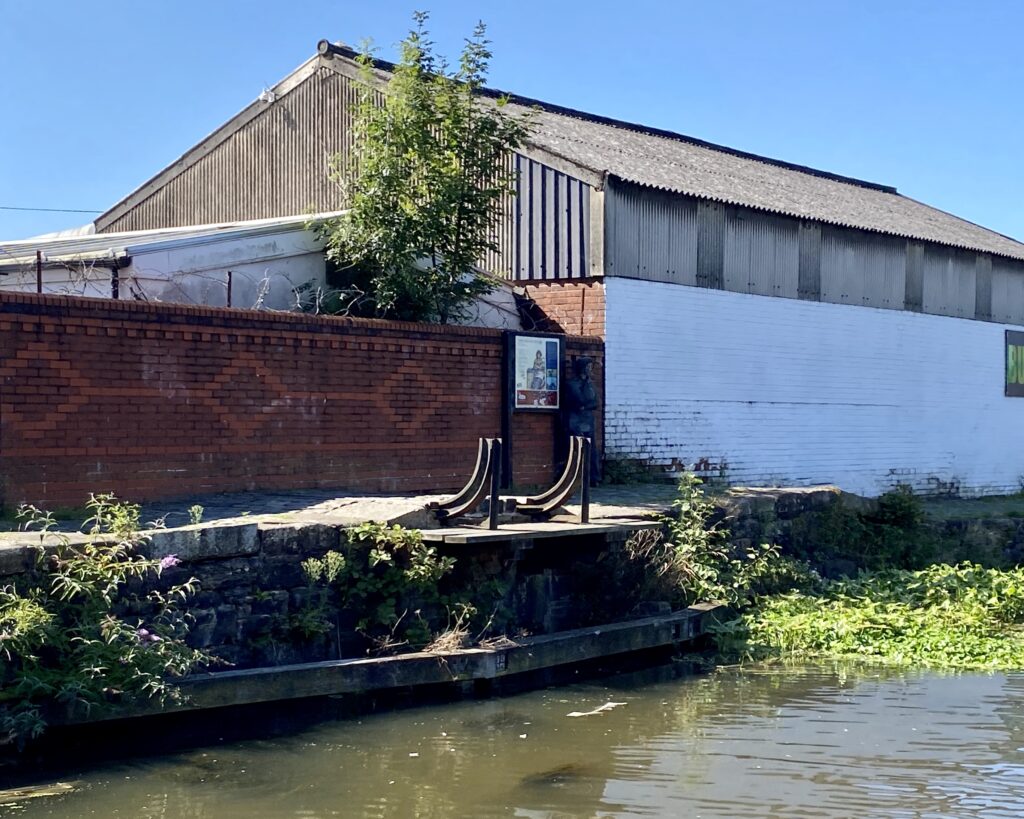 Here's today's quirky lock mechanism. Instead of pushing the gates open and closed, you have to wind a giant handle.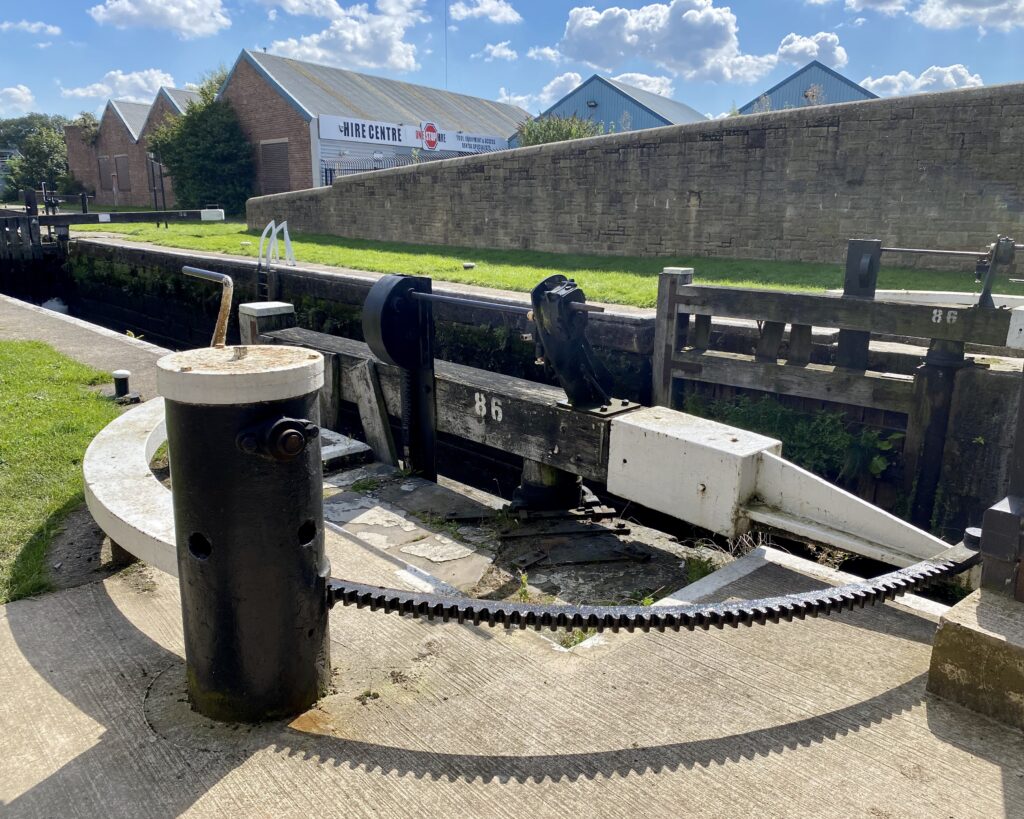 All the way through Wigan we searched for a water point. The maps showed two. Where they've gone goodness knows. And, confident we'd easily get the tank topped up, I'd been doing the laundry, so we were running low.
At Wigan Junction we turned sharp right down the Leigh Branch in blazing sunshine. The 21 locks of the Wigan Flight would have to wait for another day. We'd expected the Leigh Branch to be really pretty, and sometimes it is, but I think the mainline scenery was nicer. The Leigh Branch runs through mining country. The resulting subsidence created lakes – or flashes as they're called – but you only get glimpses from the canal. We had to get through another timed swing bridge at Plank Lane, we were cutting it fine, and the water was on the other side. We made it with 10 minutes to spare. The bridge wasn't a swing bridge at all; it was our first lift bridge.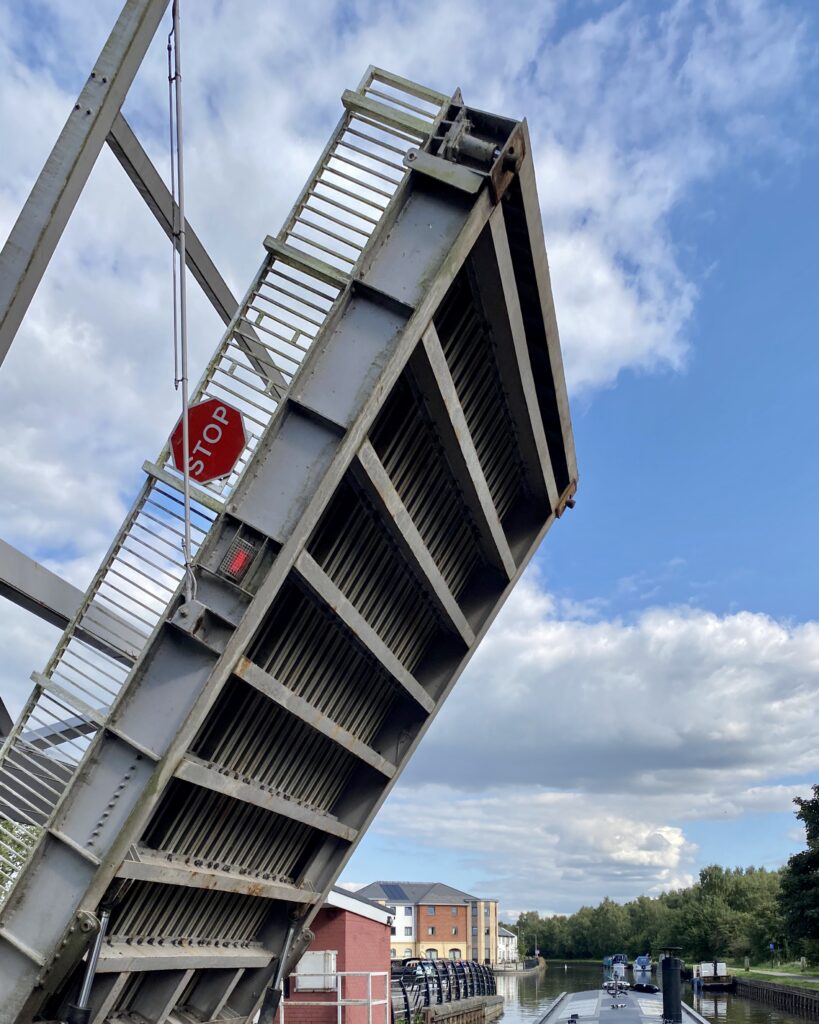 Last night we found a lovely mooring overlooking Pennington Flash, a country park full of walkers and cyclists. Although we were a bit nonplussed when a police car drove up the towpath at dusk, we think we may stay here for a day or two.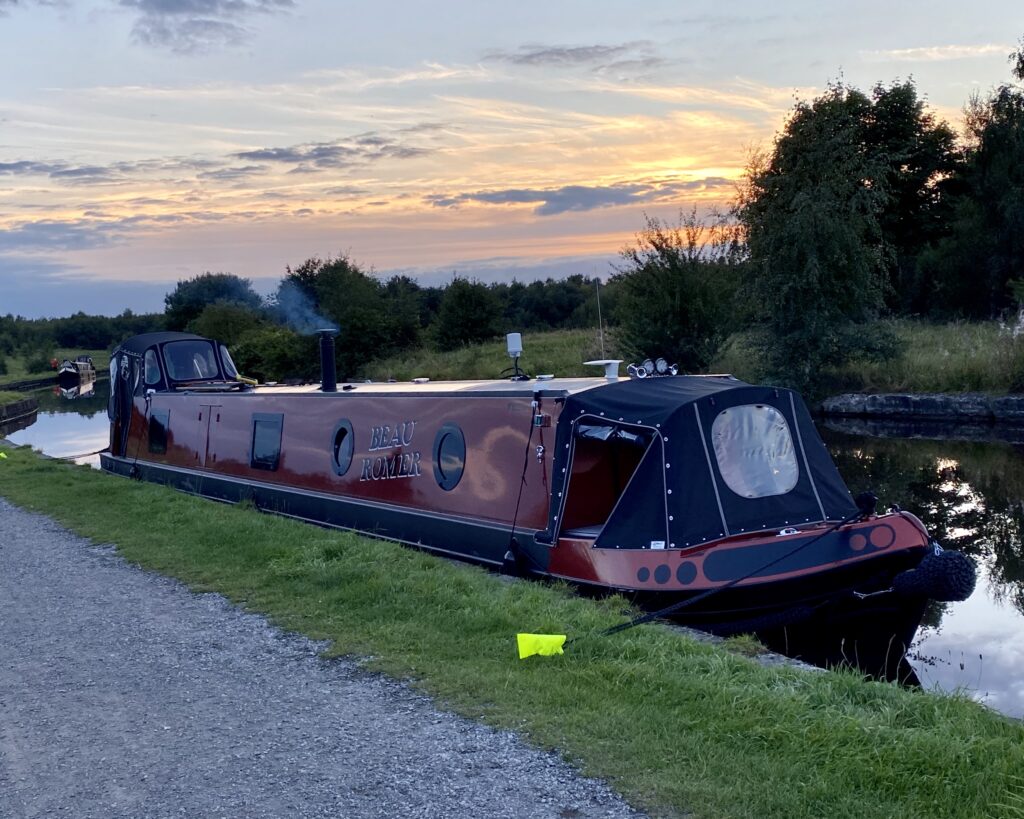 So what mishaps have happened in the past few days? I cut my finger trying to avoid a lady on the towpath who seemed oblivious I was trying to get off the boat to moor up and wouldn't stop talking or get out of my way. But it was nothing a couple of plasters wouldn't handle. Martyn managed to wound himself on a lock spindle and to my horror, drove the boat into a tree while he was distracted looking at Wigan Athletic's football stadium. We lost a fender in that little episode (surprise, surprise). The most annoying incident was Martyn dropped his Fitbit somewhere while locking in Wigan, but he has a birthday next month, so I'll have to count his steps until then. It stops him beating my step count every day anyway!