We are out out. We've left the marina and God willing and the creek don't rise, aren't planning on returning until the end of this year's cruising season.
Before we can get anywhere – as I mentioned in an earlier post – we have to travel up the Rufford Branch of the Leeds and Liverpool Canal to the main line at Lathom Junction. That means negotiating seven locks with a curious selection of operating mechanisms. I'd heard somewhere when they dug the Rufford Branch the canal company had run out of money, so they acquired surplus lock mechanisms from other canals. I've got no idea whether this is true or not, especially as the Rufford arm, opened in 1781, predates the completion of the mainline in 1816.
I'm sure you're familiar with the conventional lock apparatus. Pop a windlass on a spindle and wind away until the paddles raise and water gushes in or out.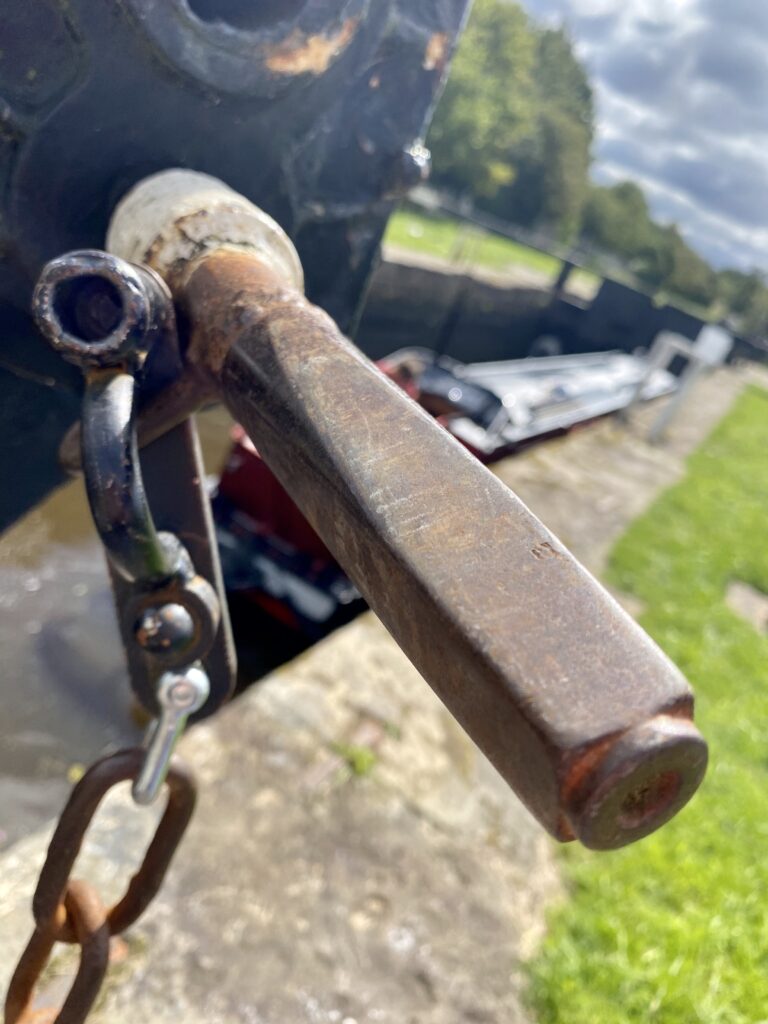 That's not good enough for the Rufford Branch. We also have these things where you wind the lever like stirring an enormous cake mix.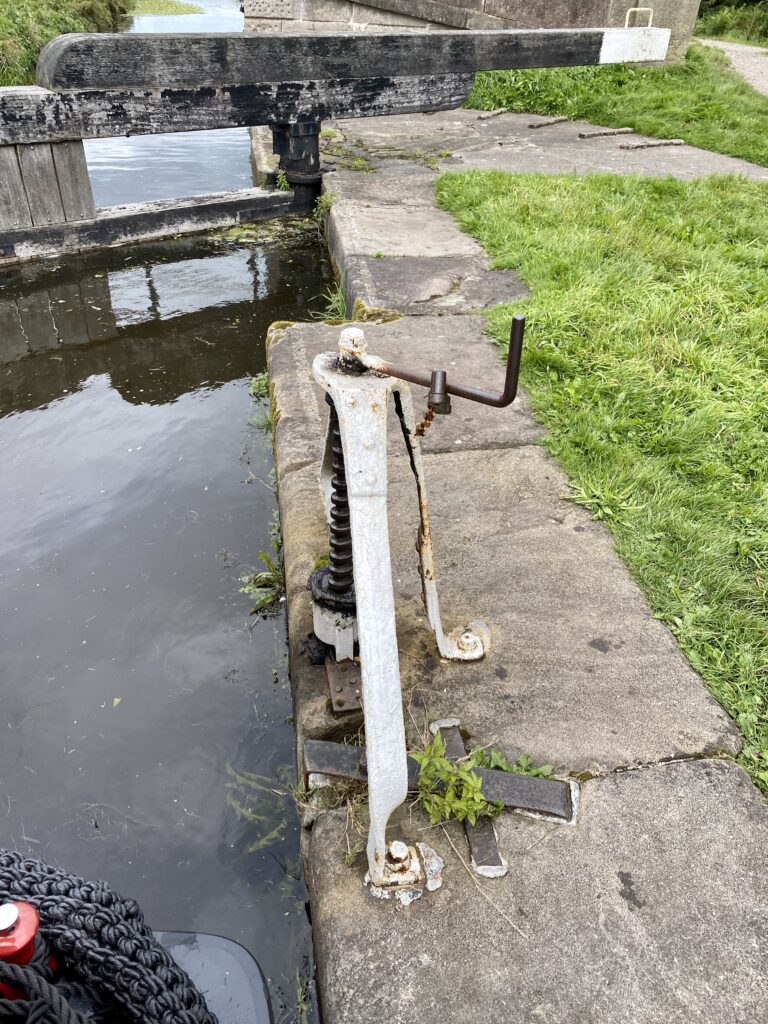 And then there are the cloughs.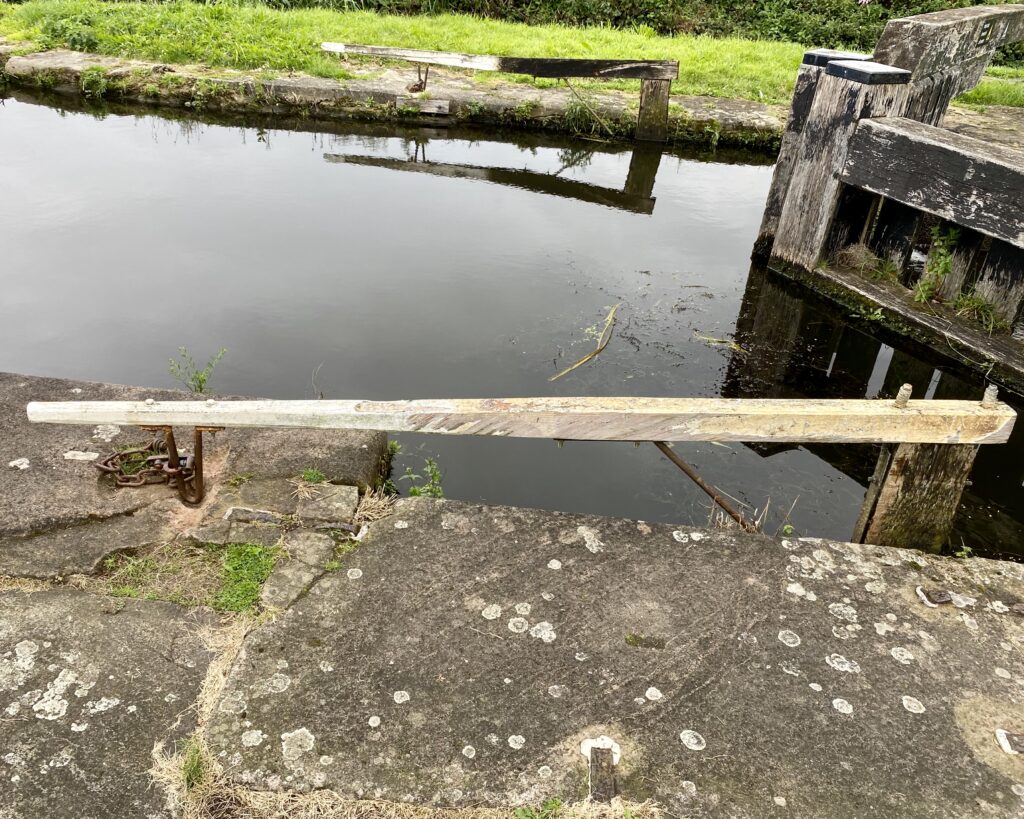 These are fun, if you like weighlifting.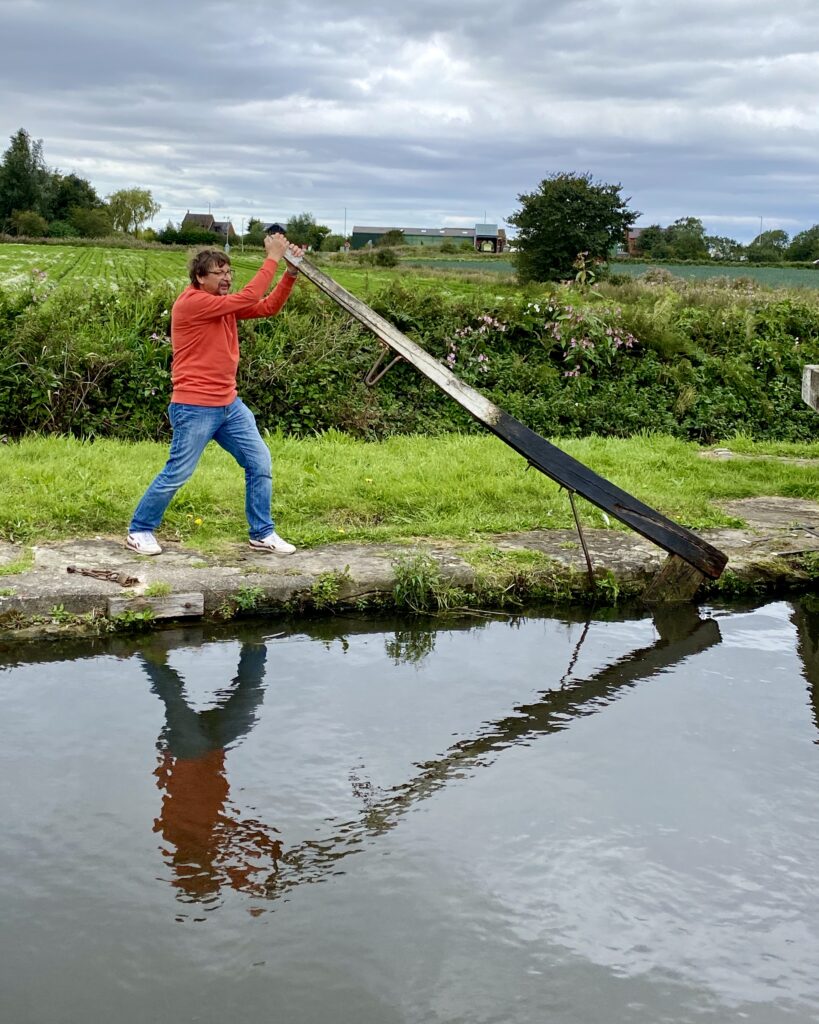 Once you get the bar to vertical, it drops into a socket which raises the paddle. They are heavy.
We'd only gone through two locks yesterday when I noticed something. There were four rope side fenders on the boat. We should have six. So we moored up, walked back to the marina, bought two more and walked back again. No more cruising for us. We'd done approximately two miles. We found one of the fenders floating in the canal on the way and retrieved it, so at least we have a spare. We attach the fenders with zip ties so they snap off rather than snagging the boat. Even so, if you have any hints and tips on how to keep them on the boat, please let me know.
But at least we're out out.