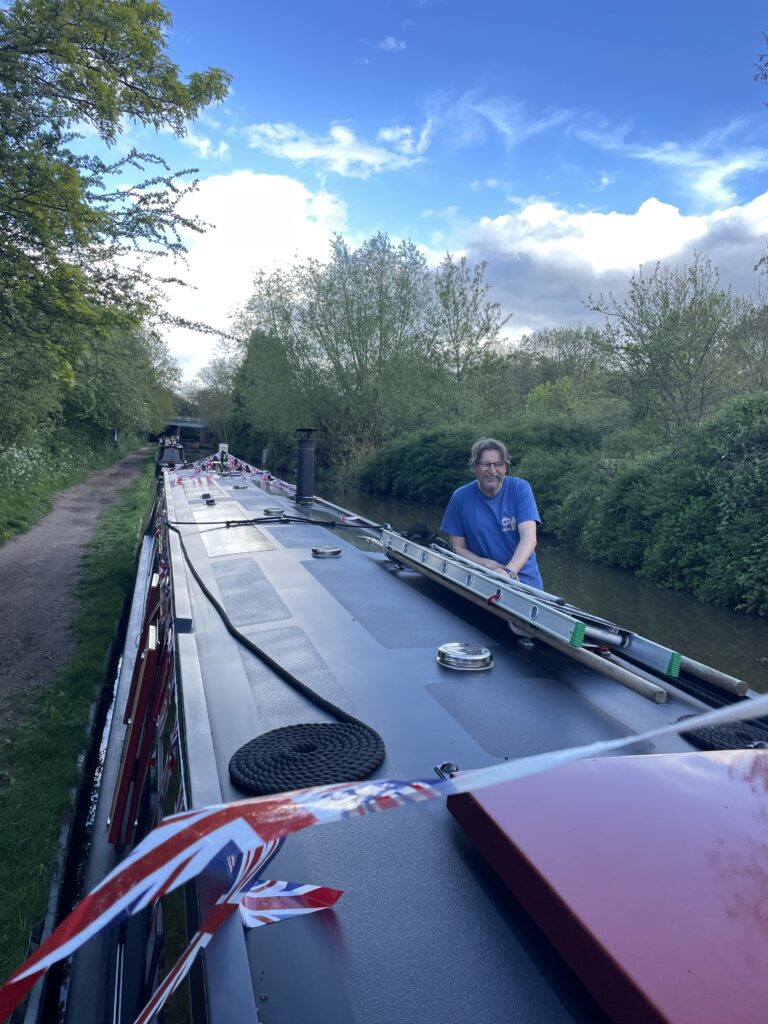 With apologies to Lewis Carroll, and aware that there are no cabbages, sealing wax, or shoes in this blog – and strictly speaking no ships either – I am playing catch up, or I'll get progressively further behind. There's a lot of travelling to recount but there's nothing new here as we cruised all these same canals last summer.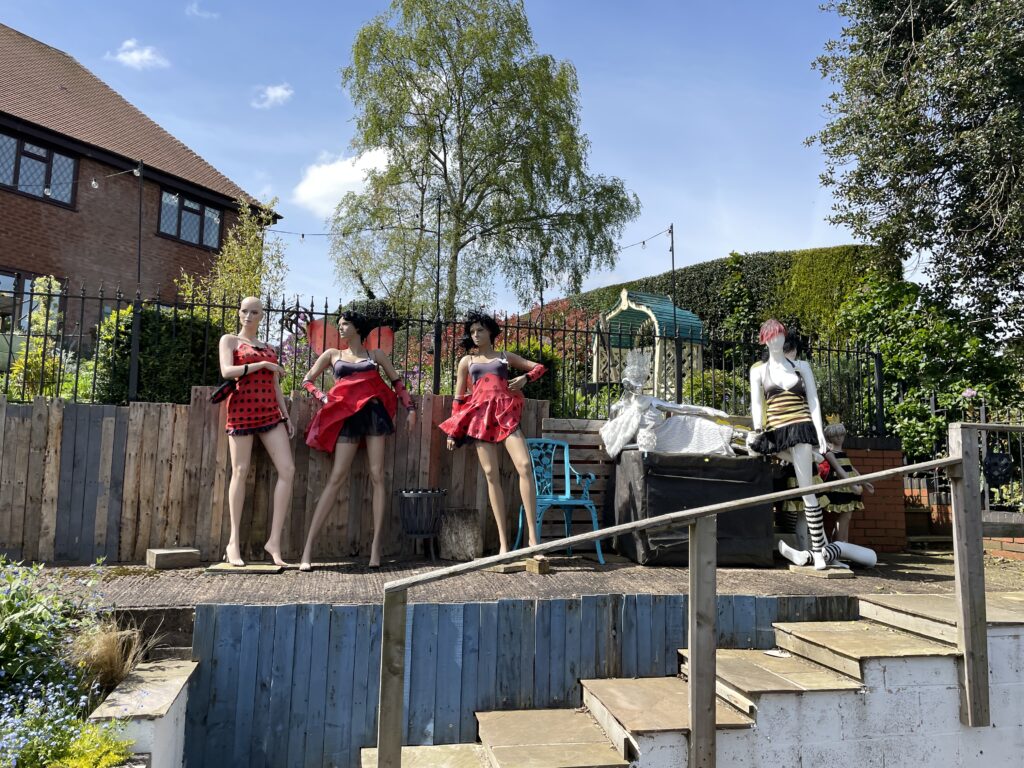 From Tixall Wide we turned right back onto the Trent and Mersey Canal and cruised down to Rugeley, an excellent place to stop because there's a Tesco right next to the canal. We like places like that. We had met Gareth and Lou from Cruising Crafts at Great Haywood Junction and I asked Gareth to make a pouch for my walkie-talkie to add to my utility harness, so now I have Windlass, CRT key, handcuff key and walkie-talkie all to hand when we're going through locks. Since I've had it I don't lose handcuff keys with gay abandon either. We don't use the walkie-talkie much when there's just the two of us, but they are very handy when we are cruising with another boat and we were putting the hammer down a bit to meet up with Andrew and Penny again.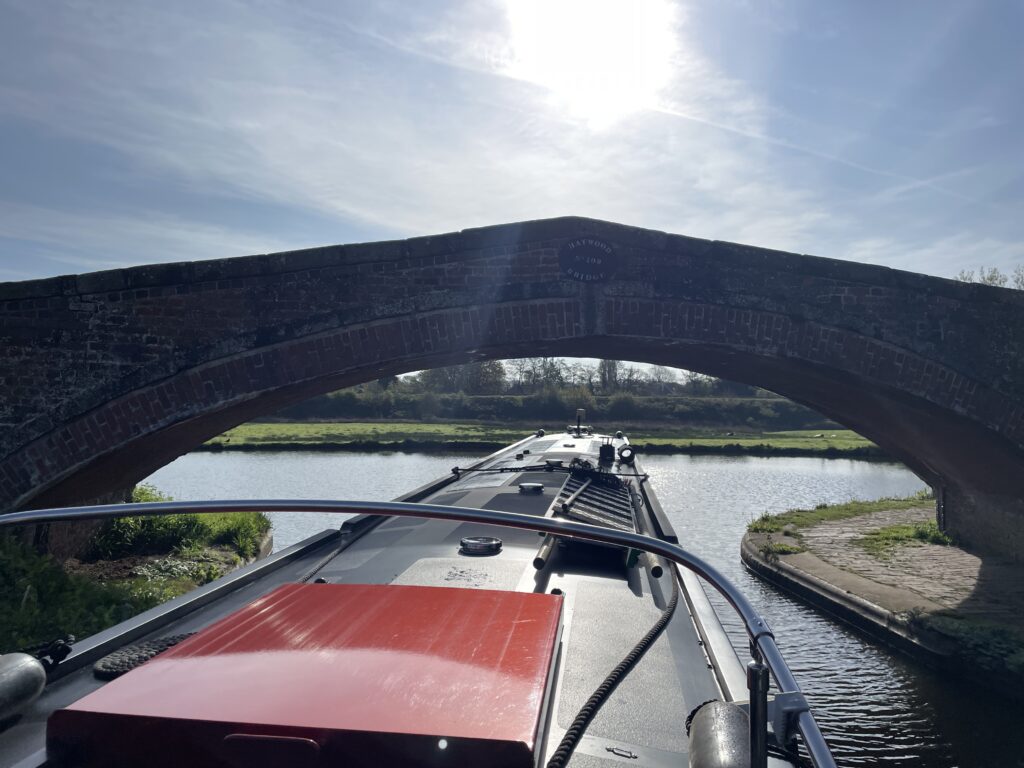 From Rugeley we quickly carried on through Armitage, where toilets (Armitage Shanks) are still made and the site of the Armitage Tunnel, which isn't as it was opened out due to subsidence, so it's just a very deep narrow cutting now. This year no one hit the side on the way through. Once again we didn't stop at Fradley Junction, so I still haven't been to The Swan pub, or the Mucky Duck as boaters call it.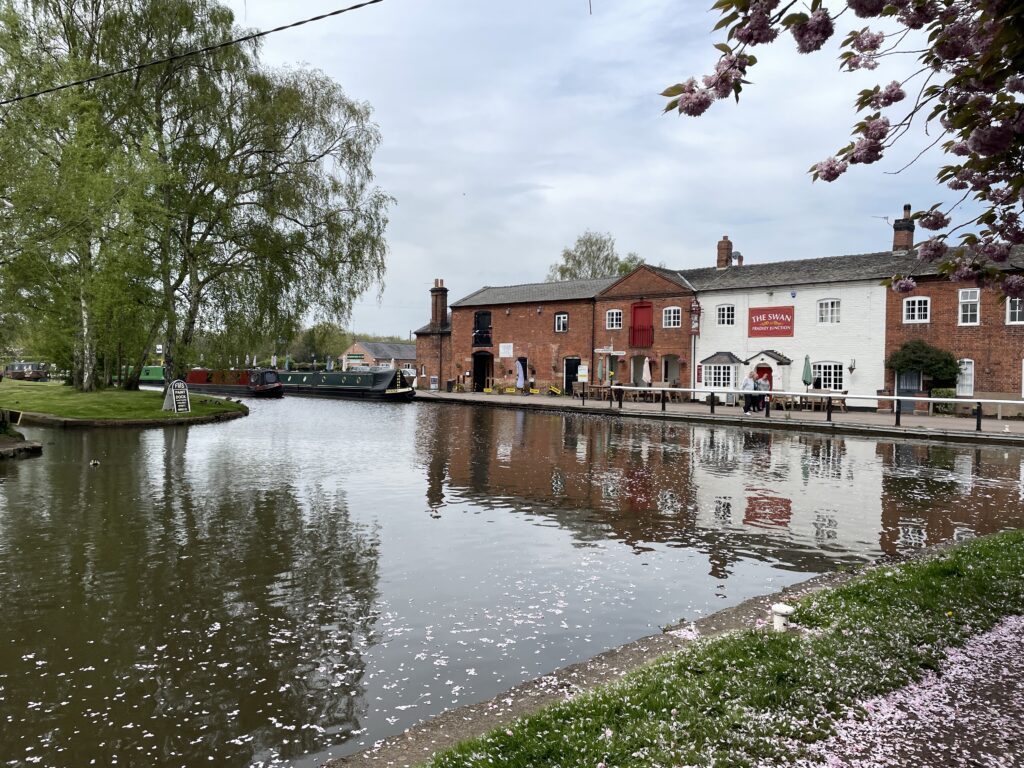 Then it was down the Coventry Canal, past Kings Orchard Marina where we stayed last year and through the village of Hopwas, where you have the choice of two pubs facing each other across the canal, the Tame Otter and the Red Lion. We missed out on them both. From Fazeley Junction we headed for the extremely slow Glascote Locks and on to Atherstone.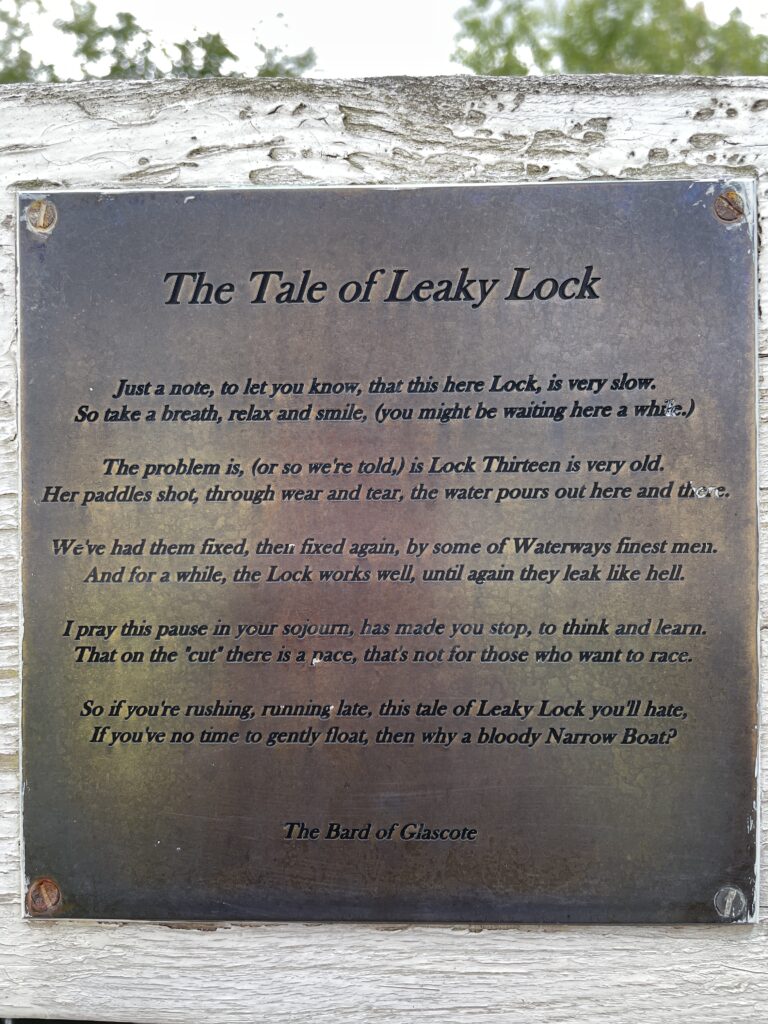 There we had a day off for the Coronation, huddled up in front of the fire listening to the rain and watching the TV. What a shame. All sorts of events were going on in Atherstone and the rain was a disappointment. It was a fabulous day all the same. Martyn wishes we hadn't bedecked the boat with bunting though, I'm never buying the cheap stuff again. When we took it down it had left dye all over the boat which was the devil's own job to remove.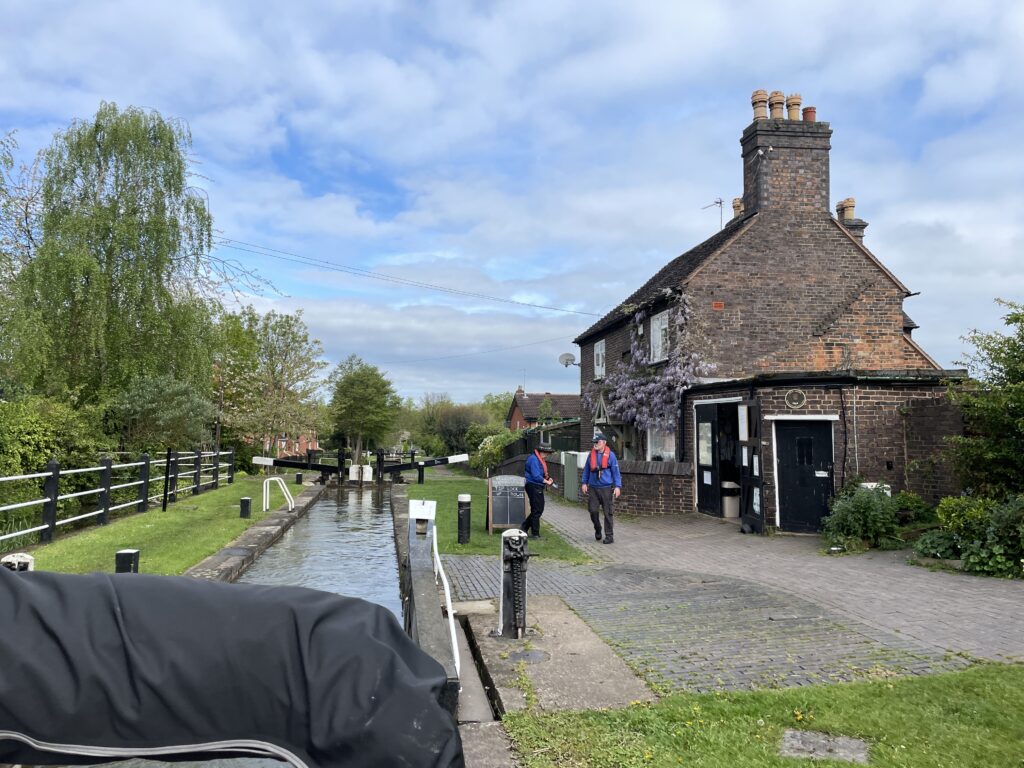 Once we'd made our way through Nuneaton, which has seemingly endless allotments and was the home of Larry Grayson (who my Auntie and Uncle took me to see years ago in Bournemouth Pavillion), we reached Hawkesbury Junction with its daunting 180 degree turn. Martyn made it in one with aplomb, in front of a garden full of gongoozlers enjoying a pint in The Greyhound. We had a lovely reunion Sunday dinner there later with Penny and Andrew, which will take some beating.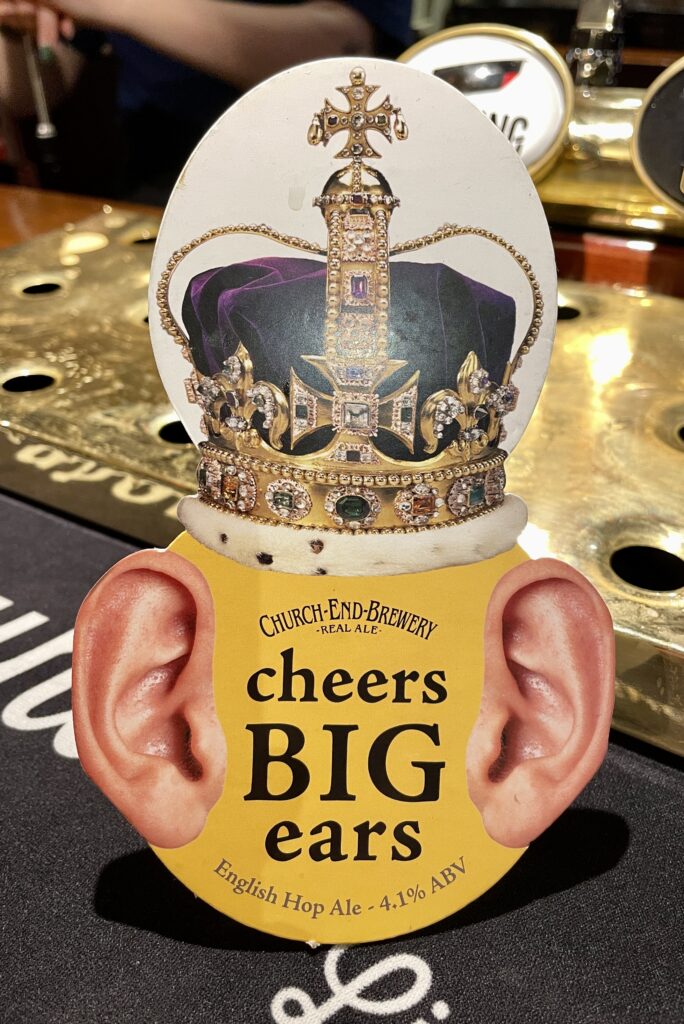 From then it was down through Rugby (on the Oxford Canal by then) and through the three locks at Hillmorton, apparently the busiest in the country. I rather like them, but they were very full, and crossing the middle lock was like wading through a stream.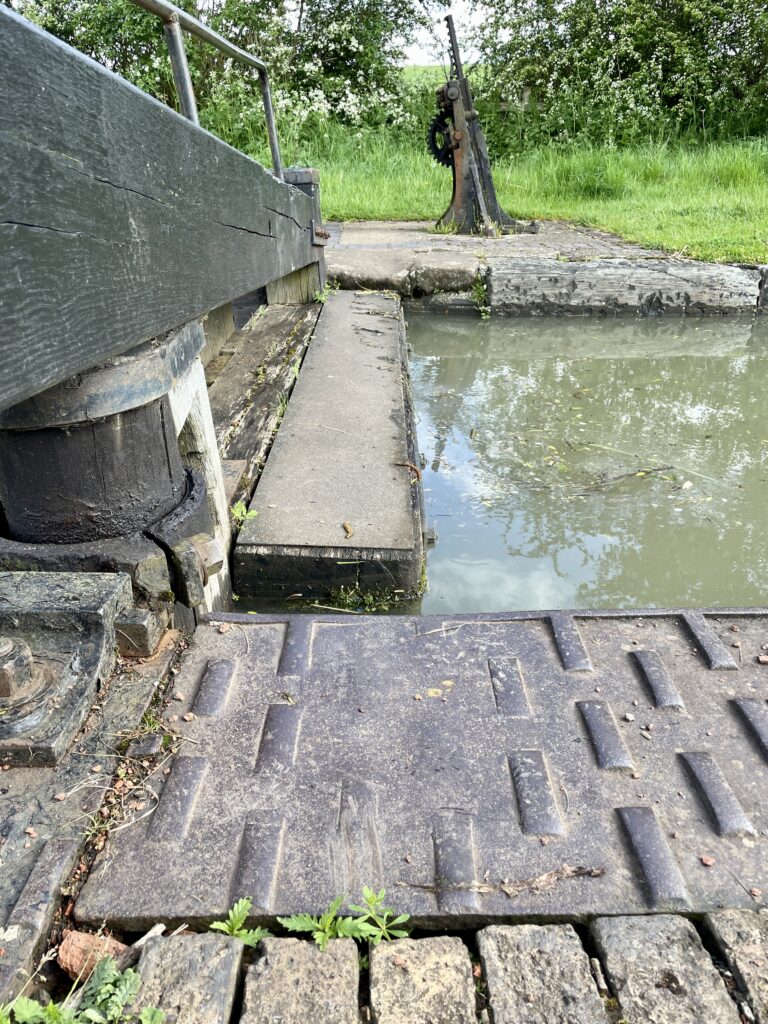 Braunston is the centre of the canal system, and it was surprisingly empty this year. We were a bit shocked that the marina was selling diesel at £1.65 per litre. We didn't fill up there!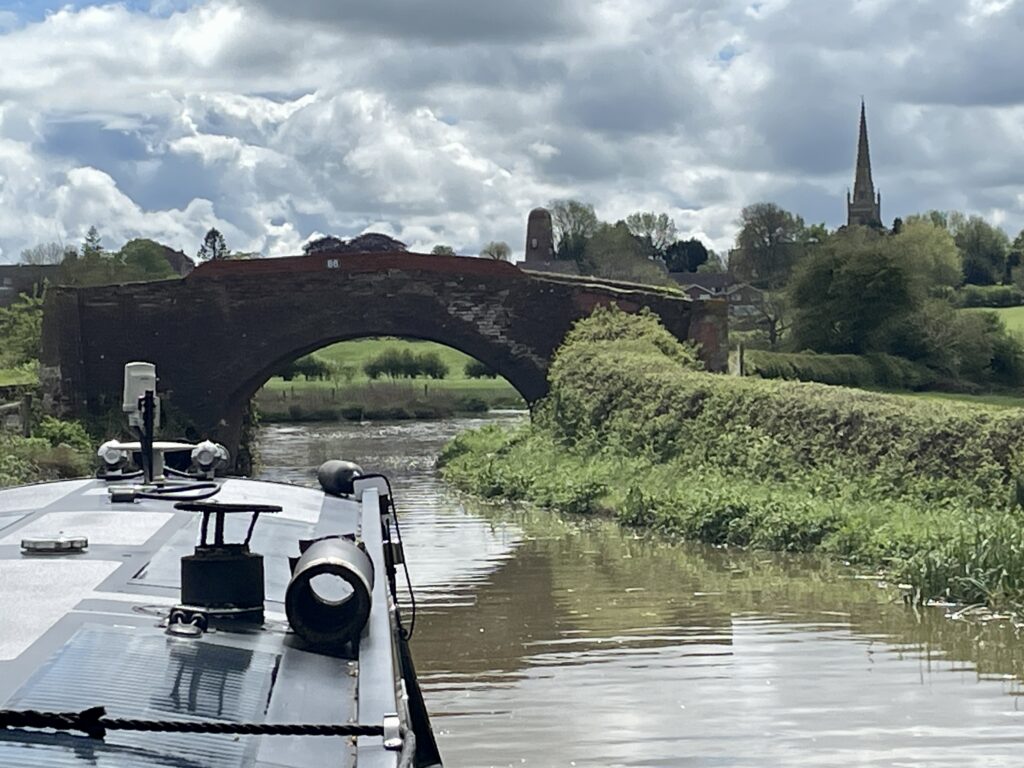 We had a couple of days in Weedon on the Grand Union which meant I got to visit The Bramble Patch, one of my favourite patchwork and quilting shops. And I think this is quite enough for one blog, even though I'm not completely caught up yet.