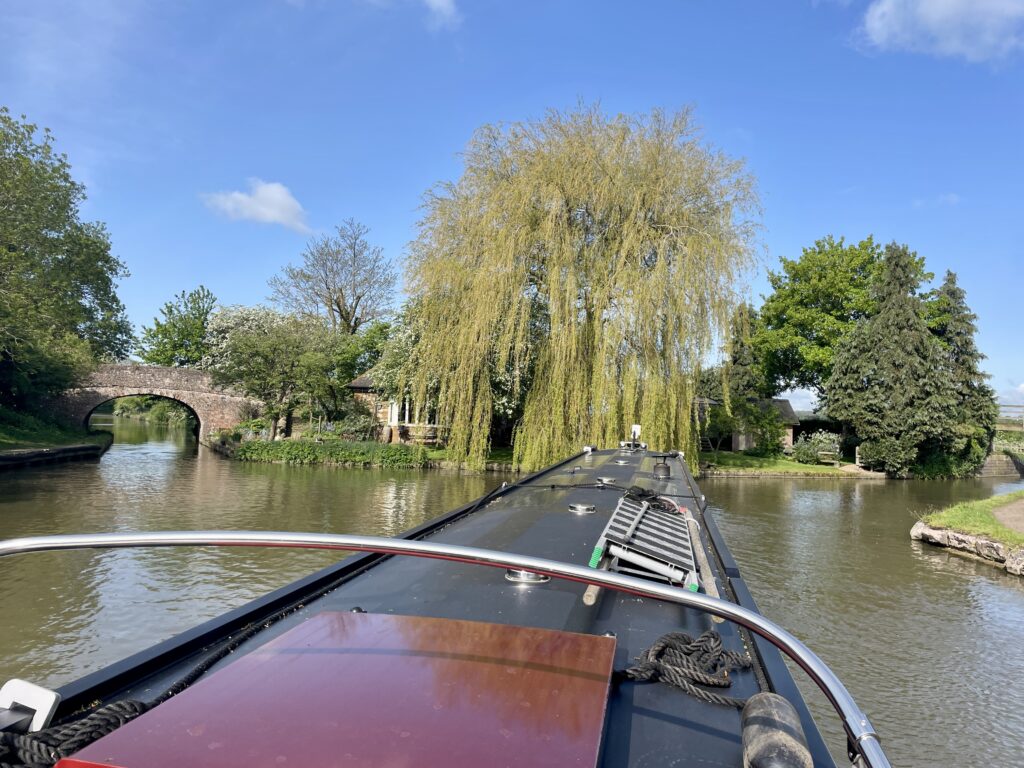 We've been going the wrong way (considering our destination is Bristol), and having a little diversion, a flirtation if you like, with the Leicester Line of the Grand Union Canal.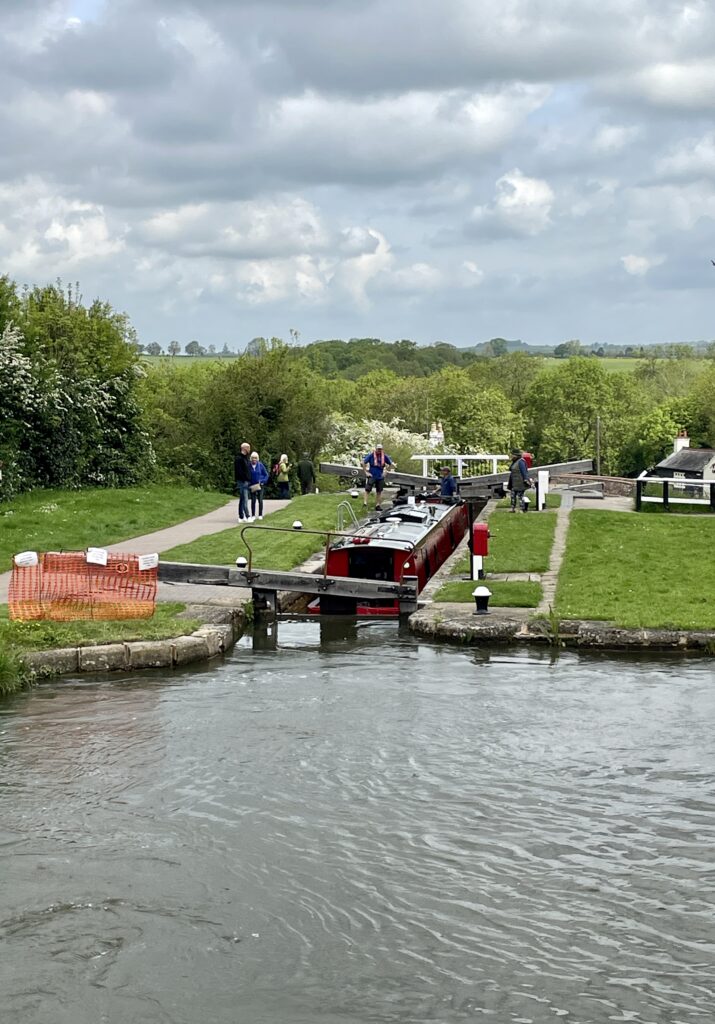 I loved it. The Leicester Line starts with Watford. and the roar of the M1. You can even cut across a field to the Watford Gap services for a McDonalds if the fancy takes you We didn't. Then come the Watford Locks, seven in total, four in a staircase. They have volunteer lock keepers to see you through safely and marshall the queue. We didn't expect to wait over an hour and a half for our turn; we know better now. The locks are ingenious, they fill and empty via side pounds. Every lock has a red paddle and a white paddle, one to control the flow of water into the pound and one to control the flow of water into the lock. They have a saying for confused boaters: "Red before white, you'll be alright. White before red, slap round the head!"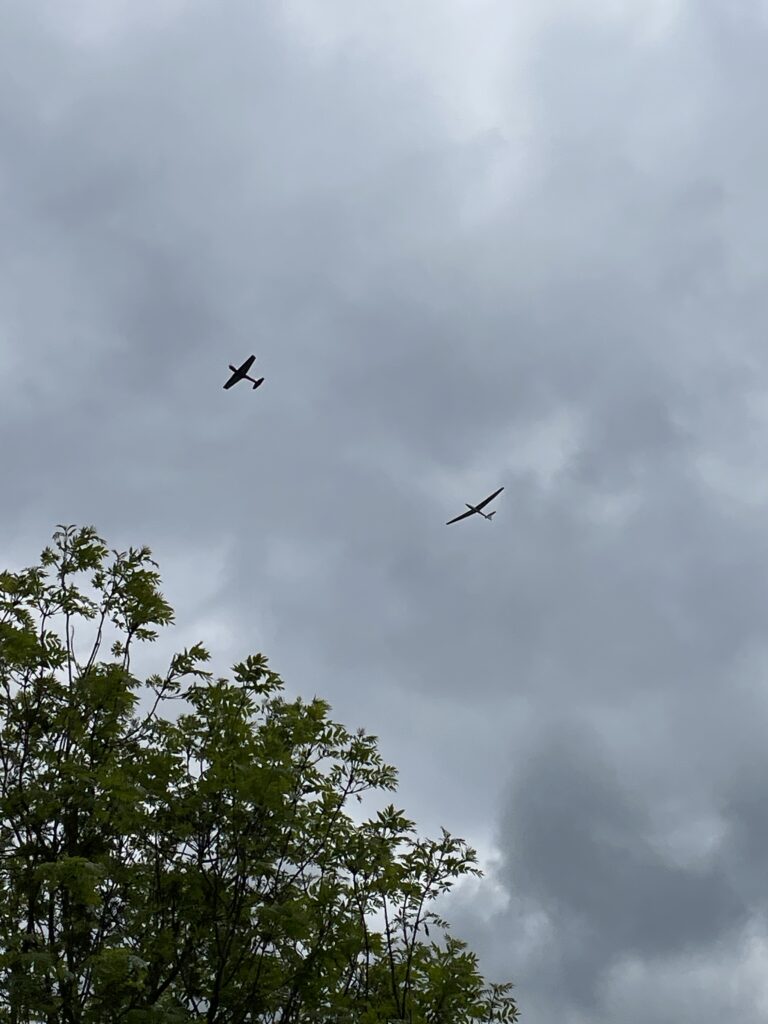 Then there are 23 miles in total of lock-free bucolic loveliness. It's the definition of pastoral. There are no towns and really no villages to break up the countryside. We spotted the first dragonflies of the year, red kites, hares and a fox slinking across a field. It's so pretty that it almost got a little boring!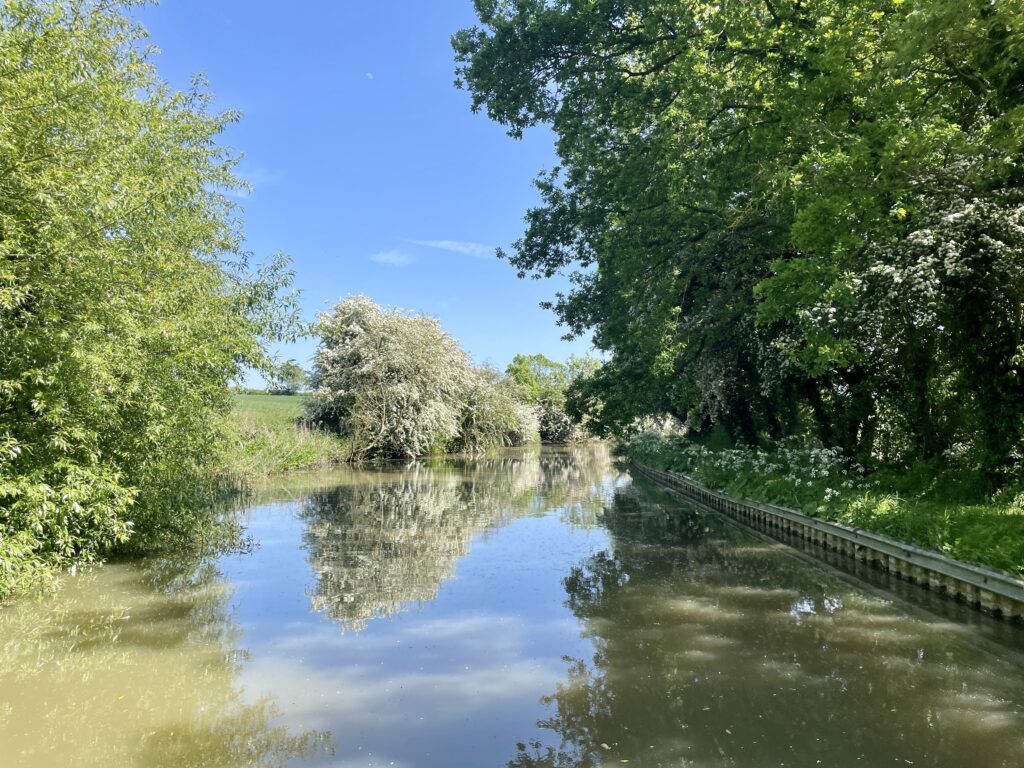 We met our friends Paul and Anthony as we reached Crick. They've had their last journey on Morning Star. We've had so many fabulous times with them on her, but I'm not that sad, as the new Morning Star, a stunning electric boat built by Oakums, was launched and proudly shown off at the Crick Boat Show. Thanks Anthony, I know you know what I did last summer, but I don't need you to hiss it in my ear through the porthole at 11.30 pm! I will get you back for scaring me half to death!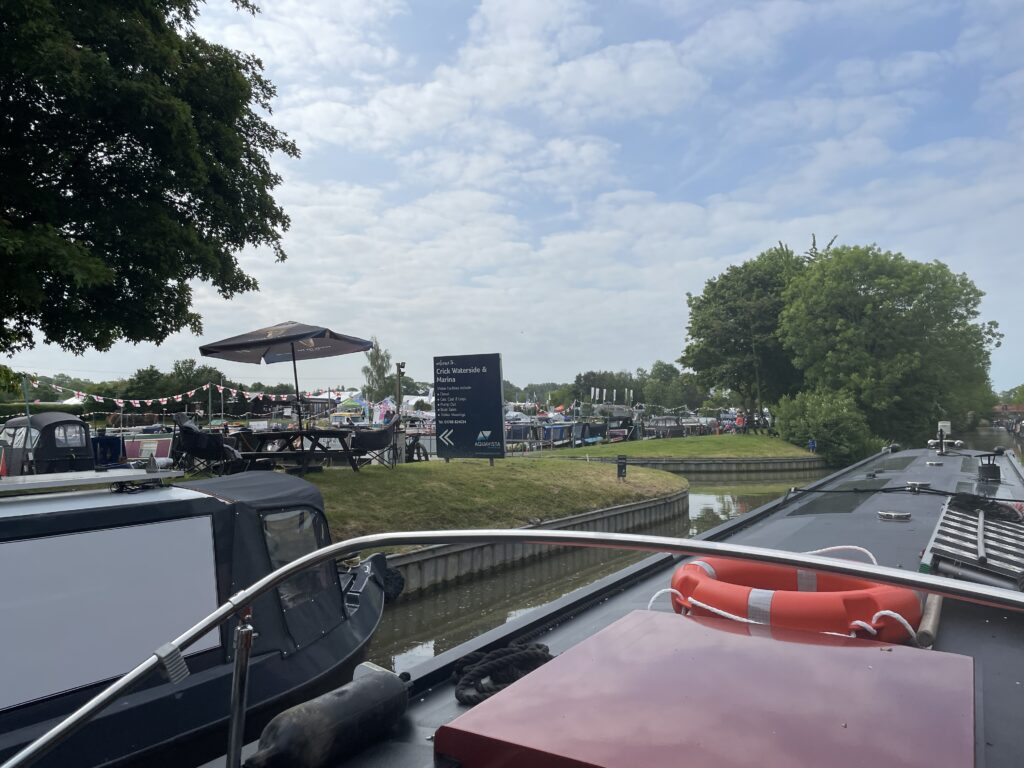 At the end of the long pound are Foxton Locks, two staircases with five locks in each. Again with wonderfully friendly and informative lockies to help and with a slightly different rhyme "Red before white, you'll be alright, white before red, wish yourself dead." I'm not messing with those guys. In the pound between the two staircases we met Karen and Drew on Larkrise, and had a super and unexpected pub lunch with them before we headed down an arm to Market Harborough, where we stayed for a couple of days.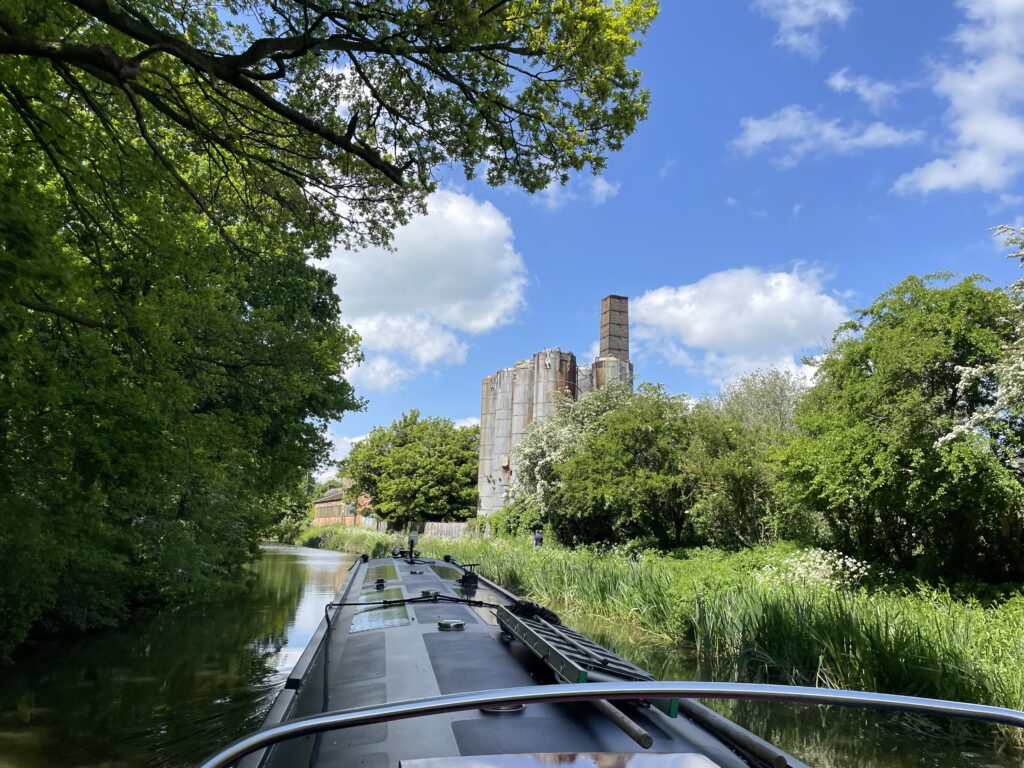 The Foxton Locks are a gongoozler's paradise. On the Saturday afternoon when we ascended I think half of Leicestershire was there. There are two pubs and cafes and I got to indulge my love of good beer and rum and raisin ice cream, always a bonus. Between 1900 and 1910 there was an inclined plane, a type of boat lift, at Foxton, now just a relic, but there's a nice little museum for people to learn about it, and the life of the boatmen and women. With the hawthorn in full blossom, a swans' nest to watch and at last some sunshine, the two nights we stayed there were a joy.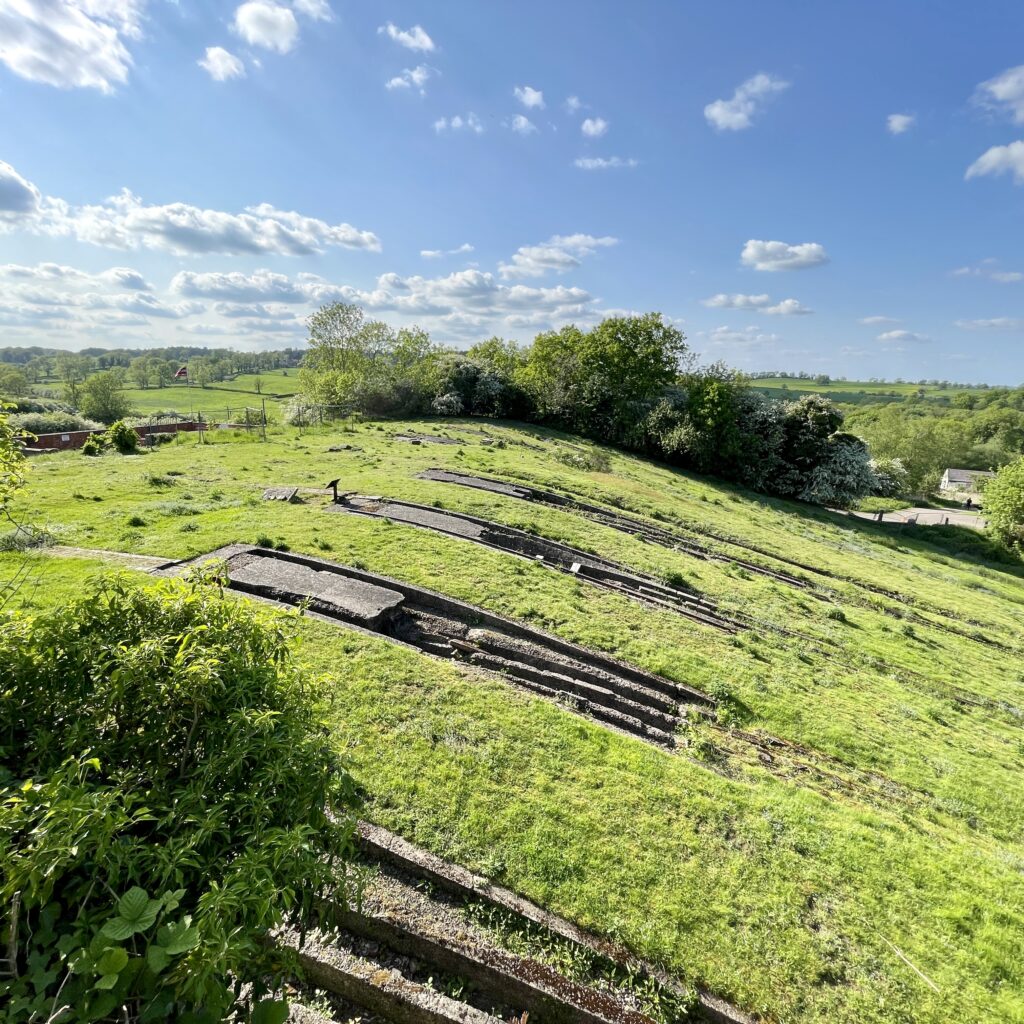 On the way back down we explored the Welford Arm. There's a charming pub at the end called The Wharf Inn. The internet is risible, so we had to call in for a pint just so I could buy a train ticket and order a Tesco delivery. What a trial! We also stayed at North Kilworth Marina so we could all go to the Crick Boat Show, even though we said we weren't going to this year. It was the usual mix of catching up with friends, enviously viewing the latest boats and shopping. We bought a new chimney and a life ring, so now we are adequately equipped for the mighty River Thames and back on our way again.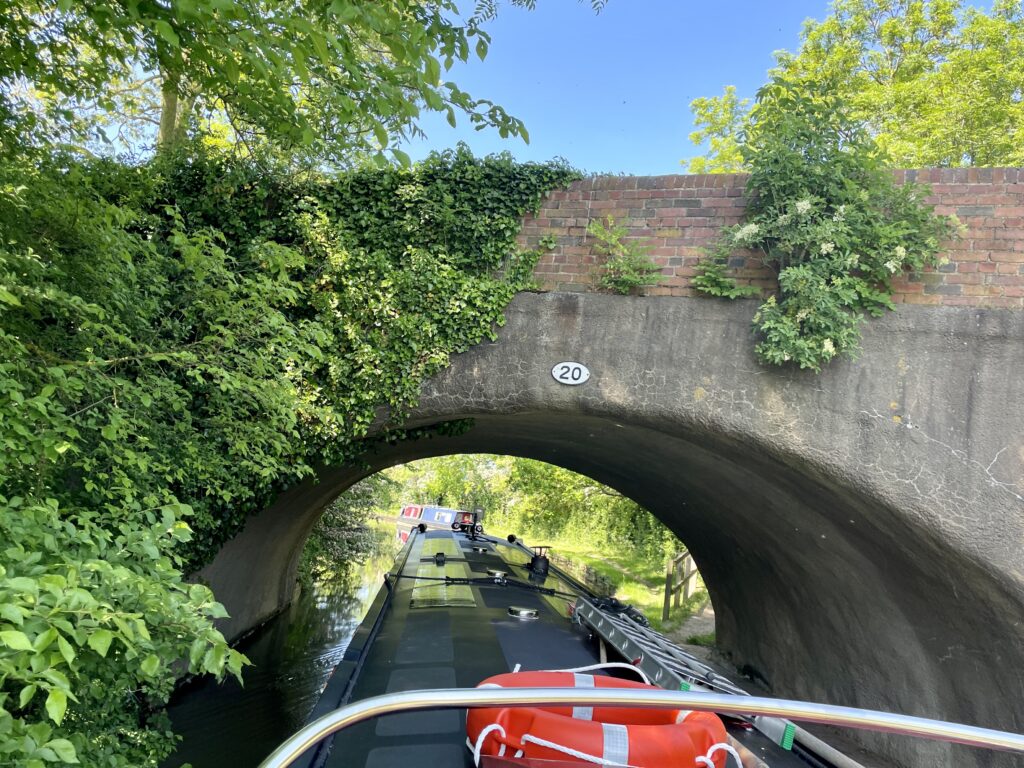 Today we turned back onto the Main Line of the Grand Union Canal again. It was a rather longer day than we planned. We queued patiently at the Watford Locks on the return trip for nearly four hours. Canal time or what?