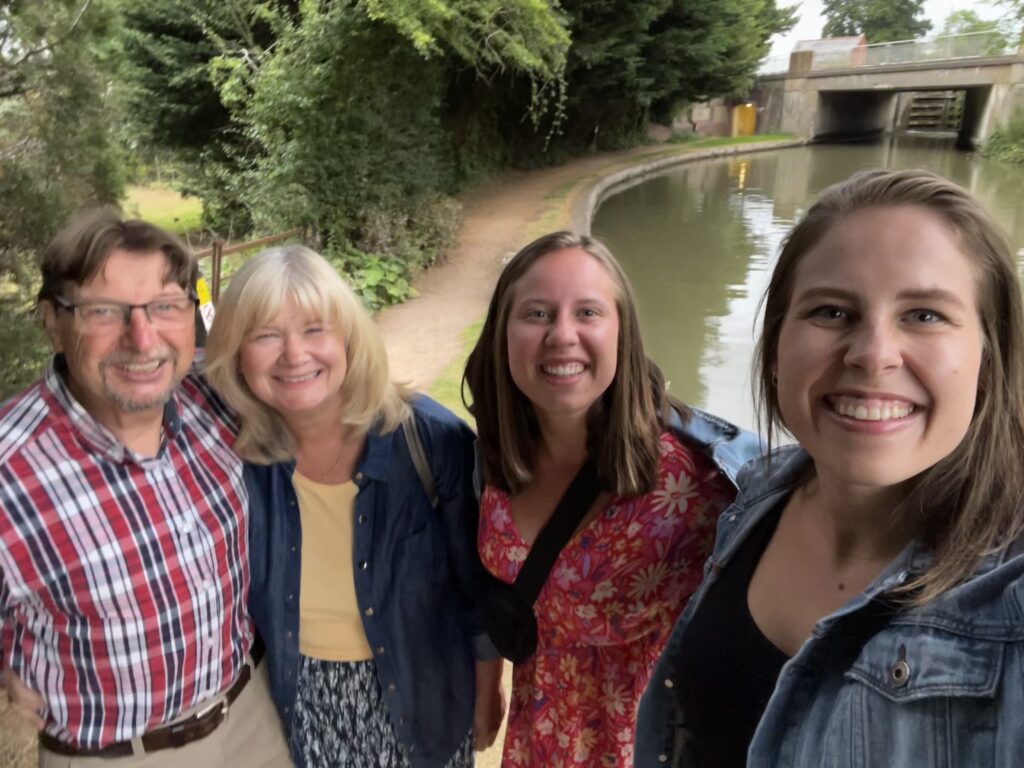 Back on the boat and in a marina it was rather frustrating that a Sainsbury's delivery driver couldn't find us. With all the activity around Lichfield due to building HS2 I'm not surprised. We haven't seen any track being laid yet, just enormous construction depots and road works. Thankfully – and eventually – a taxi driver could find his way from Lichfield station with our guests for a week, Bailey and Anna, all the way from Washington DC and Jackson City Tennessee respectively. I'm amazed that a solid week of rain last October apparently hasn't put Bailey off the English canals, and that she not only came back, but brought her sister with her.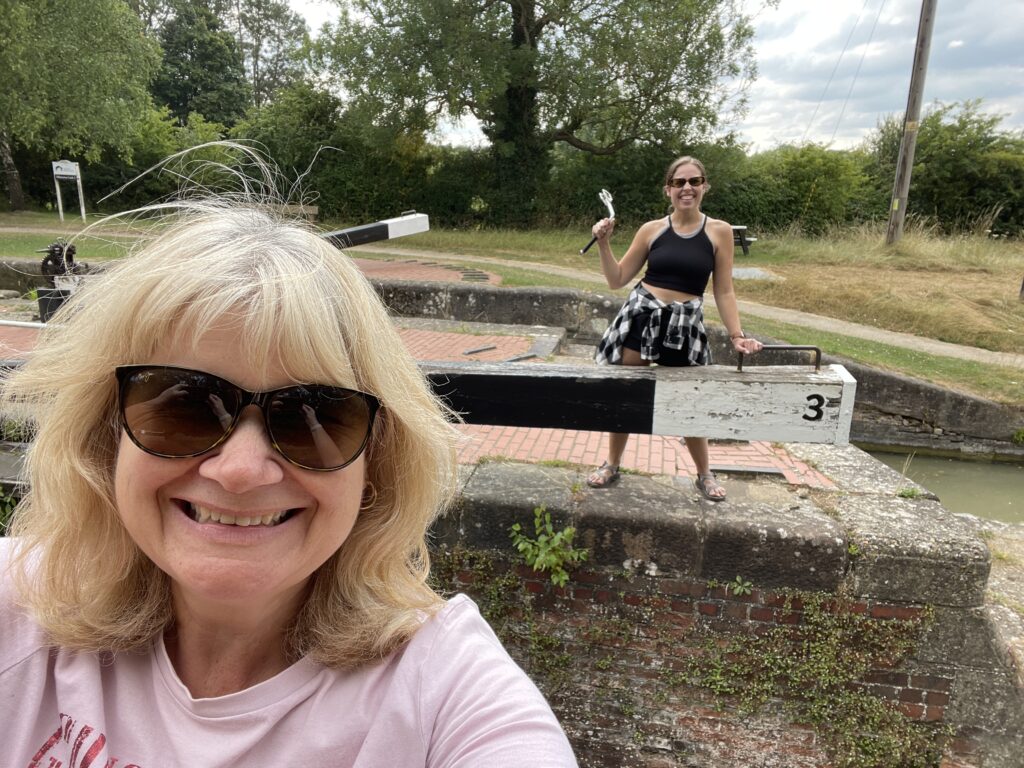 it did make us laugh in the middle of this exceptionally hot and dry summer, that the girls, along with the Sainsbury's delivery (eventually!) arrived in the middle of a rainstorm. The lack of rain is starting to cause us some problems. So far the Leeds and Liverpool, Macclesfield and Peak Forest canals are closed, the Trent and Mersey just as well may be, and there are restrictions on many others. I'm sure we will get back to our home mooring in Rufford at some stage this winter, but it wouldn't be looking good if we turned north now.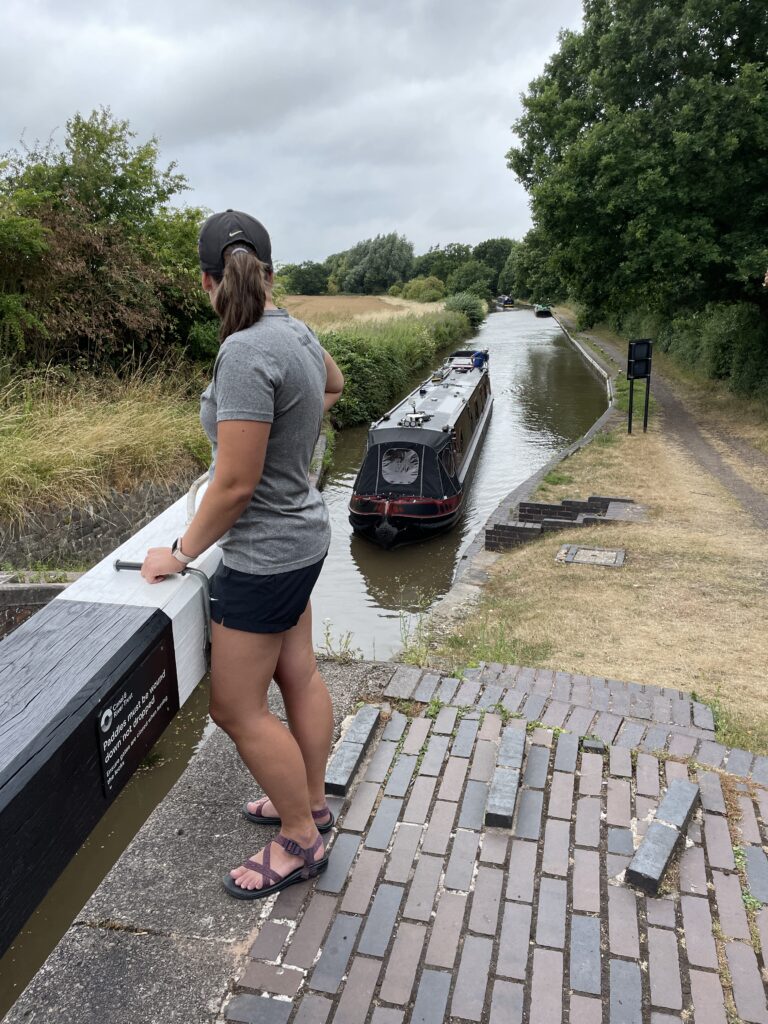 Water levels are so low that somewhere on the Coventry Canal we came across a party of scouts who had got their boat thoroughly stuck. Martyn and I weren't on the boat at the time, the girls were doing a great job in charge. The scouts didn't have a boat pole (that they could find!) so Bailey and Anna attached a line and gave them a tug to get them going. Of course we grounded ourselves in the process, but we know how to get free!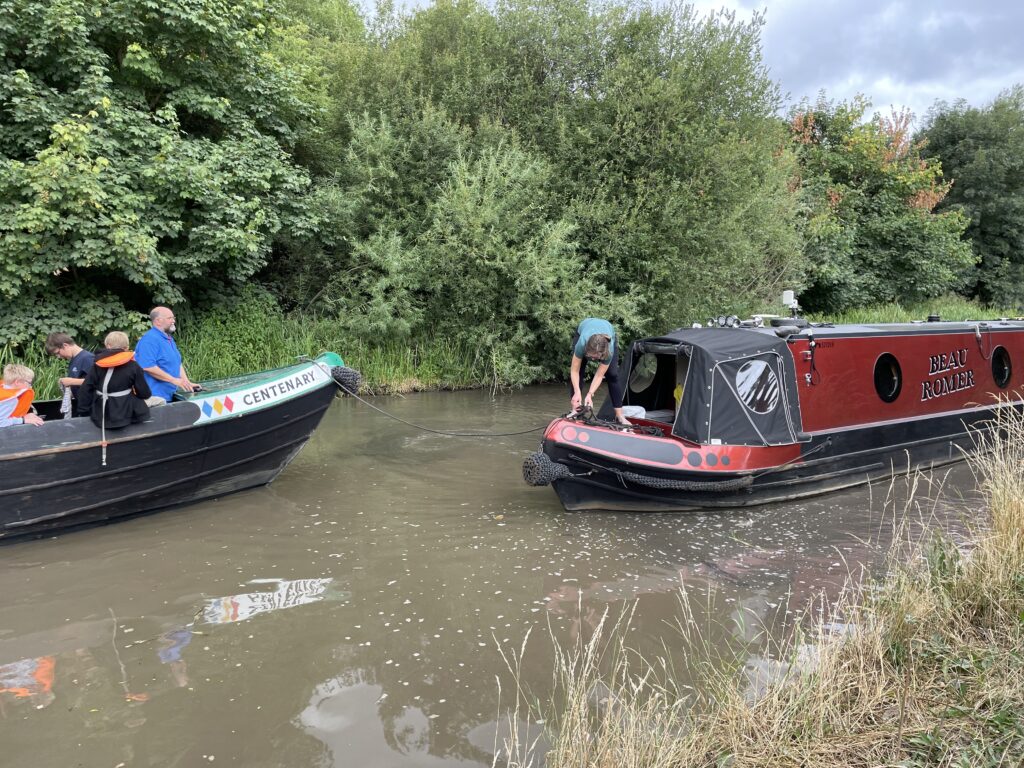 We'd planned to journey with Bailey and Anna from Lichfield to Rugby, and had a lot of fun on the way. They bought cheese and sweets from a couple of tradingboats, we found a fabulous deli in Brinklow and we enjoyed several pub visits.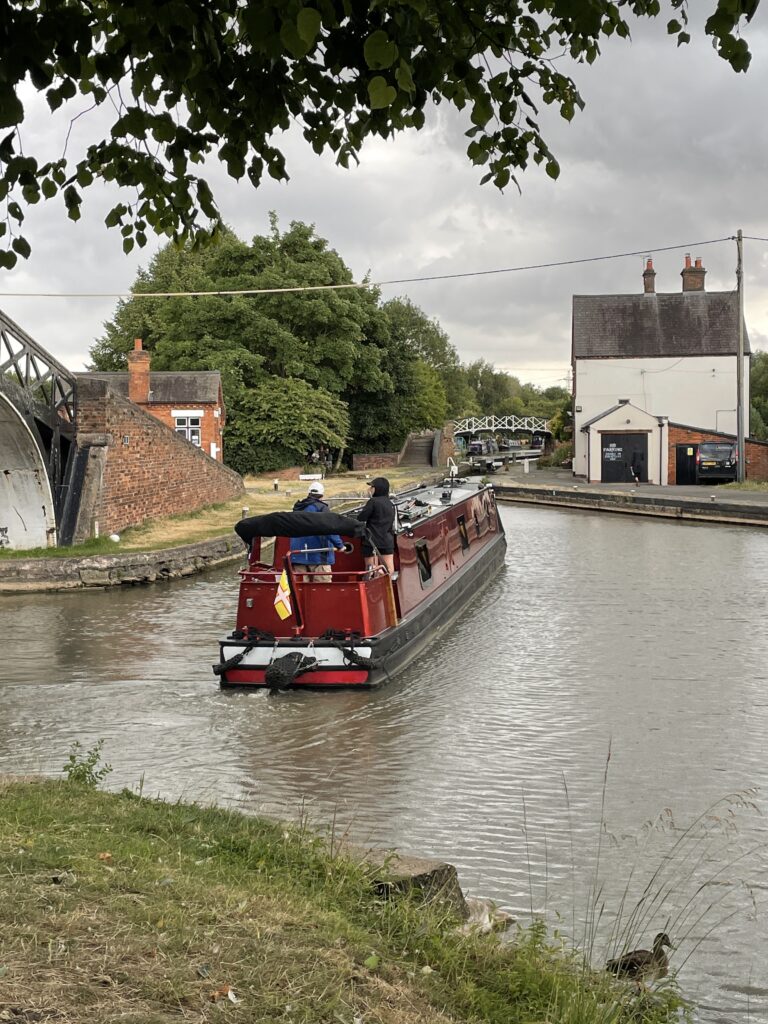 There was a lot of wildlife in evidence, mainly rats. We were in one of the Atherstone locks when one decided to use the stern of the boat as a bridge from one side of the lock to the other. The next day as well as a dead one in the canal there was a live one swimming alongside the boat. I also spotted a cheeky squirrel using a telegraph wire as a tightrope. The wildlife highlight of the week was a water vole on the towpath practically running over Bailey's foot!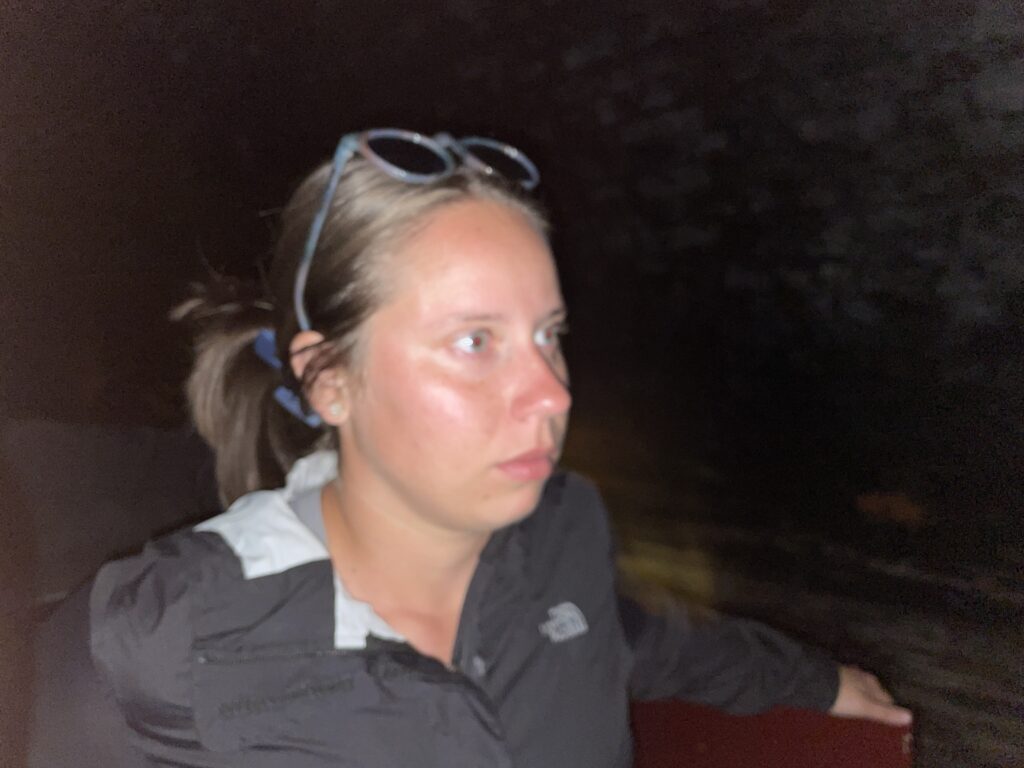 Because none of us can help overachieving, we went far beyond Rugby and ended up at Long Buckby on the Grand Union Canal, where the girls had to leave to fly home. That gave us a couple of days to cruise down as far as Stowe Hill, the first place where many years ago I ever got involved in winding a narrowboat. And a right mess up that was! I think we do a bit better these days.