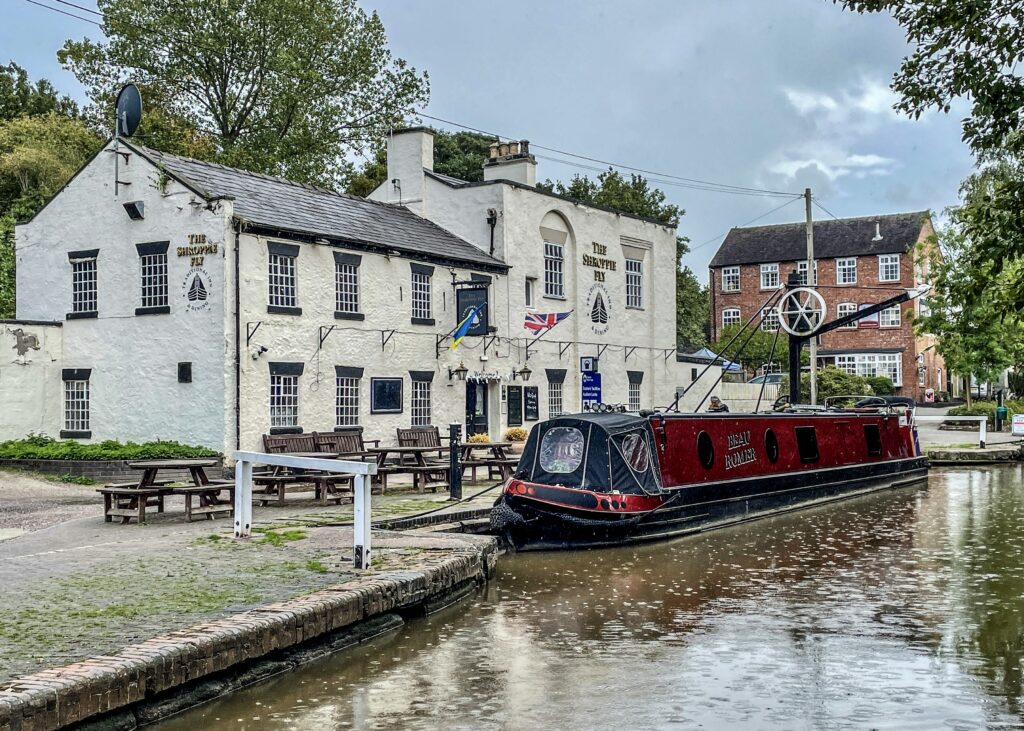 We have been in an internet desert since turning onto the Shroppie at Autherley Junction. Perhaps I should consider a digital detox because we feel very bereft without it. I know some people move onto narrowboats to enjoy the simplicity of the lifestyle, but we like our modern conveniences. WiFi, smart TV, washing machine, microwave – bring them all on.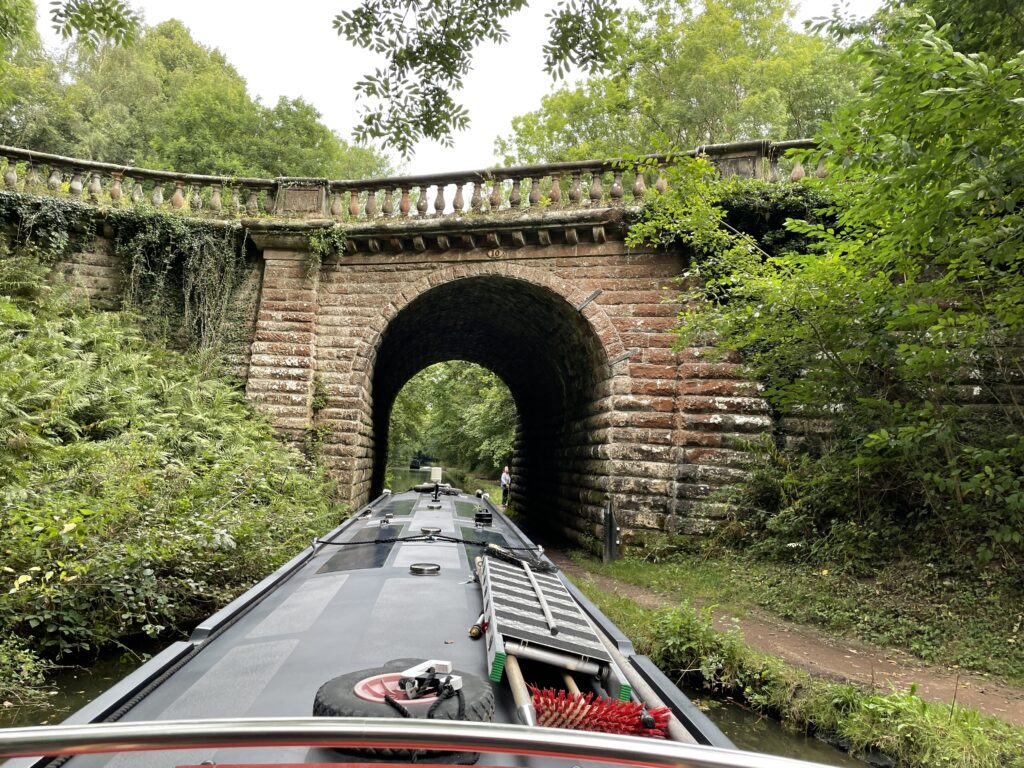 Now we find ourselves moored up at the enigmatically named Coole Pilate (which I have no idea how to pronounce correctly) with a fantastic WiFi signal. I was contemplating what to write last night while cooking dinner – lamb chops bought at Oxtail & Trotter, the simply fabulous butcher in Audlem which is something of a destination shop for us. Then the awful news came in that HM The Queen had died, and I didn't really want to do much of anything for the rest of yesterday.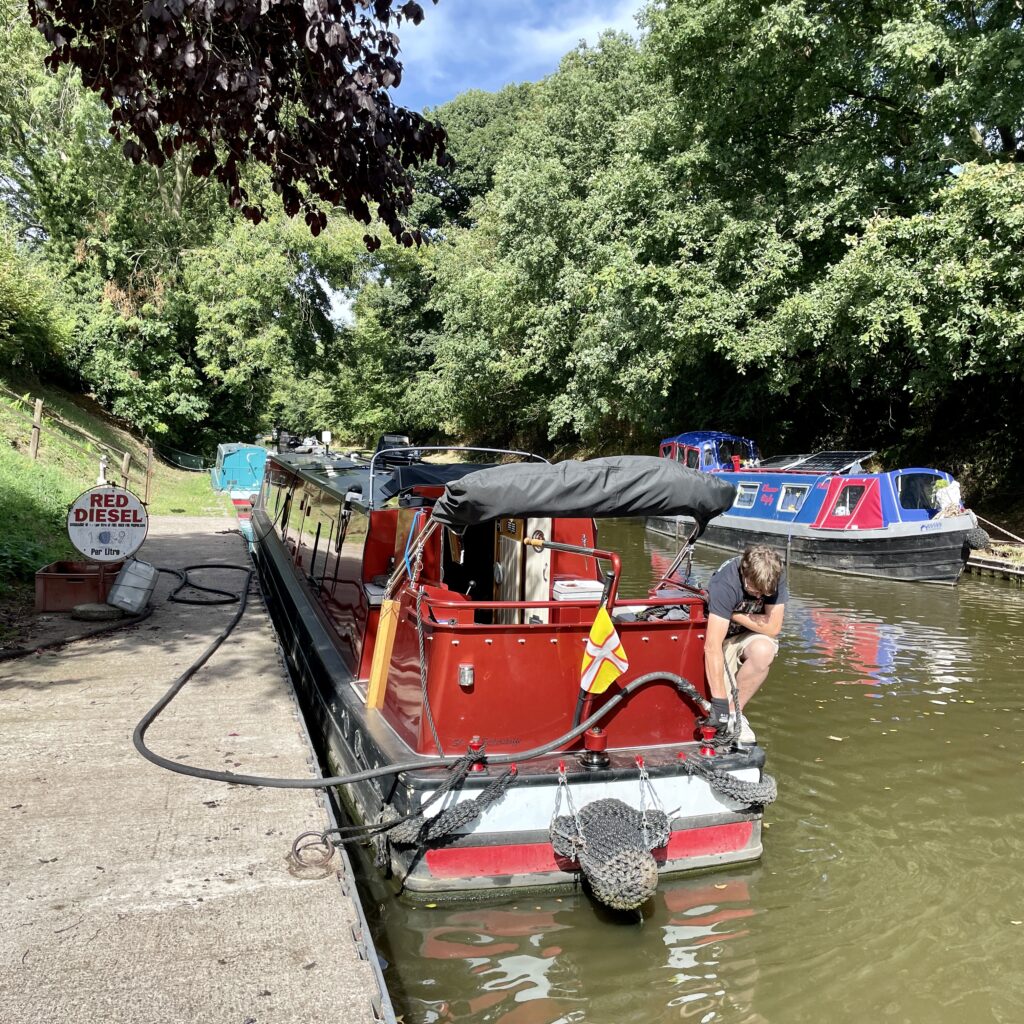 I know this is a blog about narrowboating, but you cannot ignore events of such magnitude, and I mean no disrespect posting today. So here's my acknowledgement of the passing of the Queen which will leave such a massive hole in the fabric of the UK, but also the Commonwealth and the World in general. I've been listening to the TV and the tributes coming in. Here are my personal thoughts. The Queen was an amazing woman. She was a wonderful example of dedication to country, duty and hard work. I'm sure she had a wicked sense of humour too, remembering the James Bond sketch at the start of the Olympics in 2012 and the recent marmalade sandwich for which she and Paddington Bear shared an alleged liking. She was also a mother, grandmother and great-grandmother and I feel for her family. It took me a little by surprise that I feel her loss so personally. RIP Ma'am and thank you. You did a very, very good job and we will never see another like you.
On the boating front, We've been travelling northwards on the Shropshire Union Canal. It's a canal I was really looking forward to, but at the southern end at least, it's not my favourite. I'm sure many people and the very active Shropshire Union Canal Society will disagree with me, and in its day it must have been a real superhighway with the flyboats zipping up and down. Apparently, the run from Birmingham to Ellesmere Port only took them 30 hours. That's some going. The Shroppie is long and straight with a plethora of embankments and deep cuttings, and I find it a bit sombre and brooding when it's not very open and rural. There are several legends of ghosts and spectres. A headless horseman and a shrieking monkey are only two, but thankfully they haven't troubled us. There also seem to be a lot of pig farms, or at least the aroma of them. More positively, both Martyn and I saw kingfishers, the first for months, and a couple of herons flying overhead made me think of pterodactyls. They always look so odd when you see them perched in trees too.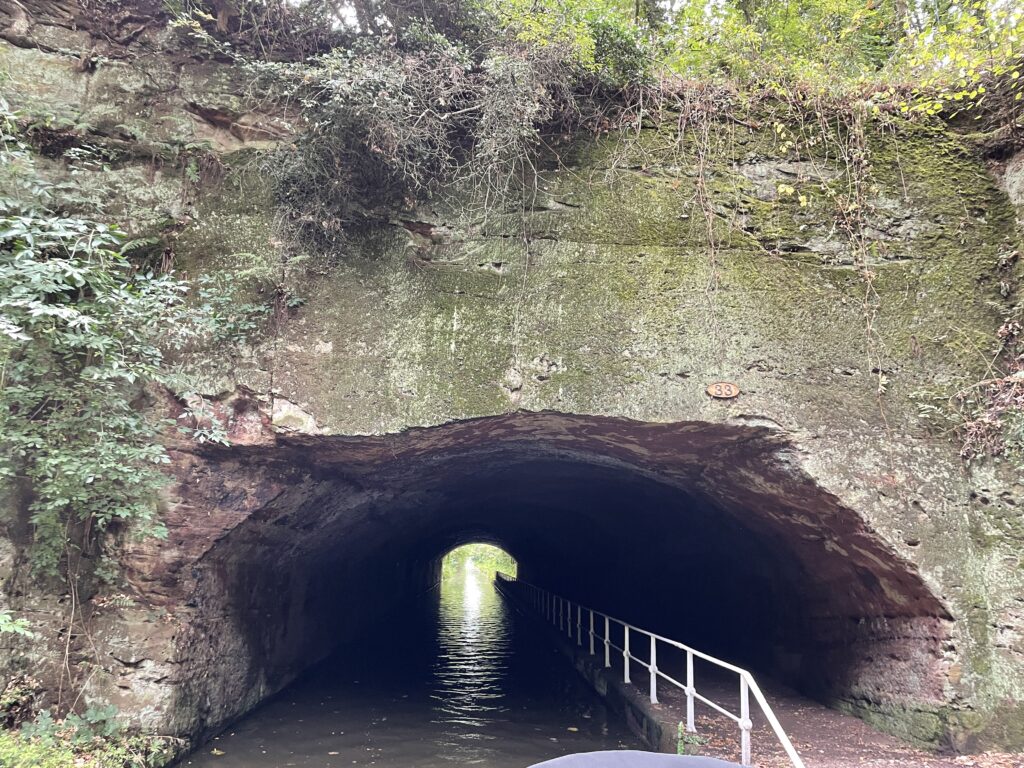 Almost as soon as we turned onto the canal we ran into two other Bickerstaffe Boats, Glenn on Sacre Bleu and Sheila and Gary on Perfect Harmony. We had a couple of most enjoyable evenings together and a lovely meal in the Wharf Tavern at Goldstone Wharf near Cheswardine. Sadly our friend Ian, who lives there, was on holiday in Canada, so we missed him, what a pity.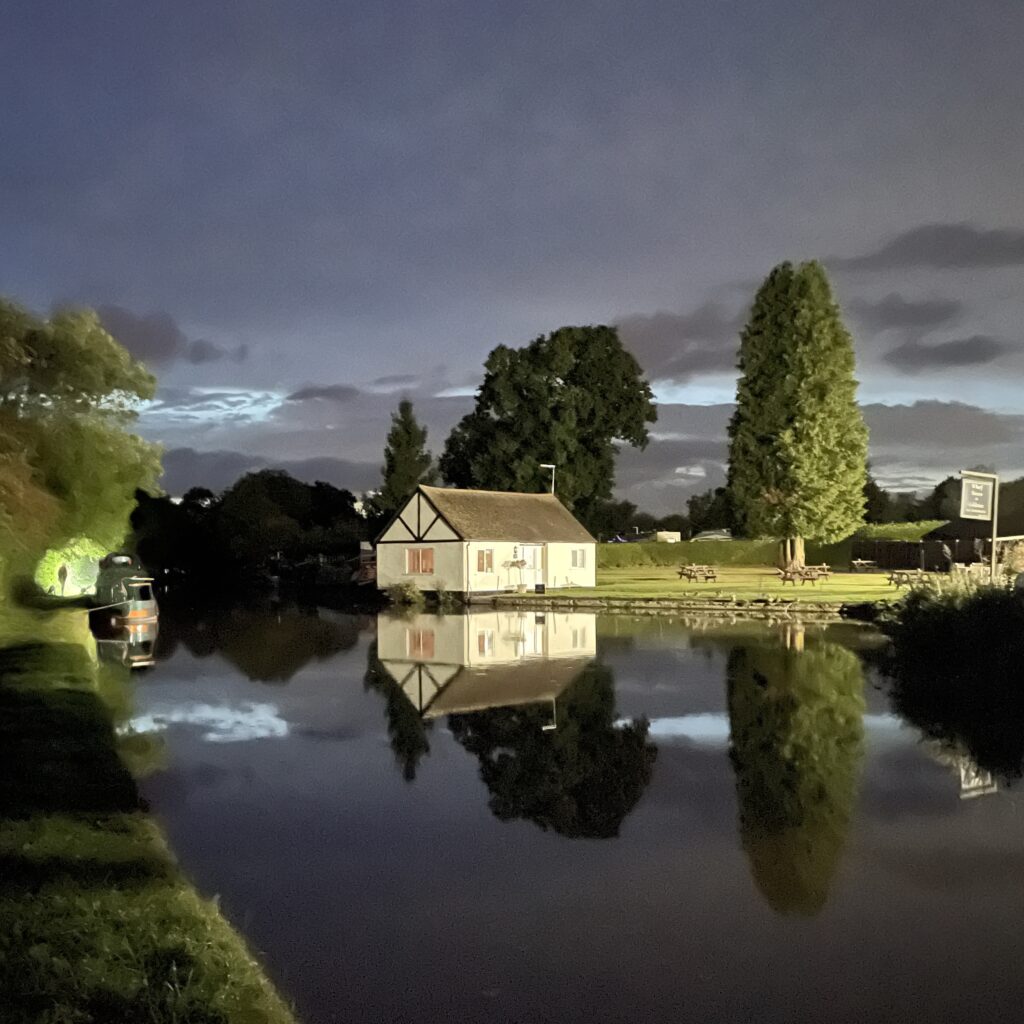 Passing through the narrow and menacing Woodseaves Cutting, which I think finished off the great canal engineer Thomas Telford, we had an unfortunate incident. We seemed to hit something under the water which threw the boat sideways and into the opposite bank. It ripped out some of the rivets securing our port side scratch cover. It's fixable, but I fear the repair is going to be expensive.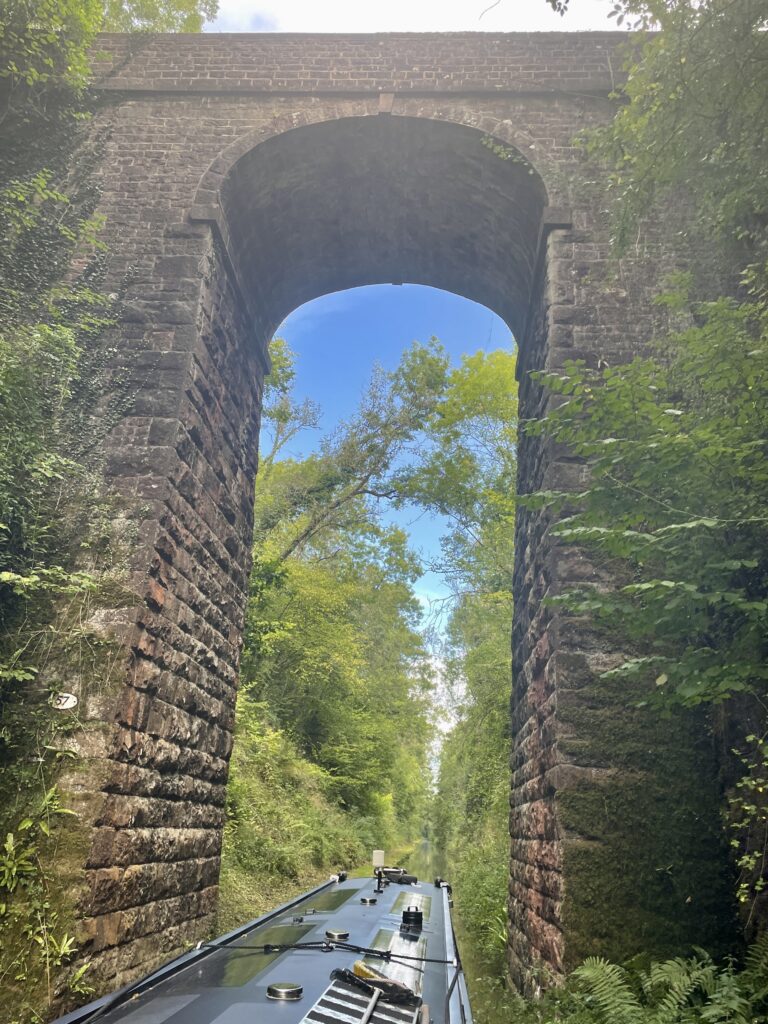 The Tyrley and Adderley lock flights were a joy and took us no time at all because miraculously every lock was set for us.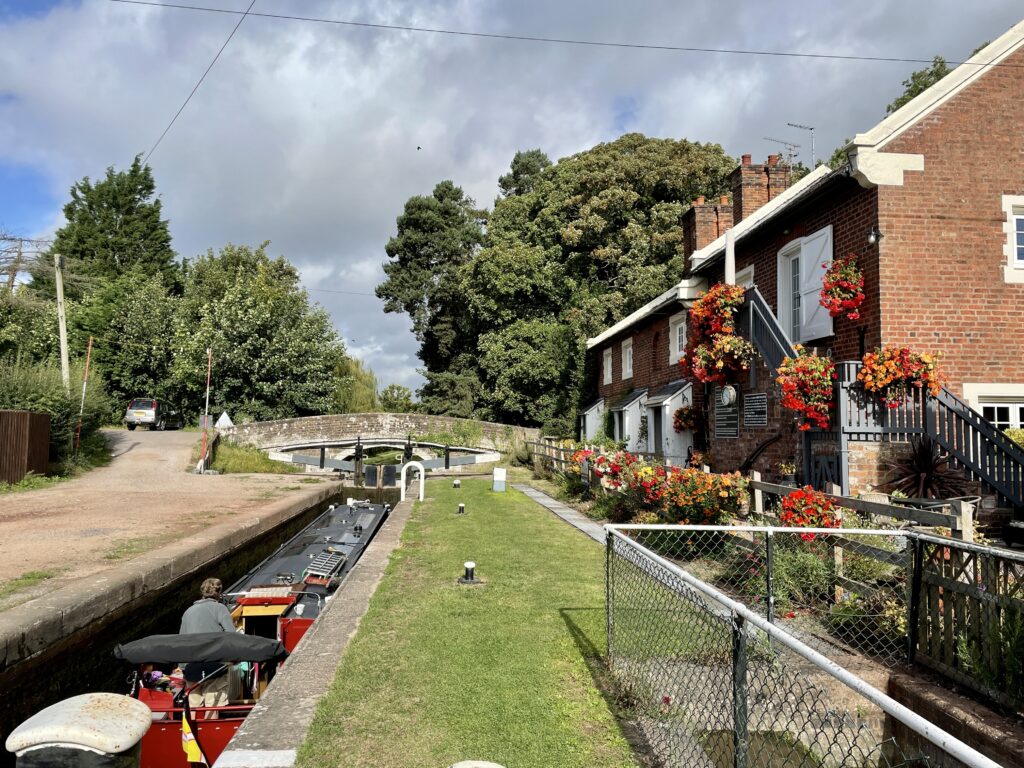 We were really looking forward to Audlem. We've been there before, and as previously mentioned, the butcher is well worth a visit. We got stuck at the bottom of the flight in 2020 after a lock failed at Hack Green. This year we got stuck three locks from the bottom due to a broken paddle. Thankfully the CRT were on the case, and the man in the dry suit had everything moving after a couple of hours. Its just a shame that two of the three pubs in the village, the famous Shroppie Fly and the Lord Combermere are closed down at the moment. Here's hoping they manage to survive.