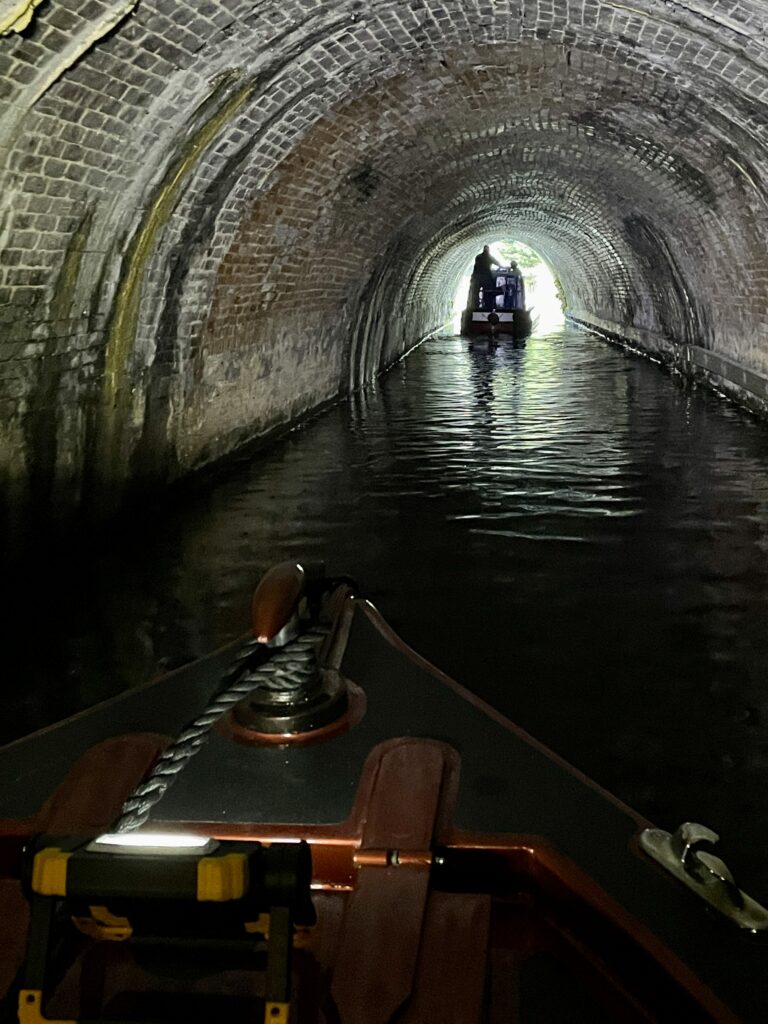 Following a boat through Barnton Tunnel
Owning a boat can be the most frustrating experience ever. Perhaps we're just unlucky, but a whole slew of things seem to be going wrong at the moment. First there was the washing machine going wrong, then a leaking window we had fixed in Wigan. The brain of our solar panels appears to be doing something downright odd and I think another of our windows is leaking. The most bizarre problem has been our chimney. Periodically it has to be resealed. Boats bump into immovable structures and boats also get bumped. Seals crack, leak and need replacement. Somehow our chimney stack got sealed to the collar, and we are fairly certain it wasn't at our hands; let's leave it at that. The chimney stack had to come down or we would come a cropper going through tunnels and under the low bridges in this salt-producing area. To get it off Martyn literally had to cut and peel the outer skin of the chimney back like a banana. It took him all of Saturday morning with a borrowed Dremmel multi tool to fix that and we are waiting for delivery of a new chimney stack. The old one is still usable, it just isn't very pretty.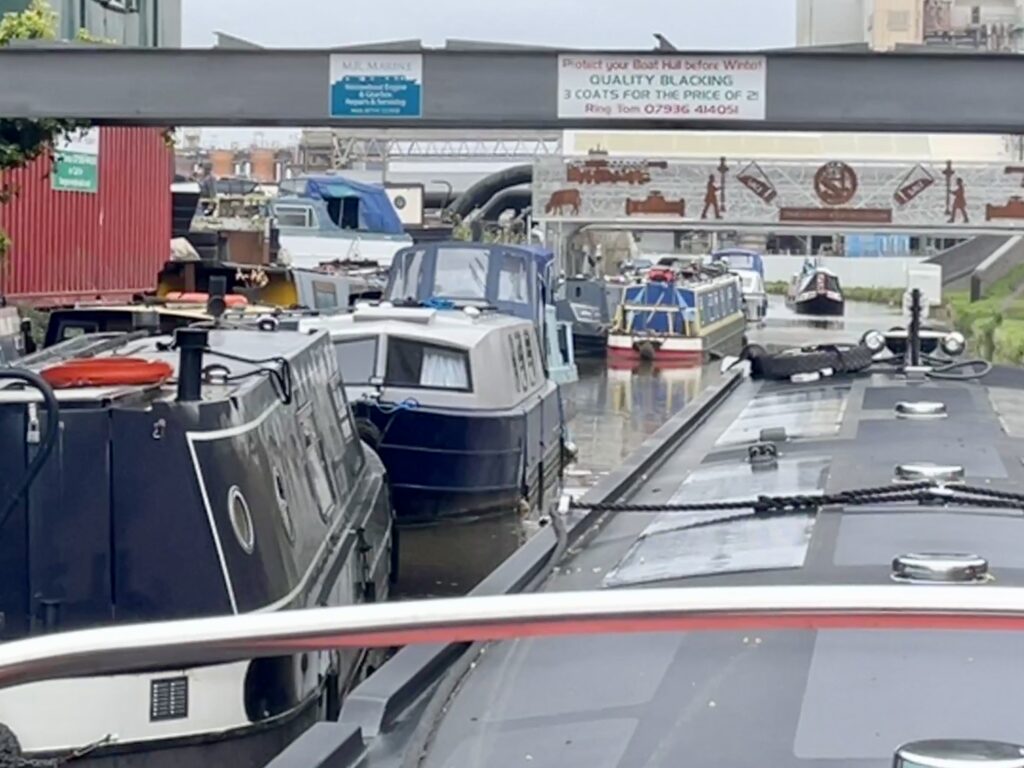 Wincham Wharf, where of course in the litter of boats I had to meet someone coming the opposite way
On Saturday afternoon and on Sunday we cruised from Daresbury to Middlewich, straight past the Anderton Boat Lift for once. We moored just before Middlewich Big Lock, the last double we'll encounter for a while. I had an appointment out of town on Monday, so we didn't move until Tuesday morning, and we didn't get very far, only to King's Lock Chandlery where we had an appointment with a mechanic. The prop shaft developed a leak, and the remedy was to replace the seal. See, at the moment it never rains but it pours. We sat at the junction between the Trent and Mersey and the Middlewich Arm of the Shropshire Union Canal all Monday afternoon watching the shenanigans at the junction and people negotiating the two nearby locks. Very entertaining it was, but we ended Monday still in Middlewich, although a mile from where we started that morning.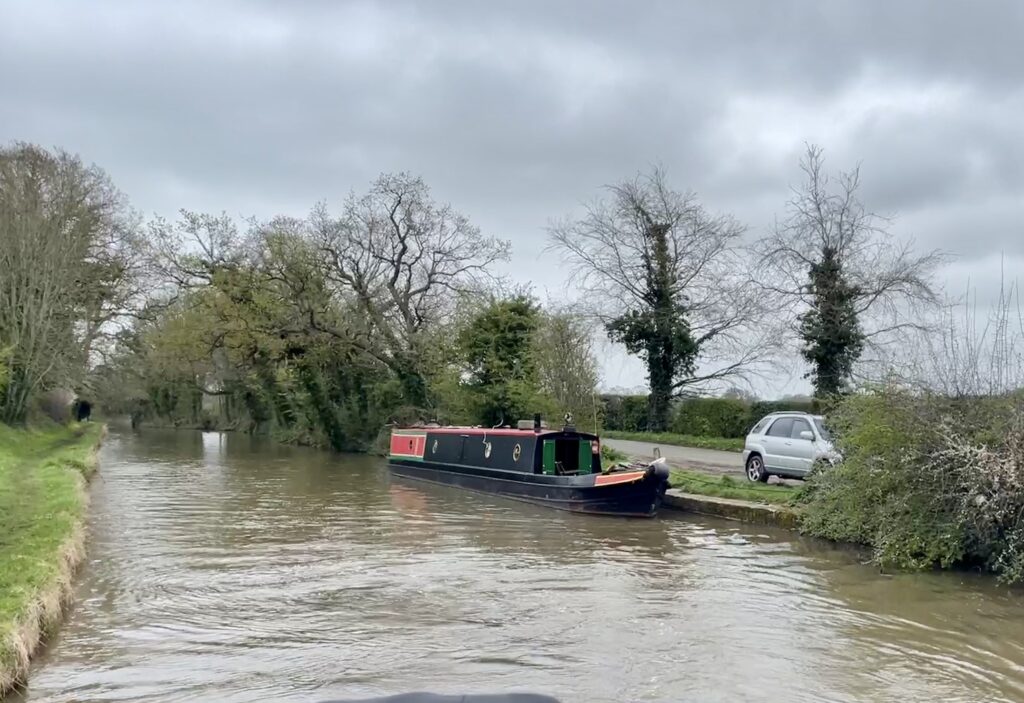 The first time we passed this way in 2020 we stopped here to remove our side fenders, panicking that we would get stuck on the narrow Croxton Aqueduct
I think I've said before that Middlewich surprised me because it's quite a major canal junction but a small town. It's an old settlement though. This visit I discovered it has a Roman fort, although when I went hunting it's the most underwhelming one I've ever seen with only the geophysics survey revealing what is beneath. An empty field doesn't warrant a photo! Roman Middlewich was called Salinae Cornoviorvm, named for the salt workings and for the local tribe.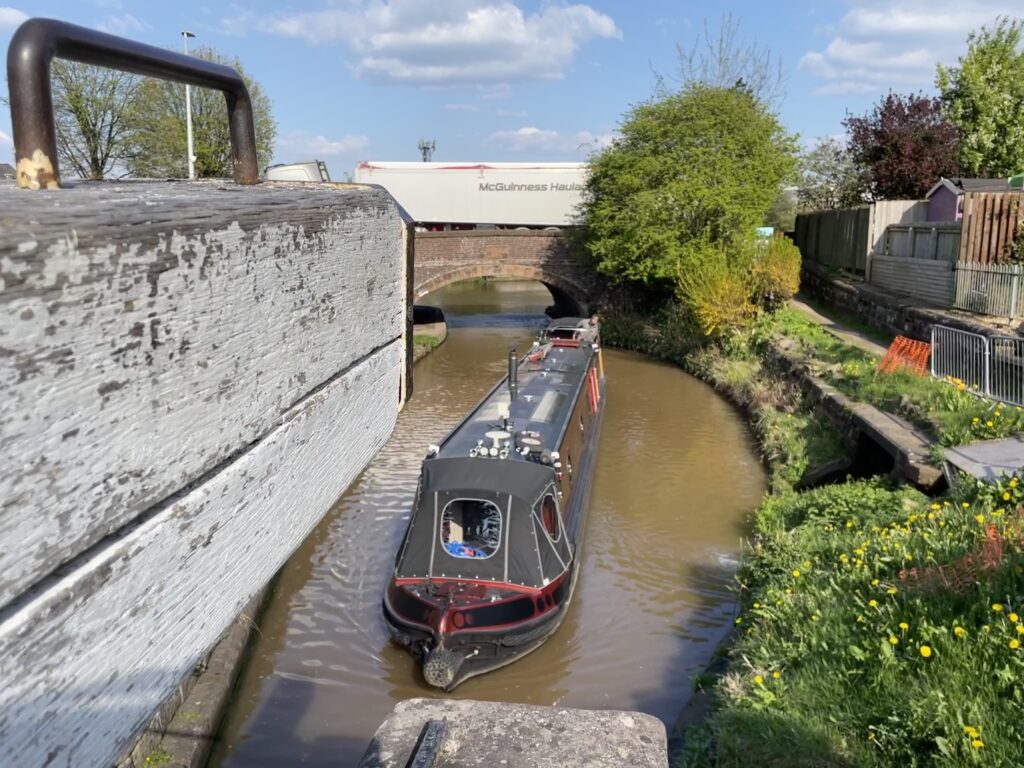 Cruising the shortest canal in the country and into Wardle Lock
Finally yesterday we got out of Middlewich and onto the Middlewich Branch of the Shropshire Union Canal which joins the Shroppie and the Trent and Mersey. It was extremely windy, so much so we were cruising down the canal diagonally some of the time, a move known as crabbing. Last night we moored up and for one night only linked up with our friends Trev and Jenny and the lovely Ralf who was so very pleased to see us. A good time was had by all I think, at least if my headache this morning is anything to go by, but I have no photos to remember it by. Perhaps that's just as well!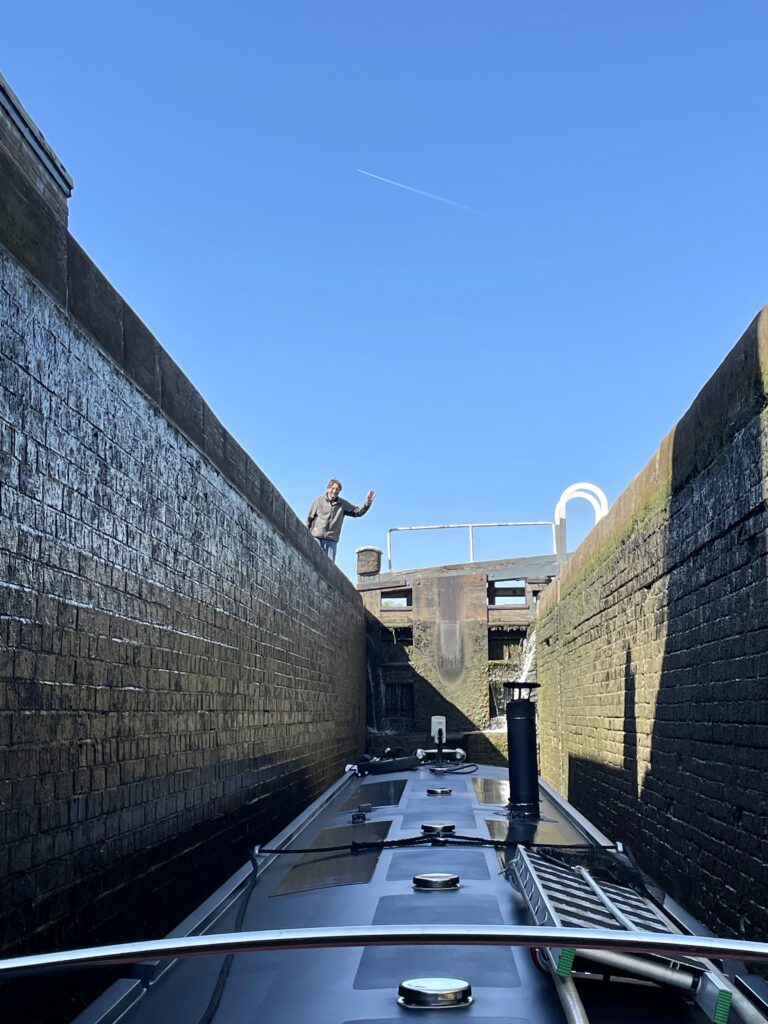 A lovely day to be in Minshull Lock
Yes, we are going to Bristol, but we didn't want to take the most direct route down the Trent and Mersey. We did that last year and we like a little variety. We intend going down the Shropshire Union, and cutting across on The Staffs and Worcester, a new canal to us.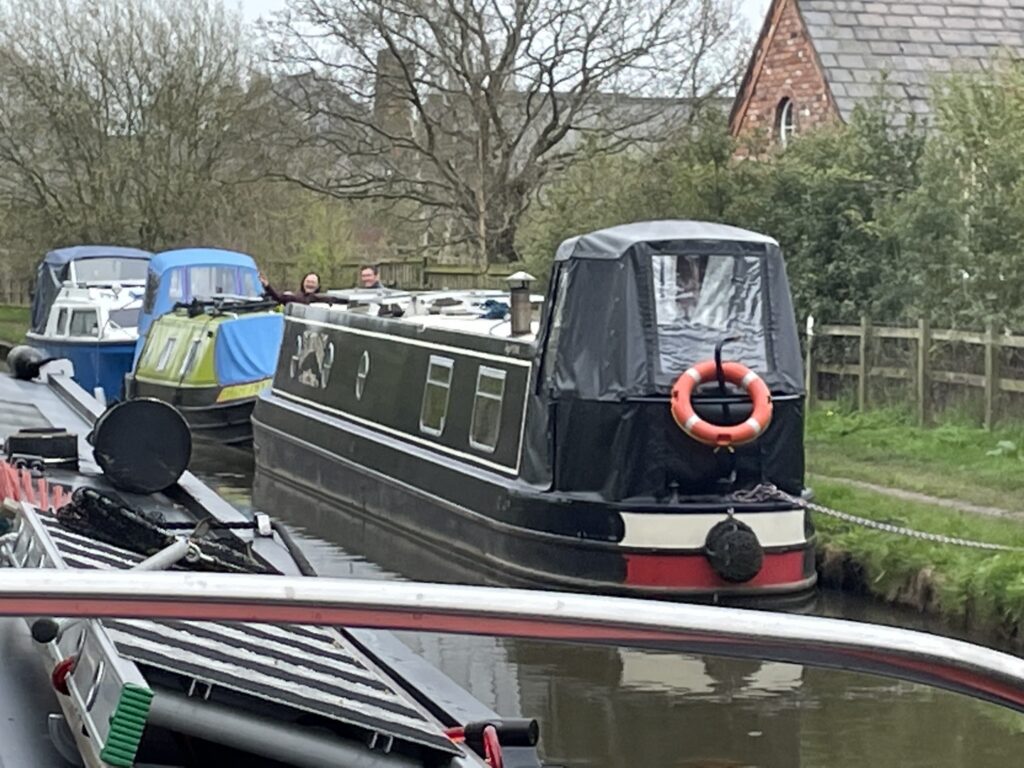 Meeting Tony and Gill on Golden Girl, just outside The Lion Salt Works