Last time I updated this blog in (ahem) October, we'd just left the River Weaver. Time for an update, at least to the end of the cruising season. And it's nice to reminisce about being out, about and free in these days of winter and Lockdown.
We retraced our steps, back up the Trent and Mersey Canal and on to the Bridgwater, cruised through some marvellous autumn scenery, enjoyed some lovely moorings and had another tasty dinner at the Swan with Two Nicks in Dunham Massey.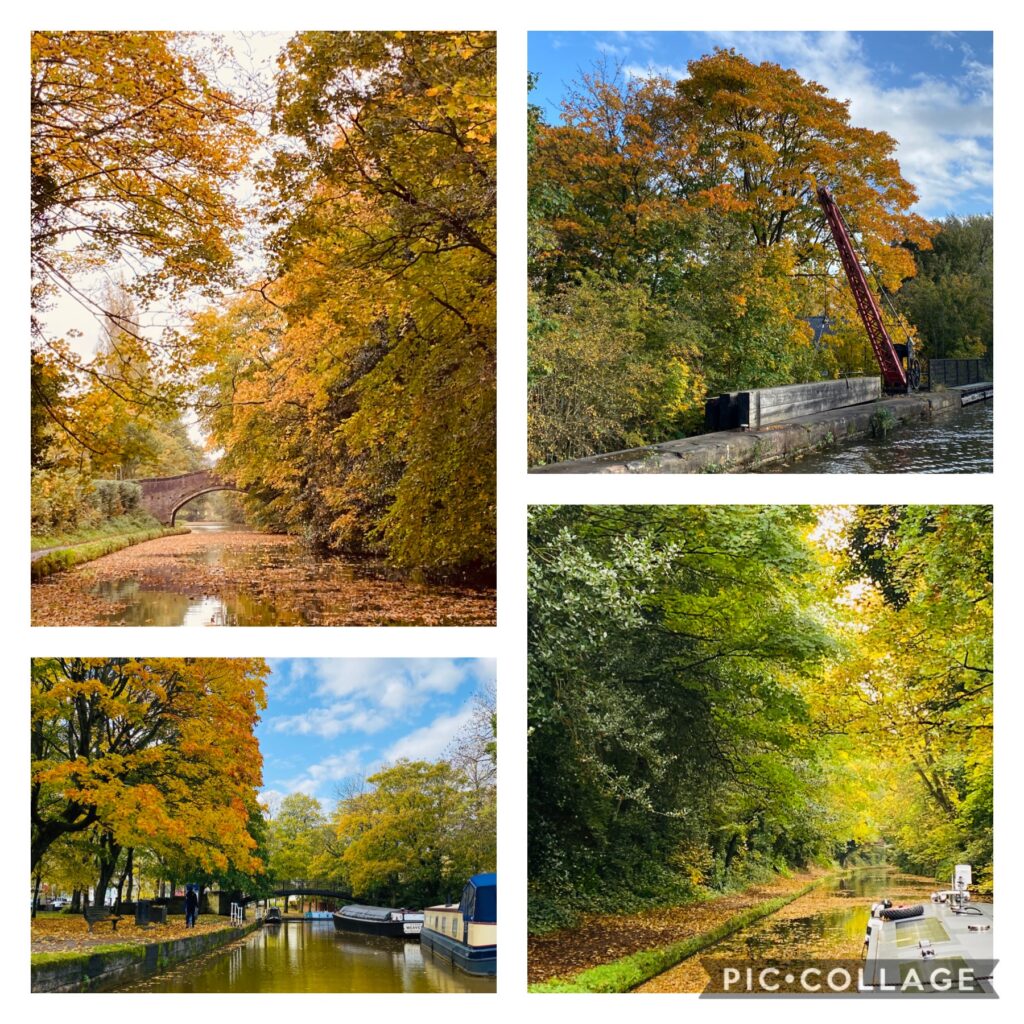 At Wigan Junction we waved Trev and Jenny off in the rain. They turned right to go up the Wigan Flight and we turned left for the Rufford Branch and our home mooring. We'd had a wonderful late summer and autumn, and made the most of our first cruising season, but there were rumblings about another nationwide lockdown. We knew if we weren't back in the marina before any lockdown started, we wouldn't be allowed back in until it was over. It was definitely time to go home.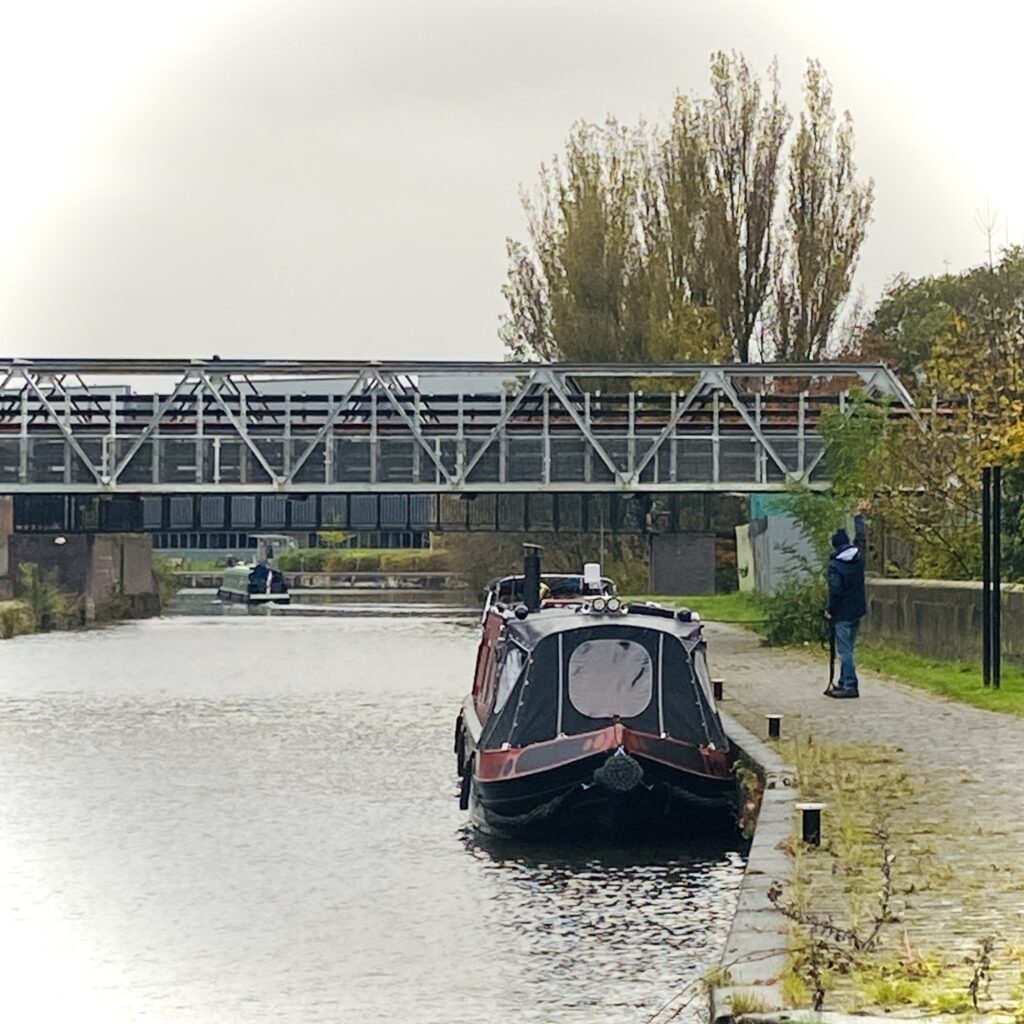 Back on home territory just past the deep lock at Appley Bridge, we hit a bit of a snag – pennywort. It's a floating weed which clumps together and since we'd been off the Leeds and Liverpool it had taken hold. We got a huge raft of it caught around and under the bow of the boat and we were trailing it like some sort of green wedding veil. We couldn't go forwards, and we couldn't reverse – we were stuck. Thanks to some very kind passers-by we managed to get a line tied to a tree on the bank and got ashore. Martyn called the CRT for help. Someone turned up and looked at it, but there wasn't really anything they could do. So we attacked the green carpet with our shovel, knife and boathook. Two hours later, tired, aching, with piles of weed hauled out and on the bank and covered in mud we'd got enough of it away from the front of the boat we could get going. I've worked out the way to tackle it is just head for the narrowest bit at full tilt – ramming speed in a narrowboat – and knock the Morse Control into neutral as you get to the weed, hoping the momentum is enough to carry the boat through and it won't clog the propellor, necessitating a trip down the weed hatch.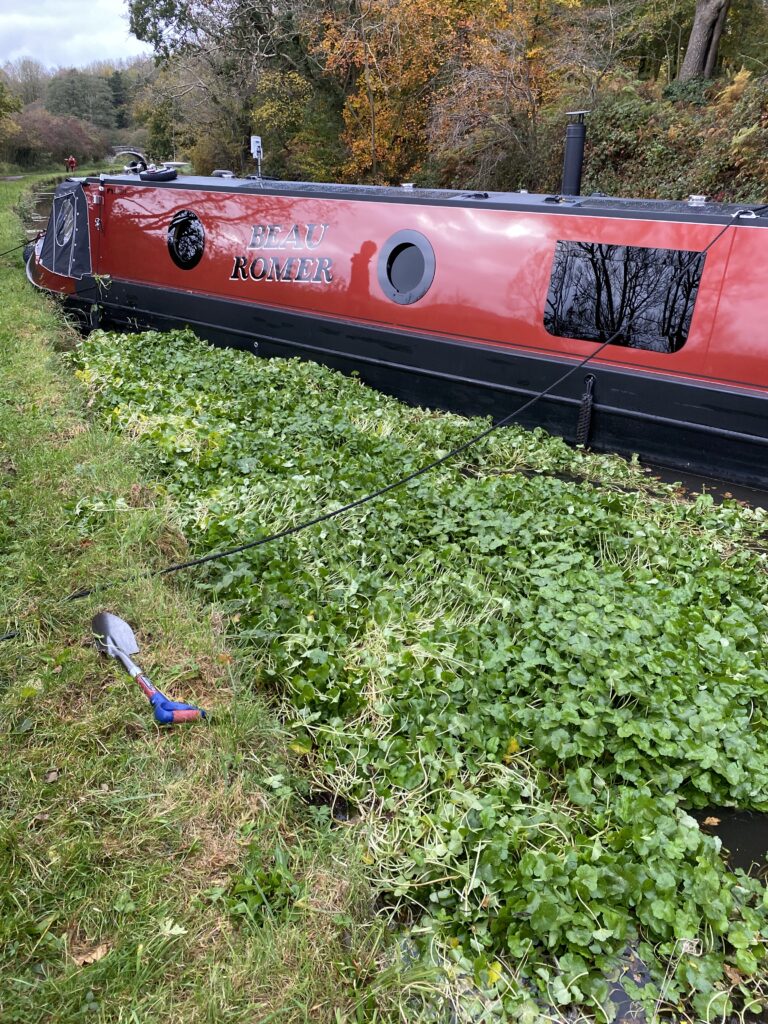 That delay cost us, and we couldn't get home the next day, so we moored exactly where we started on our first night in the face of a dreadful weather forecast. We returned to the marina in the pouring rain the next day, like a pair of drowned rats. Martyn, who didn't have the good sense to put on a pair of waterproof trousers, was literally wet to the skin and I'm not putting up a photo of that!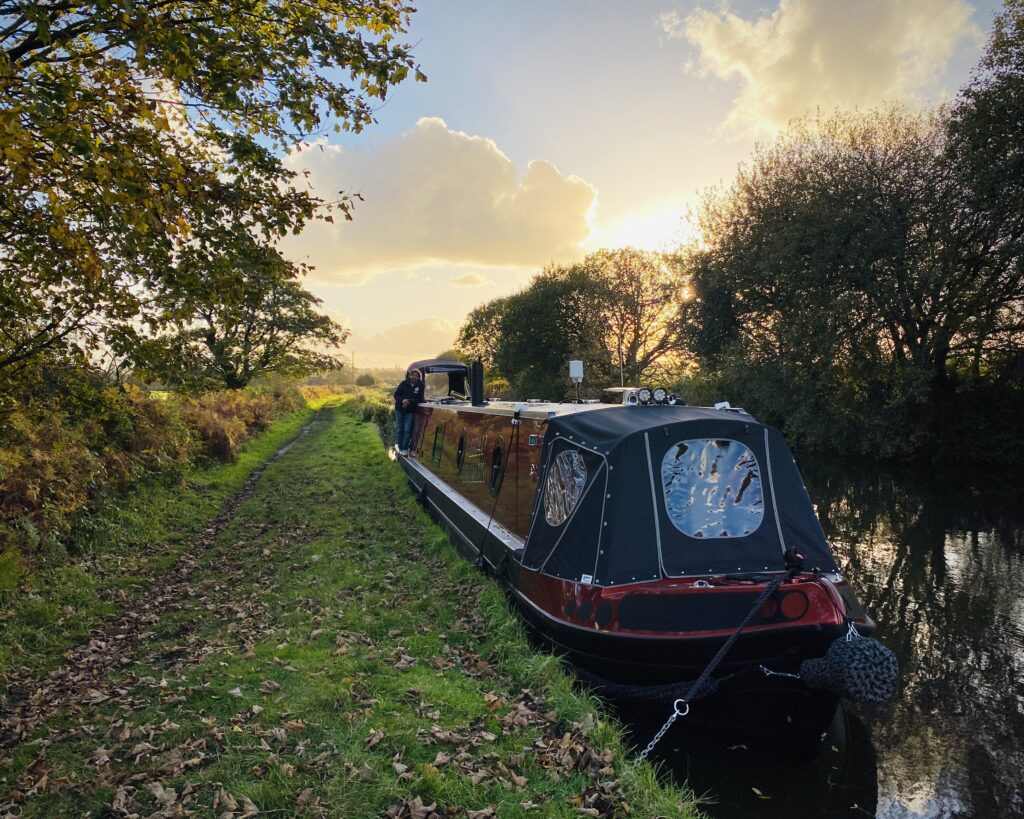 Our big cruise to Llangollen and back, according to my records, and making allowance for any arithmetical mistakes, was 303 miles 4.75 furlongs, and 102 locks. It took 164.7 engine hours to complete it.
Our totals for the year are 390 miles, 1.25 furlongs, and 144 locks. Not bad, considering we launched our boat 3 months later than planned due to Covid-19.
I'll write about what we've been up to since we got back next time.