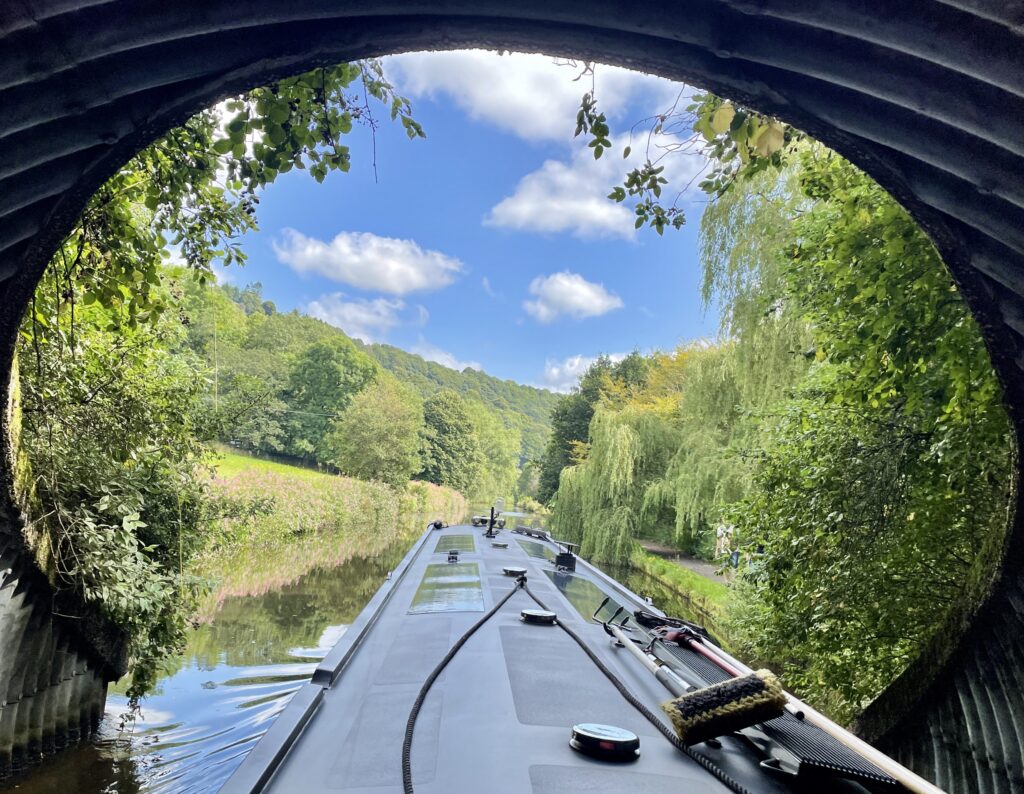 While we were in Hebden Bridge we had a visit from Penny and Andrew. It's lovely when we get friends on the boat, and we got to celebrate Andrew's birthday a couple of days early with a tasty pub lunch at the Stubbing Wharf.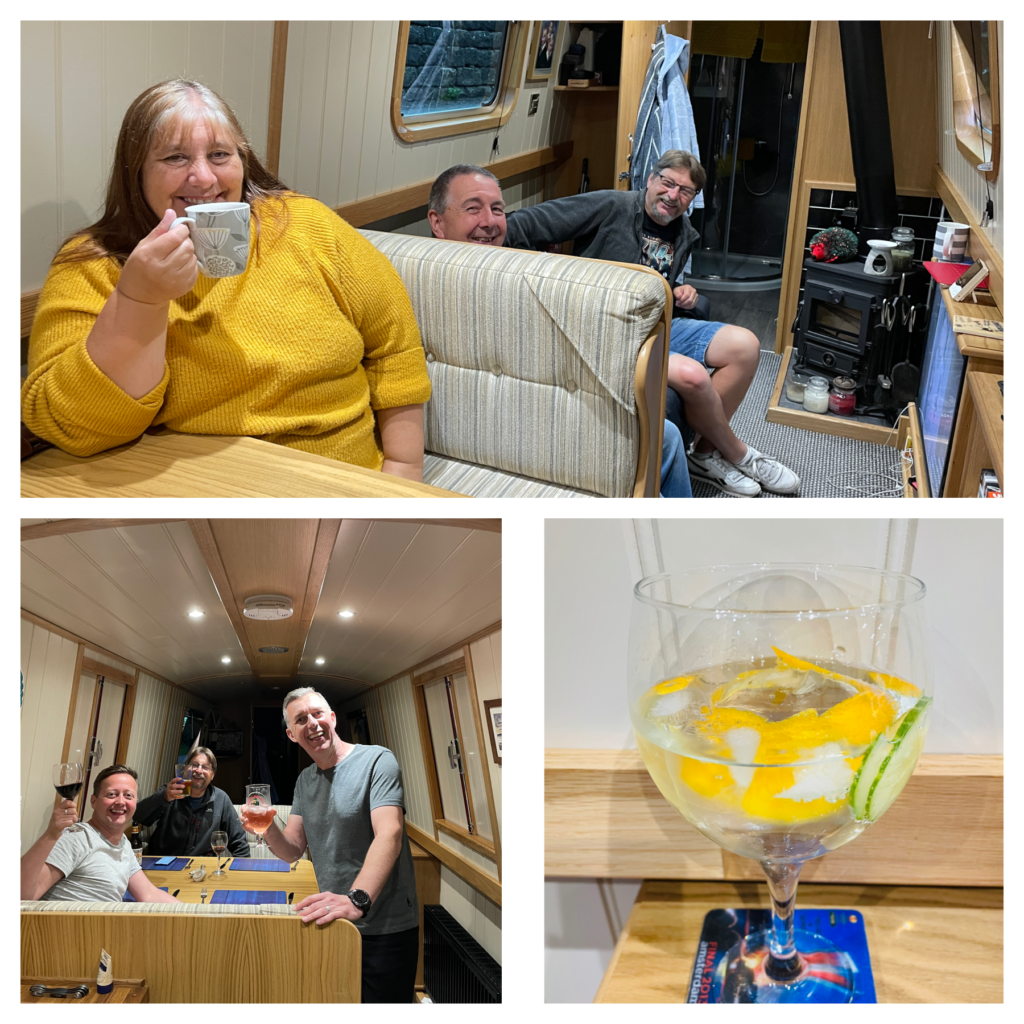 On the return from Hebden Bridge we moored for a couple of nights in Mytholmroyd (birthplace of Ted Hughes, and as dour as I imagine he was). It was cold and drizzly and we were chilled to the bone. We were having issues with our Eberspacher that fires the diesel central heating so there was only one thing for it; never mind it's August, we were going to have to light the fire. Cue a trip to the bow locker to fish out logs, coal and kindling. But why was our coal bucket full of water, and on closer inspection the contents of the locker were all swimming? We decided it must have been all those leaky locks and water cascading over the bow. Martyn mopped out two buckets of water and we think we need a portable bilge pump, mopping out is becoming too common.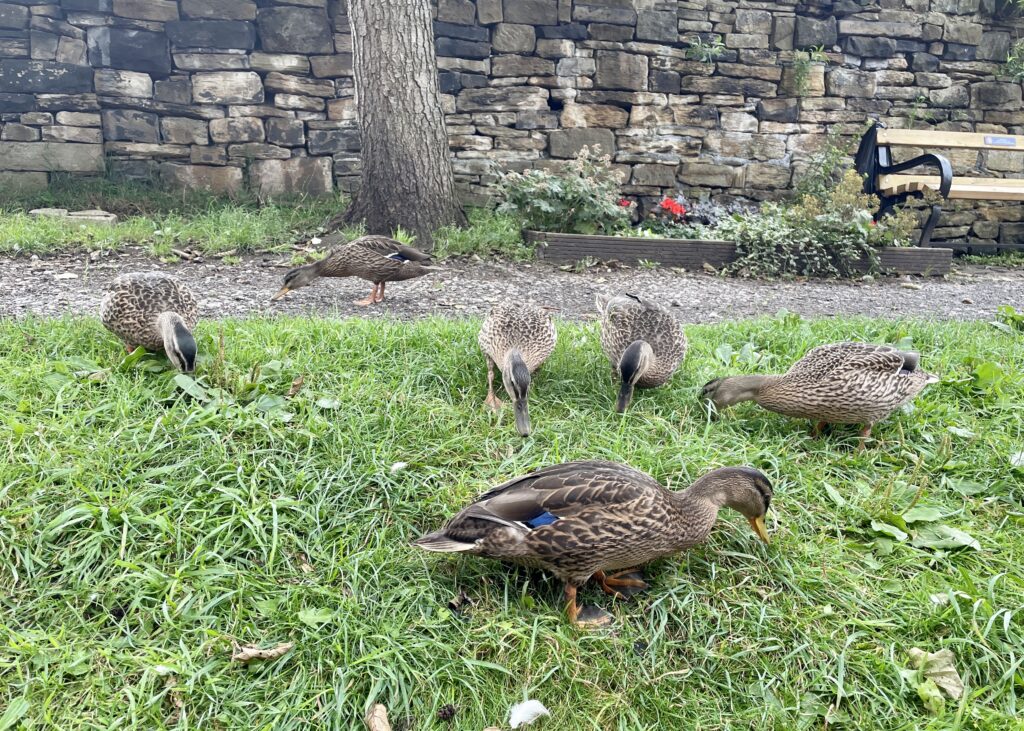 The next day Martyn was reloading the locker with everything we dried out. He missed his footing and fell in. I made him take a shower straight away, never mind there was no hot water. Then we heated some up, so he had a second hot one! He didn't do any damage, apart from a bit of minor bruising, and he remembered the advice to stand up.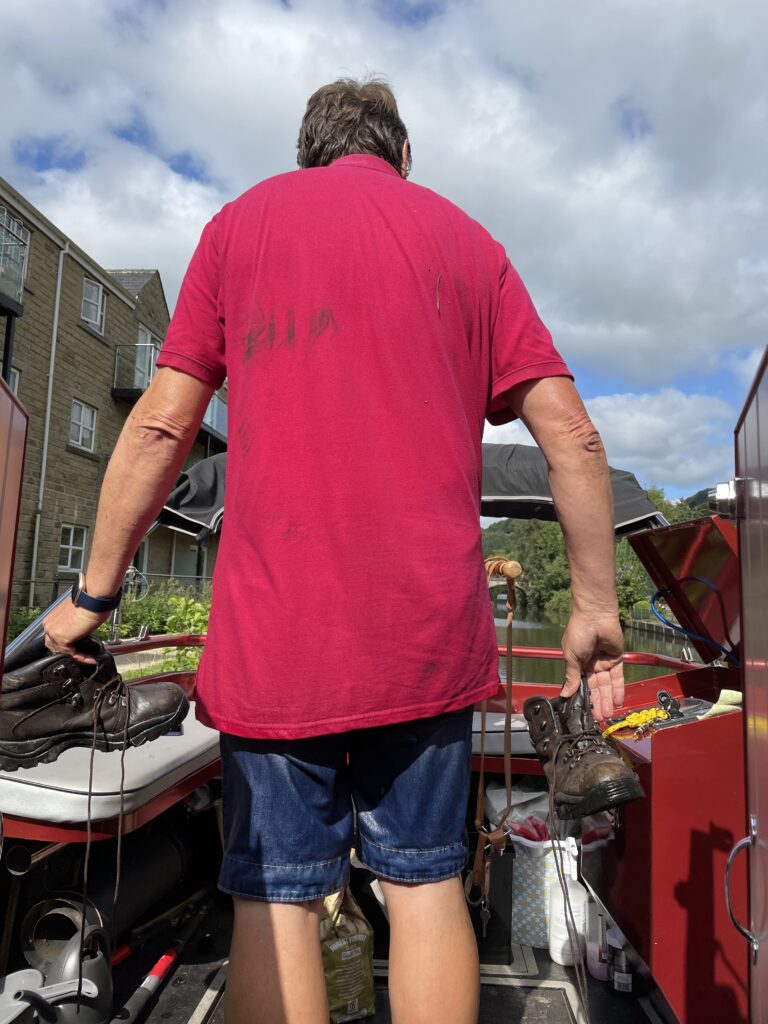 For a couple of reasons we've been going up and down the same stretch of the Calder and Hebble, getting to know it and its leaky locks quite well. It's grown on me, and I've discovered I like navigating waterways for the second and third time, it's good knowing what's coming.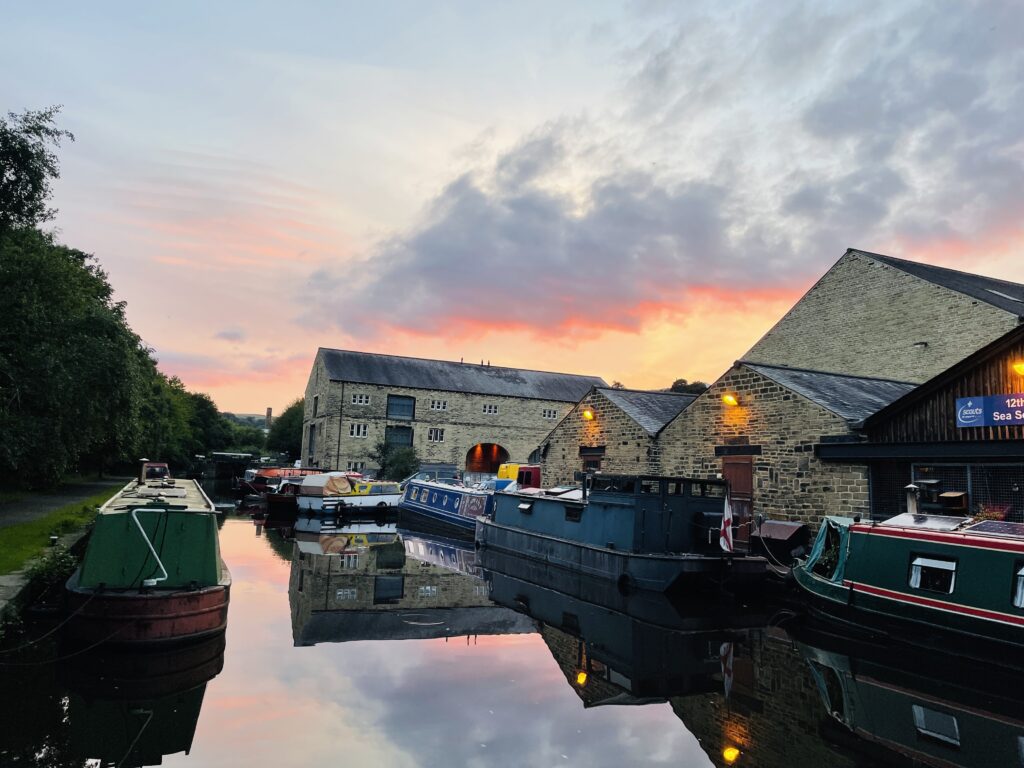 Eventually we pointed the boat up the Huddersfield Broad Canal. It's less than 4 miles long and only has 9 locks. They're short and squat like a giant bathtub. It's another tough canal. We got to the second lock, and I couldn't raise the tail paddles at all to empty it. It took all of Martyn's weight and strength to get one paddle to shift. After lock 4 we stopped for a bite of lunch and a breather. The boat behind us couldn't get the lock we'd just passed through to empty at all. We left them on the phone to the Canal and River Trust, and I think the canal ended up being closed for a day. We were lucky.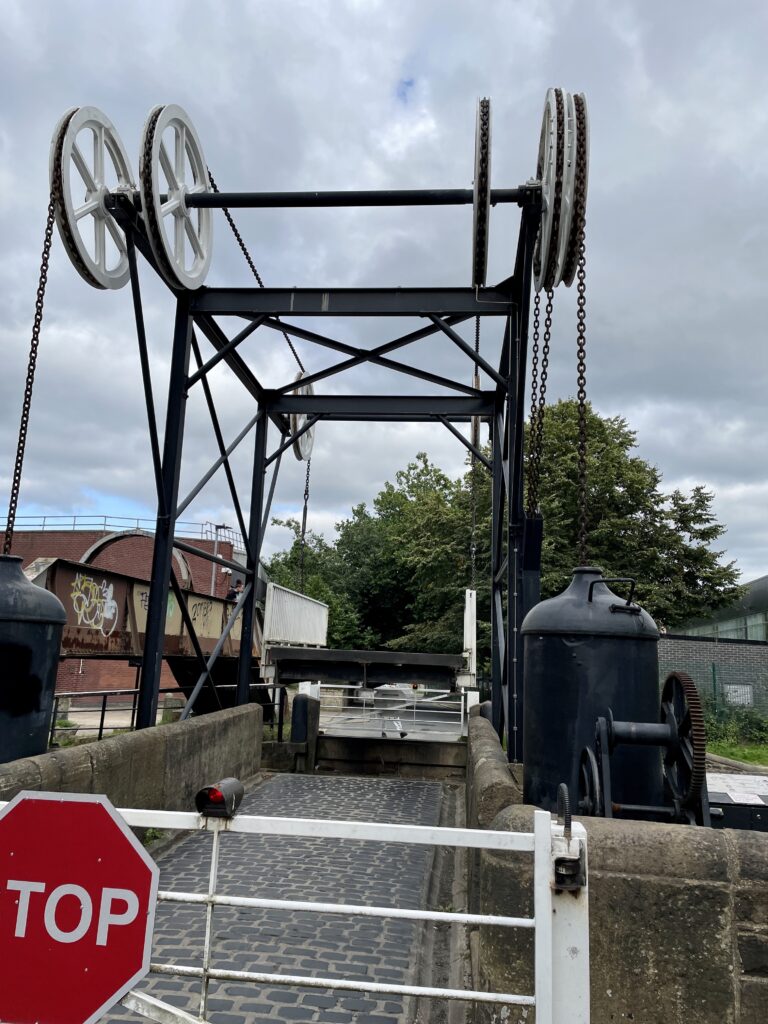 Cruising into Huddersfield there's a very unusual locomotive lift bridge. The whole deck of the road rises up with massive pulleys on a giant swing. It's electrically operated now but as you stand there with your finger on the button you can see that once upon a time you would have had to wind the whole thing up by hand. I wish I'd taken more photos, but the canal was so shallow Martyn was struggling to get Beau Romer away from the bank and floating. As I was holding up two cars, a cyclist and a Sainsbury's delivery van, I was more concerned about what was happening than taking photos. We delighted one family watching our exploits. The Dad said he'd lived in Huddersfield for 34 years, but had never seen the bridge raised.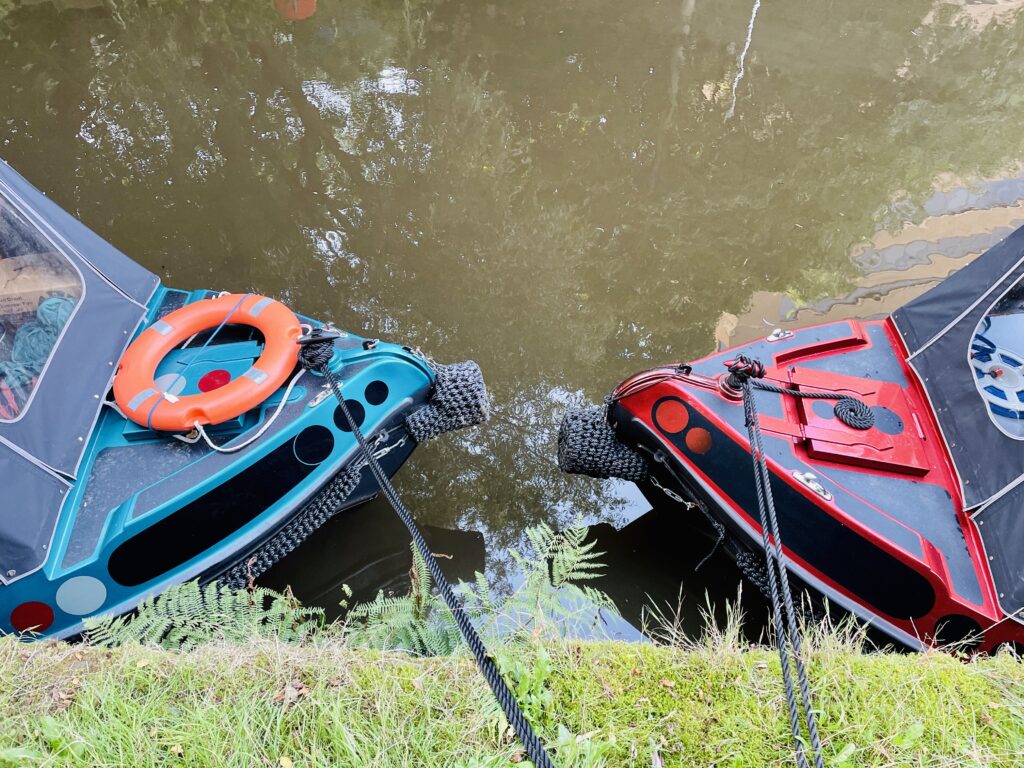 When we got to Huddersfield we met up with Paul and Anthony travelling in the opposite direction. That had been our plan for a long time, even though I kept getting cold feet about the route we'd be taking from here on. As we had to wait four days for a booked lock we enjoyed another day crewing with them.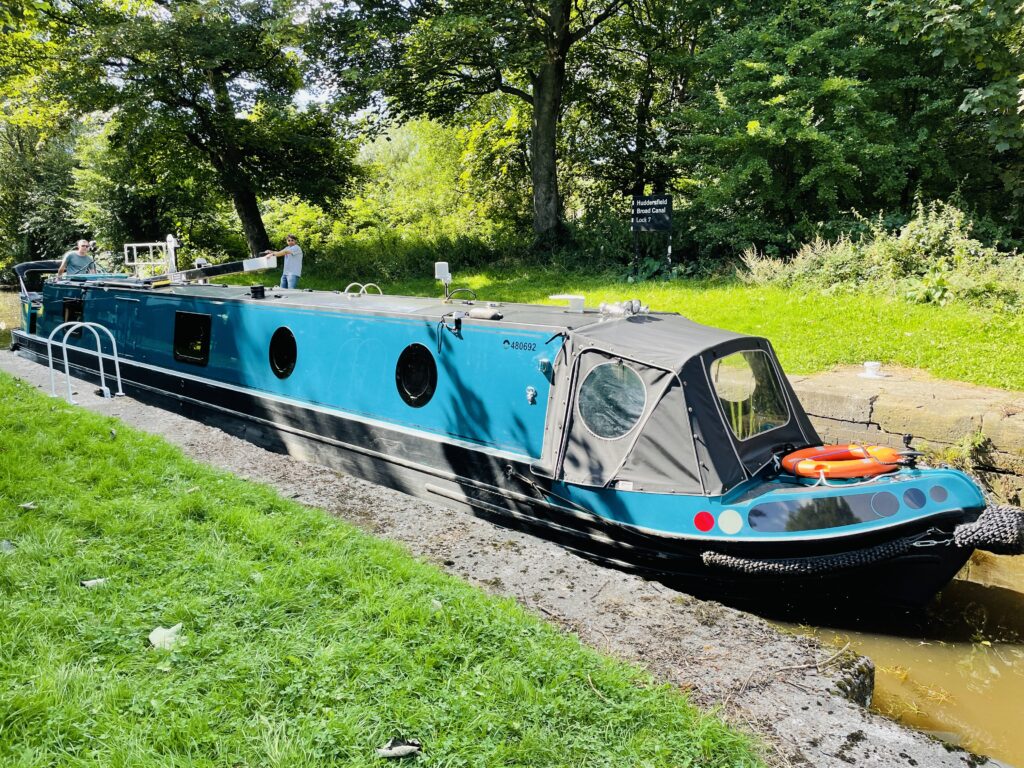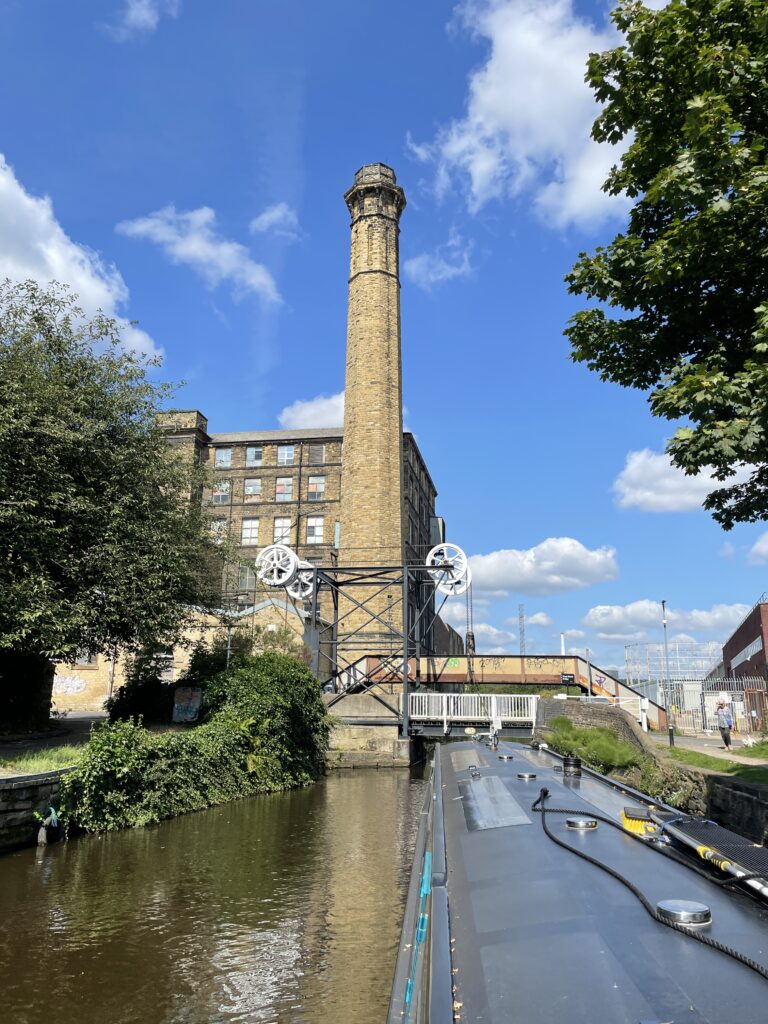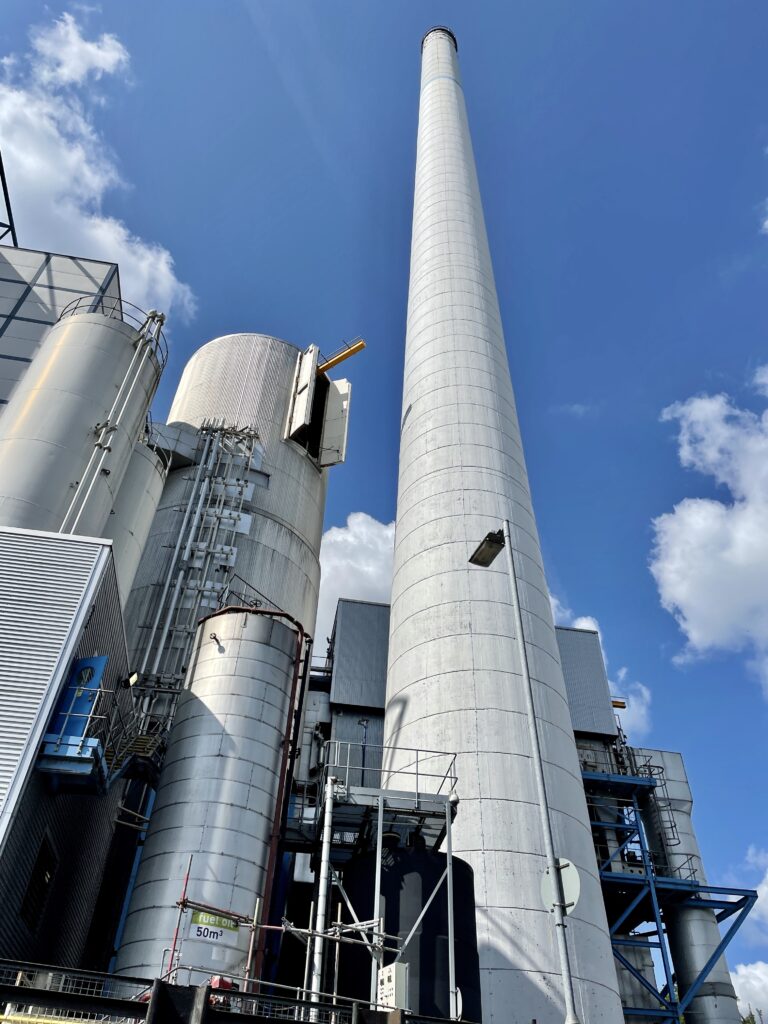 Anthony repaid the favour yesterday. We're on the Huddersfield Narrow now, After all the broad locks we've navigated, it's a bit of a shock to the system. Martyn's convinced the locks are even narrower than the ones on the Llangollen. What's more of a surprise is the way the start of the canal winds its way through very narrow tunnels and cuttings under Huddersfield. I'm very glad we had a crewmate who could tell us what to expect. You have to hand it to the canal builders. Some of their solutions were ingenious.