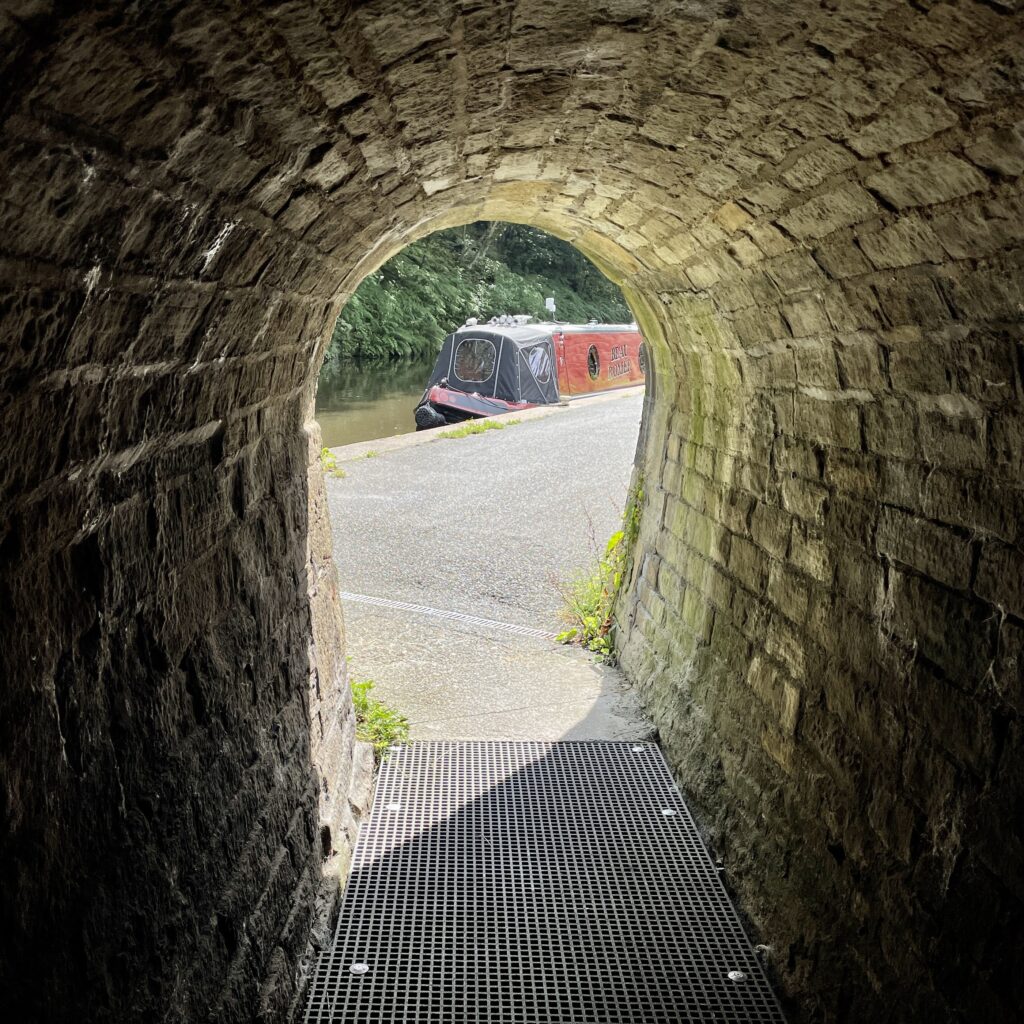 It's been quite a week.
Our first night's mooring was in Elland (as in Elland Road, Leeds United's home ground). I'm sorry to say we found it a sad little town, all hairdressers and takeaways, and boasting a church with the most melancholy cemetary ever. So many of the gravestones are from the mid 1800s, but they're all flat in the grass and most have become completely overgrown. In a few years there will be no indication the past residents of Elland were laid to rest there. Elland used to have an old fashioned sweet shop called Dobsons. It closed down last year, only leaving a factory temptingly perfuming the air with the smell of boiled sugar. To cap it all, the most assertive swan ever patrols the water outside the visitor mooring demanding food. As I was trying to put the covers up at the time and wasn't obliging, he was pecking my boot in disgust. Don't think we'll stop there again.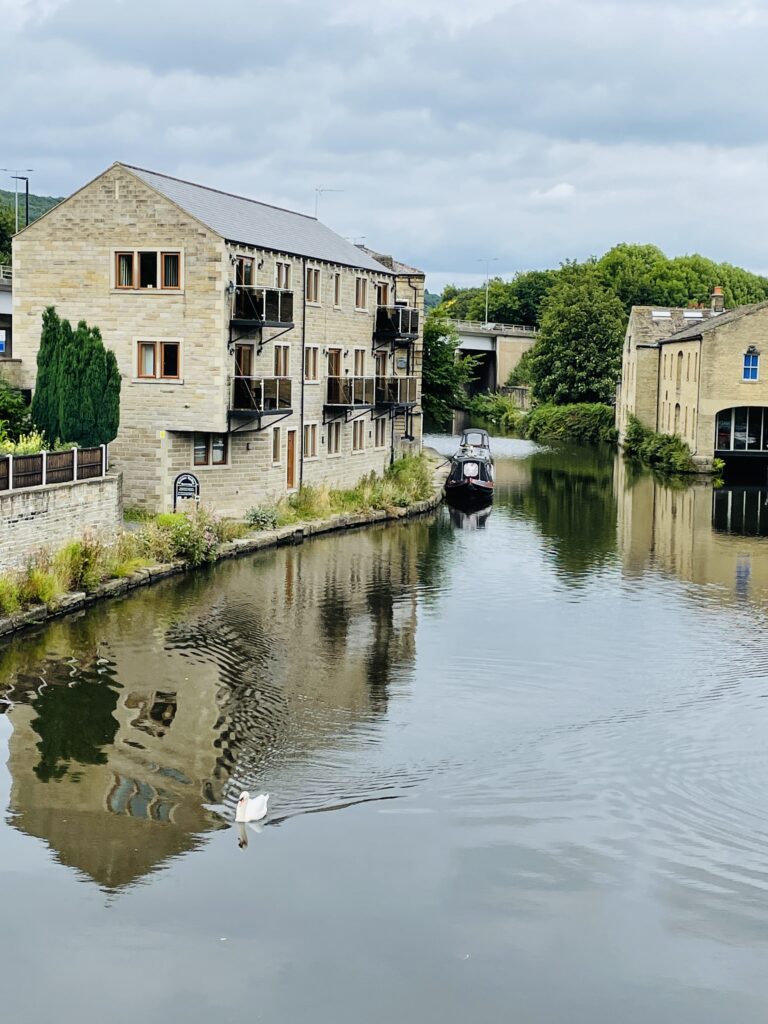 At Salterhebble we came across our first ever guillotine lock; a sinister-looking bit of kit. It's electronically operated and moves at the speed of a wounded snail, which somehow makes it look even more malevolent. See the ladder and gantry half way up the gate support? That's the footbridge across the lock. I'm glad it's Martyn's job to do the locks, mine to stay on the boat. Oh, and he managed to bonk himself on the head with the handspike there too. The fun never stops.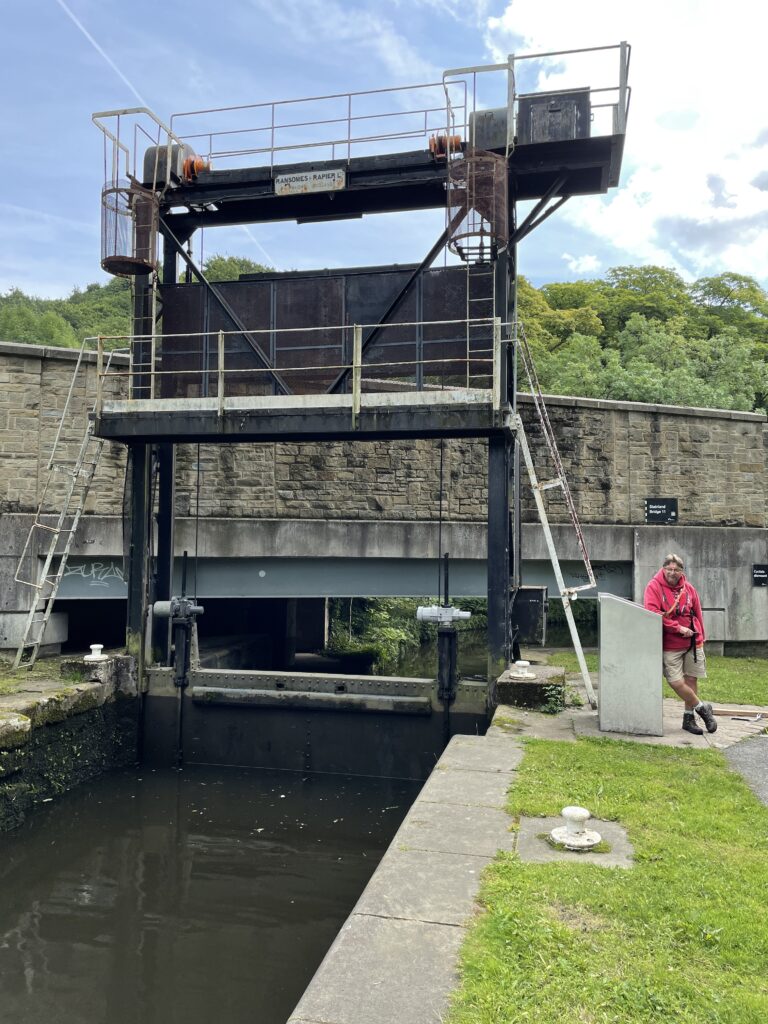 We took a little detour up the Salterhebble Arm, lured by the siren call of a McDonalds milkshake. The arm used to go to Halifax, but now terminates at an underpass under the very busy A629.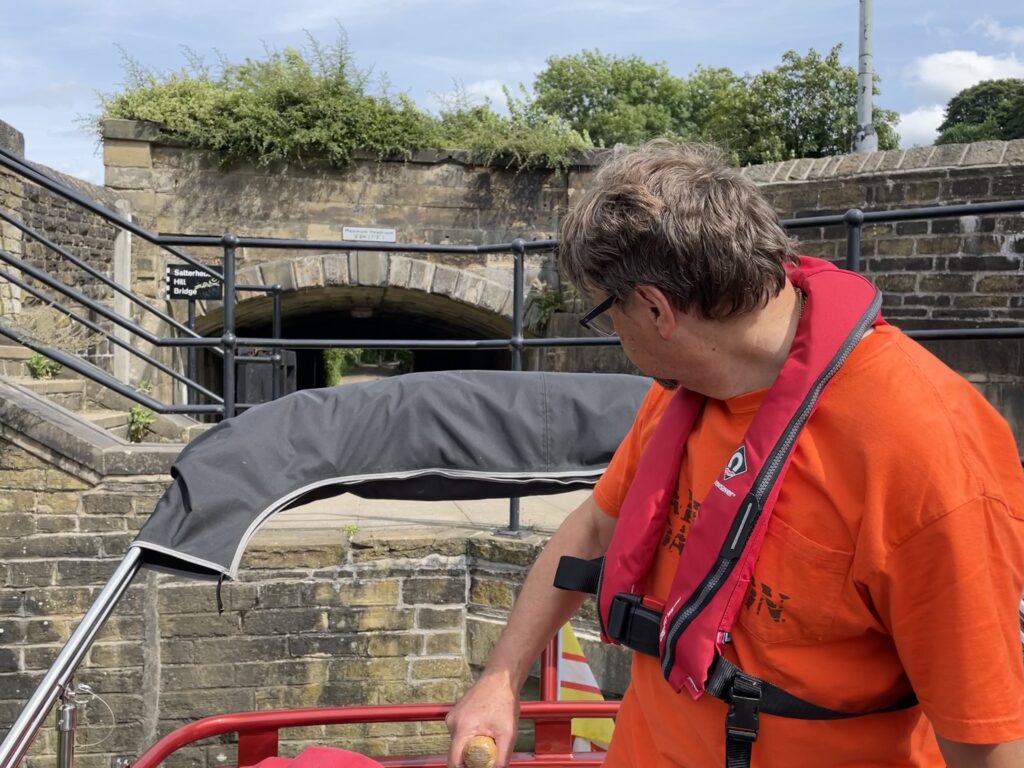 For a few days we moored in Sowerby Bridge at the junction of the Calder and Hebble and the Rochdale Canal. It's a nice town with everything we need, but I did wonder why the CRT have concreted over the mooring rings on the visitor moorings and tarmaced the towpath so you can't hammer in a pin. It doesn't seem very boater-friendly.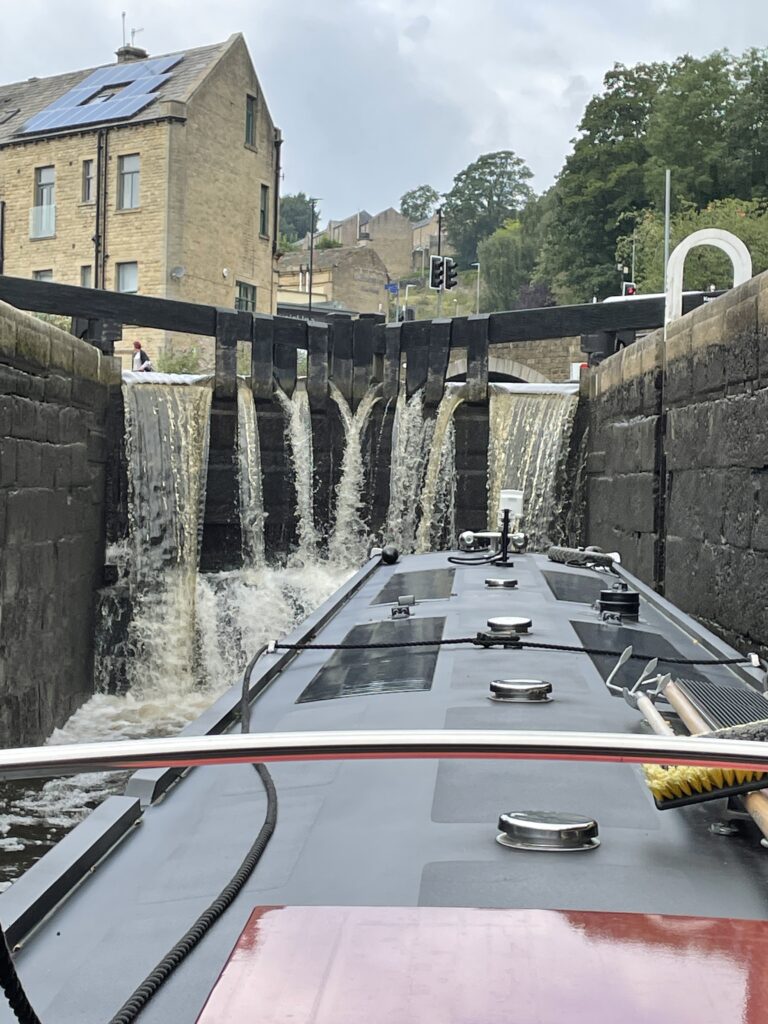 While we were in Sowerby Bridge, we had a day off – or rather a busman's holiday. On Sunday morning we were collected from the boat and driven to Marsden on the Huddersfield Narrow Canal. We'd volunteered to help our friends Paul and Anthony move their boat Morning Star down some of the 43 locks to Huddersfield. We had a fabulous day, it was lovely to have a good catch up. They kept us fed and watered and we enjoyed a curry and rather a lot of wine before Paul took us home again (and it was past midnight!) If you don't know about Paul and Anthony's YouTube channel Narrowboat Life Unlocked, check it out and enjoy.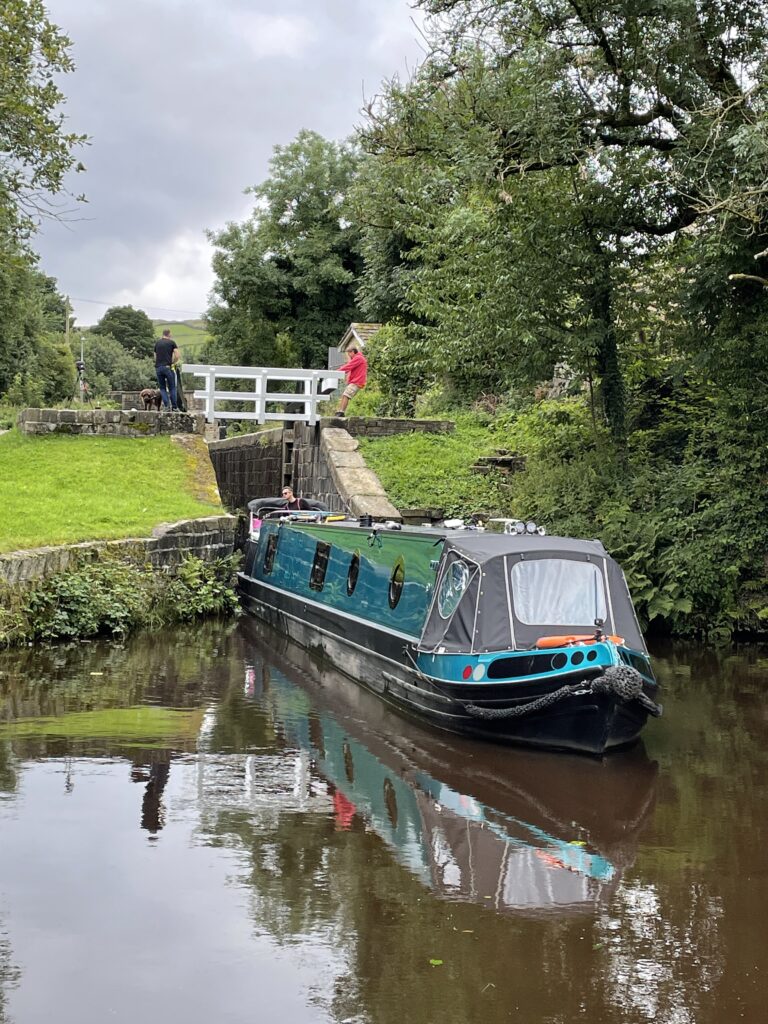 After that we left Sowerby Bridge for Hebden Bridge. There was just one obstacle in our way; Tuel Lane Lock, the deepest in the country with a rise of 19'8.5" or 6 metres. I really wasn't looking forward to it, but as it turns out the lock keepers made the whole thing an absolute breeze. We had a rope around a cable at the stern but in all honesty we didn't need it. Even though the water roiled and boiled as it flooded in, we hardly moved on the boat.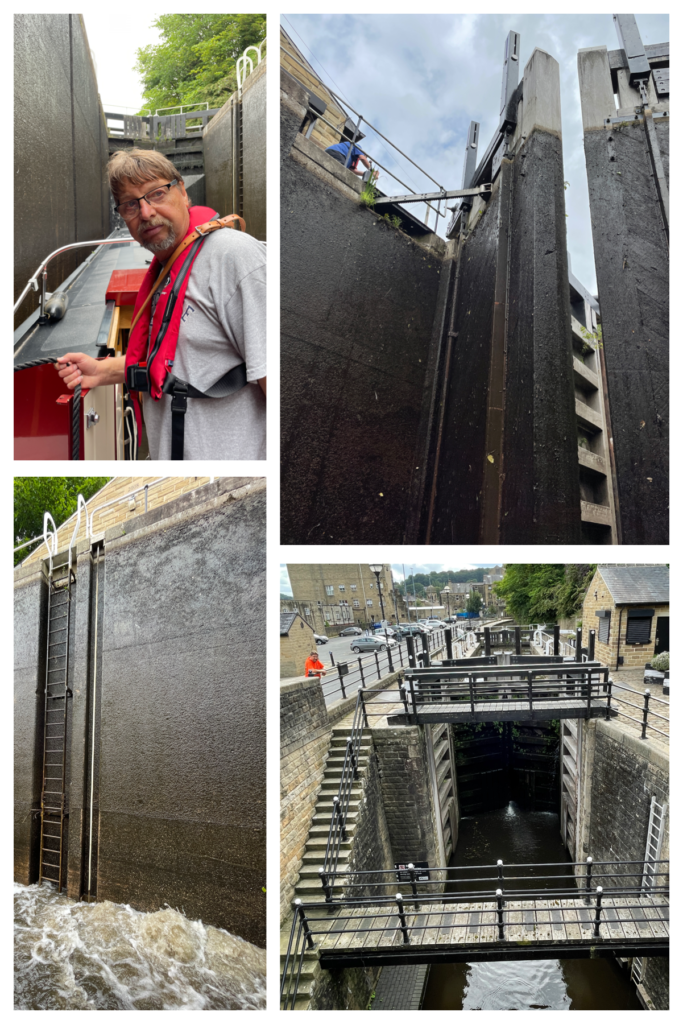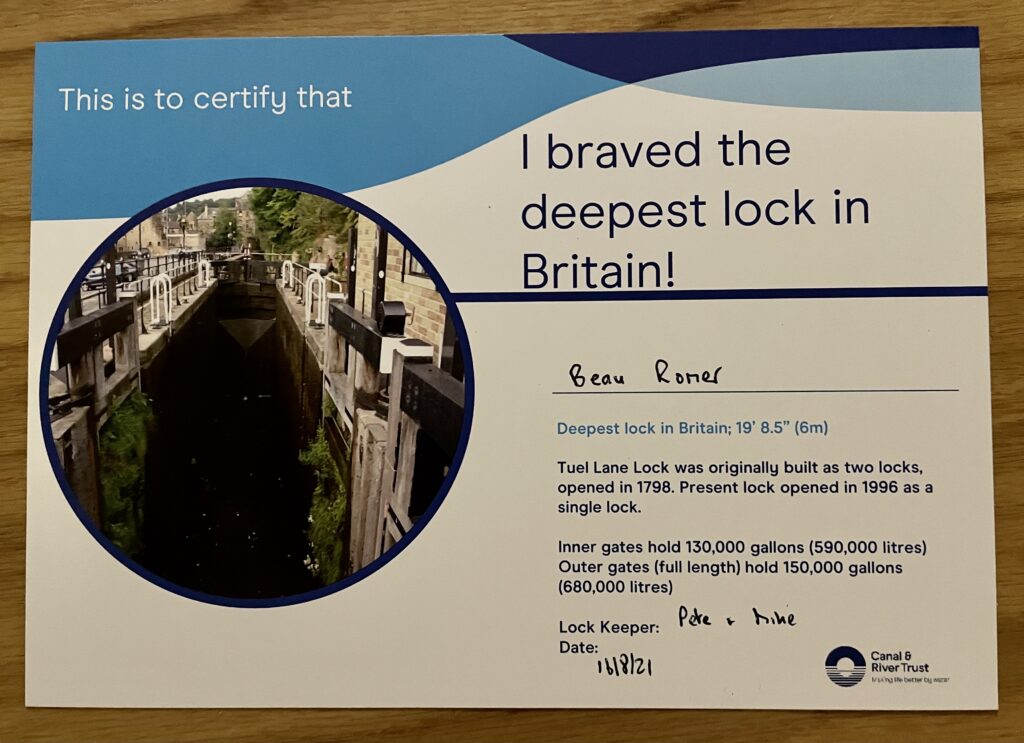 We've come as far as we can go in this direction now. We're outside the Stubbing Wharf pub in Hebden Bridge. We'd rather like to go a little further over the Pennines on the Rochdale, but we can't. Lock 13 is dewatered and undergoing repair, so now we have to turn around and go back the way we came.