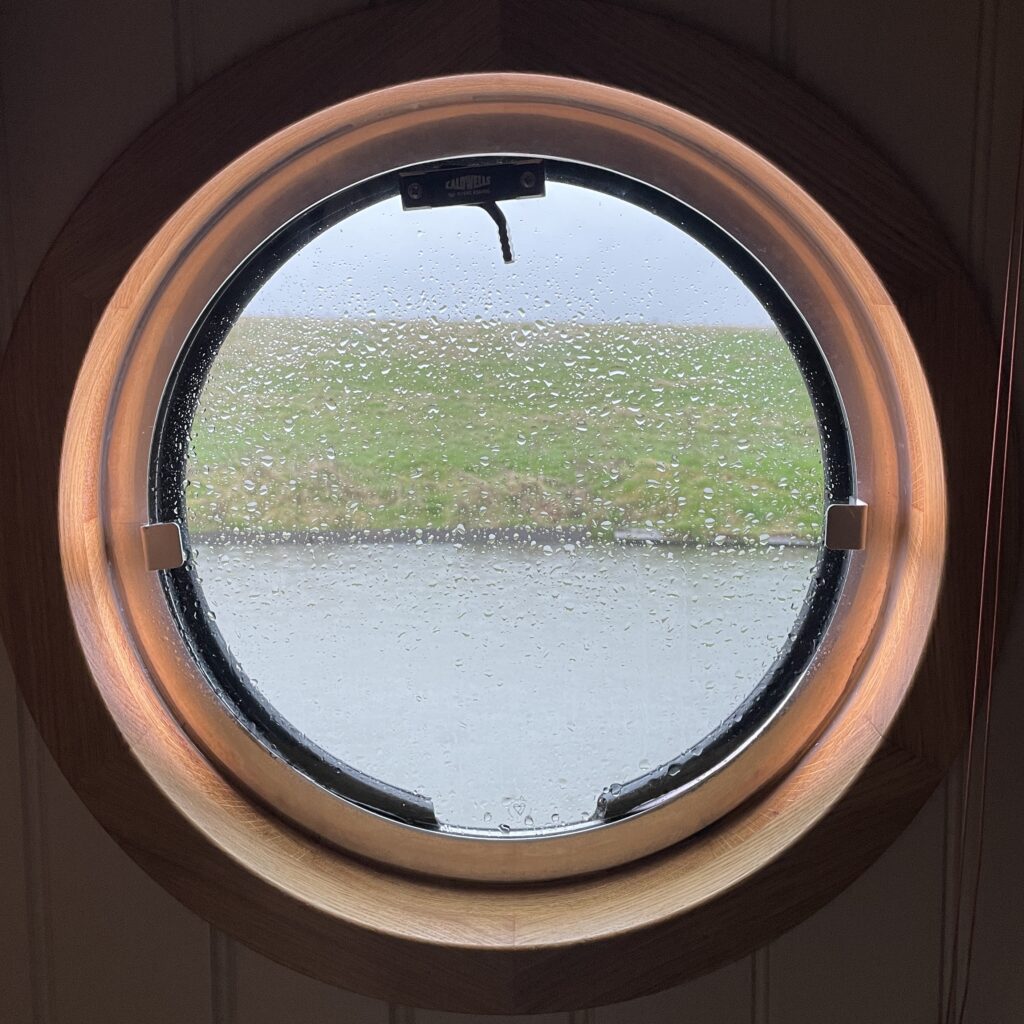 The washing machine is fixed. Andrew came to help with the heavy lifting, but Martyn couldn't get the pump off, and then he dropped the plate that held the door in place into the bowels of the machine and took a chunk out of the lino for good measure. I don't hold any of this against him, you can't blame a man for trying. In the end, after phoning two companies who wouldn't entertain coming out to fix an appliance on a boat ("We only do domestic". So what is this then? A steelworks, or something similarly industrial?) a terribly nice man called Wayne agreed to come and fix it. Wayne was a real find. He loves boats and I hope one day he moves up from his properly licenced kayak to the narrowboat he would so obviously really love to own. He watches all the YouTubers and has even been to Crick, Wayne really deserves a boat. He got the pump off (apparently Beko machines are a real doozy to work on), removed the three colour catchers that were causing the problem, rehung the door and left everything perfectly working after staying for a cup of coffee and a chat and relieving us of a surprisingly modest sum of money for his trouble. So we can have clean clothes again – when it stops raining.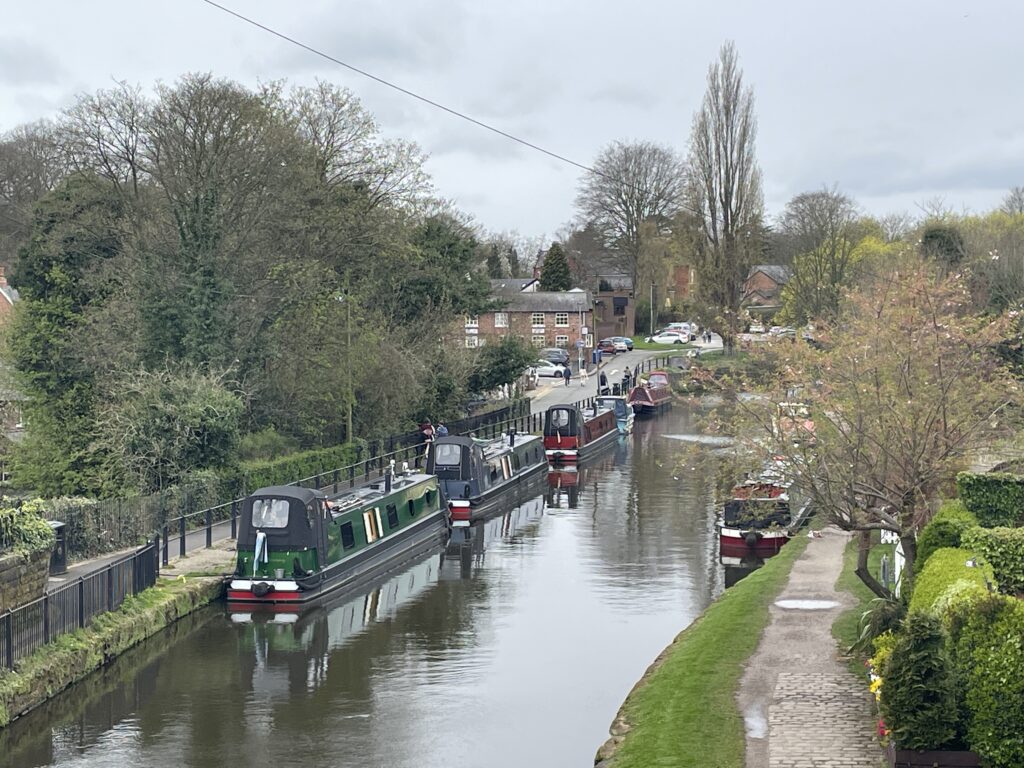 While we were in Lymm waiting for Wayne to turn up we enjoyed a very pleasant evening with Gary and Sheila and Andrew and Penny in The Brewery Tap. We really don't go to many pubs when we're travelling, but the Brewery Tap has become a real favourite after Andrew and Martyn stumbled into it last year when we were delayed in Lymm when Poppy the cat went missing.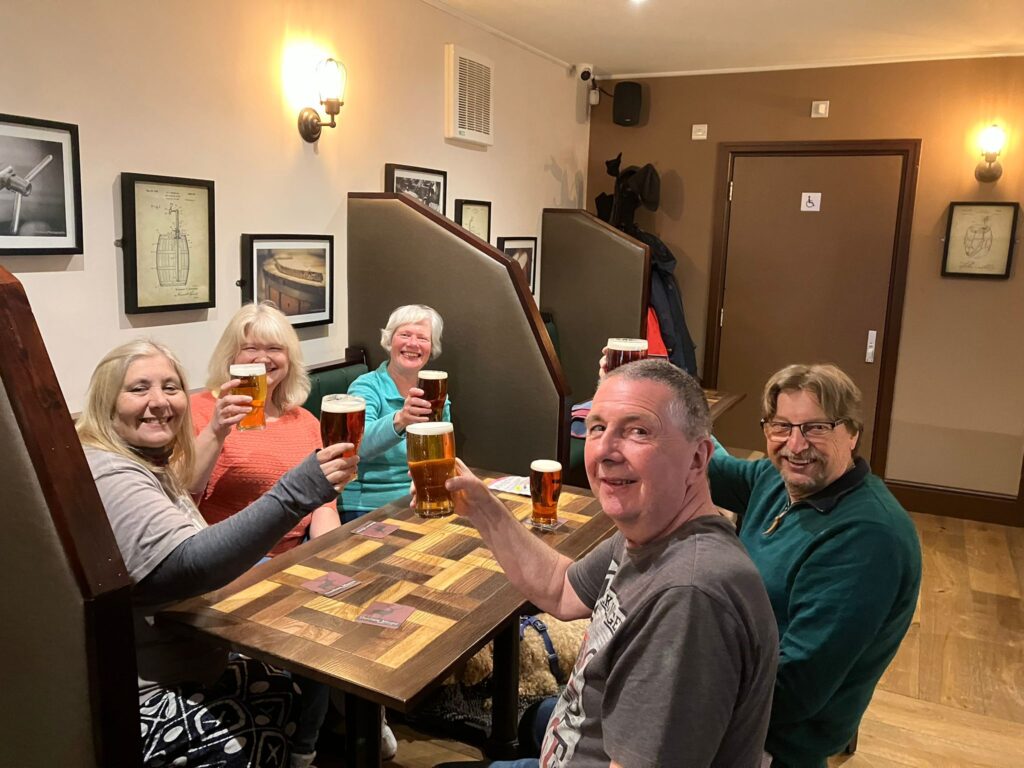 Martyn and I went exploring and had a lovely walk around Lymm Dam. We appreciated the wildlife coming to see us, but I wasn't so keen on the rat we saw investigating a litter bin!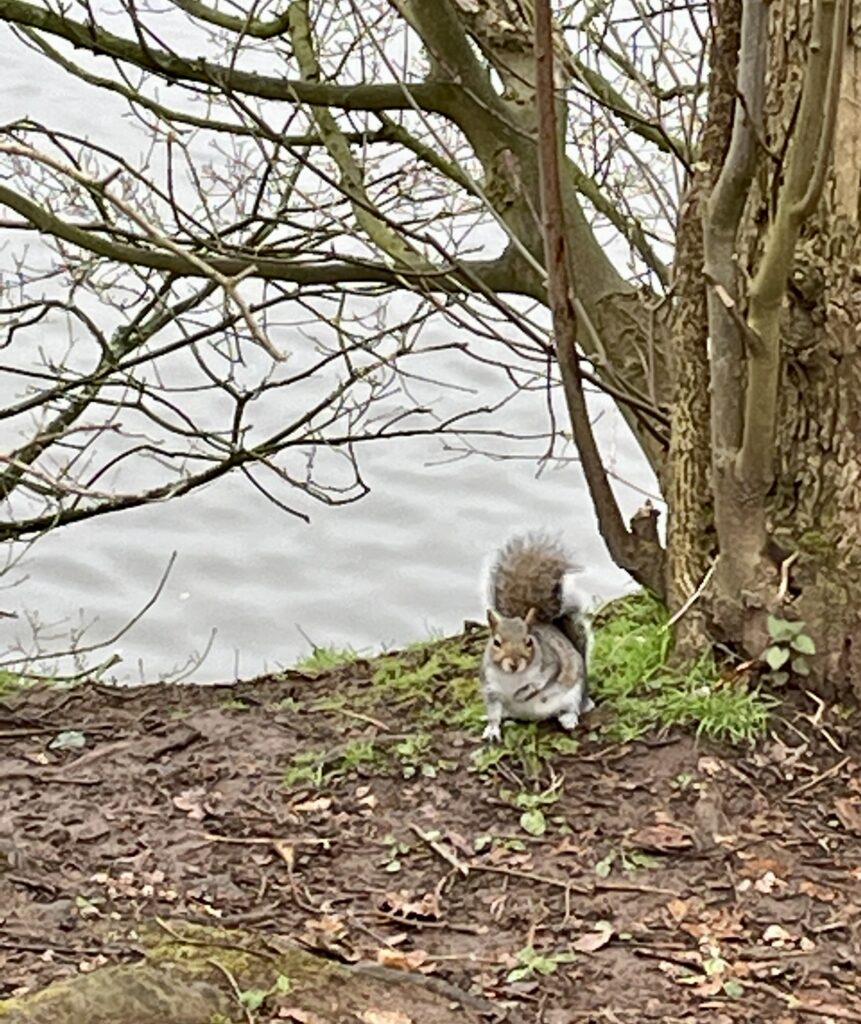 We are out much earlier in the year than has been possible before, so we aren't really in that much of a hurry yet. Good job, as the weather isn't being very kind to us. We had three days of high winds, and yesterday braved the breeze and moved on. We don't like boating when it's windy, as we effectively become a 57ft sail and rock around a bit We got as far as Daresbury. I always wonder boating through the Science and Technology Park what secret squirrel stuff goes on there, as it's bristling with "no mooring" and "private" signs and dominated by the 70ft tower housing the Nuclear Structure Facility (whatever that is) all feeling most unwelcoming. Daresbury does have a softer side though. It's the birthplace of Charles Dodgson, better known as Lewis Carroll, so without Daresbury there would be no Alice in Wonderland.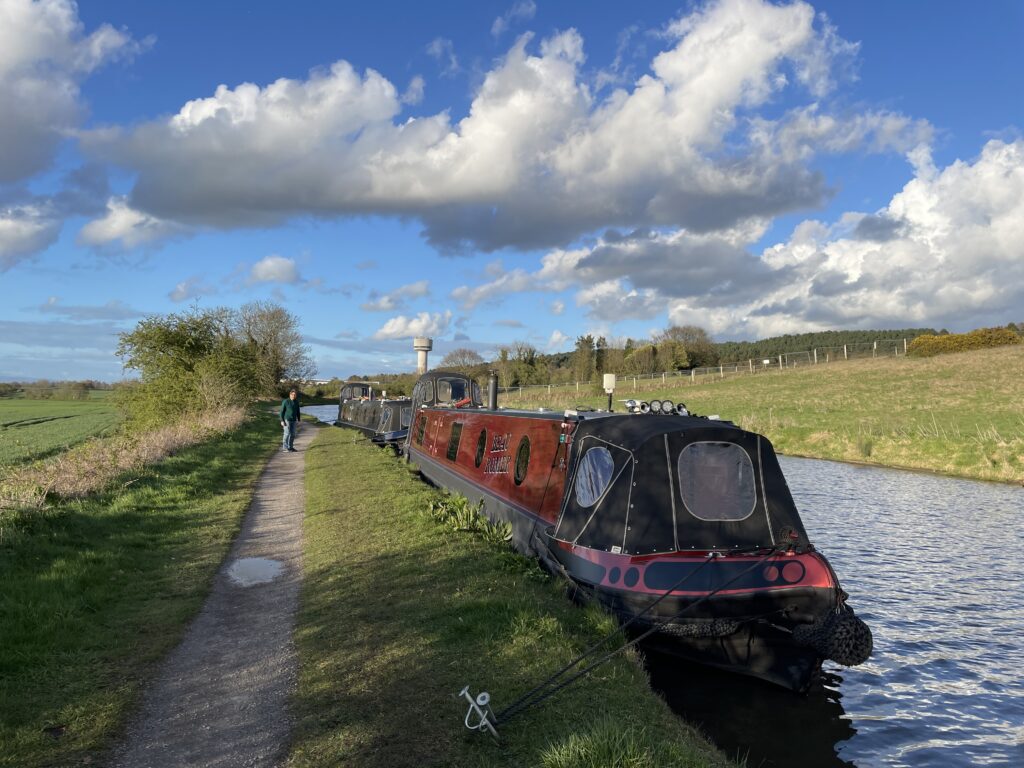 So far this trip we've come 51 miles, 1.5 furlongs, been through 15 locks and moved 6 bridges. No tunnels yet, they start tomorrow.