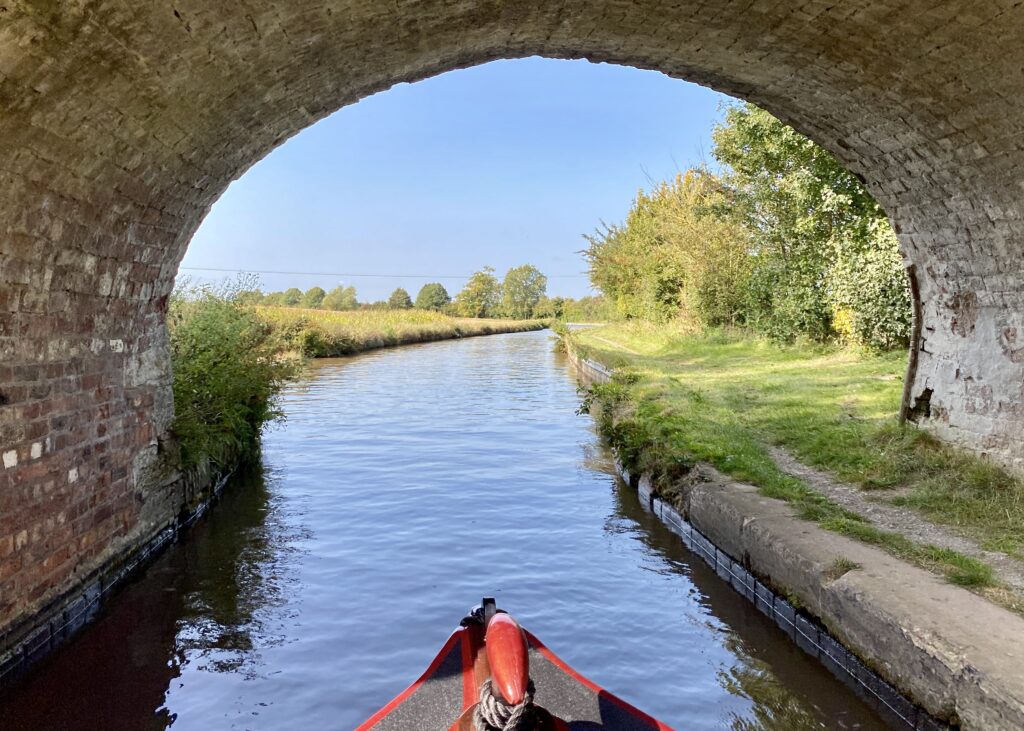 We're in Wales. Two days away from Llangollen basin by my reckoning. We haven't had a day off this week. The state of the world being what it is we don't want to risk not getting there because Wales goes into lockdown again, so we'll dawdle and stop to smell the roses on the homeward journey. That said, we don't do long days on the tiller. Yesterday we travelled a bare 4 miles and that's good enough.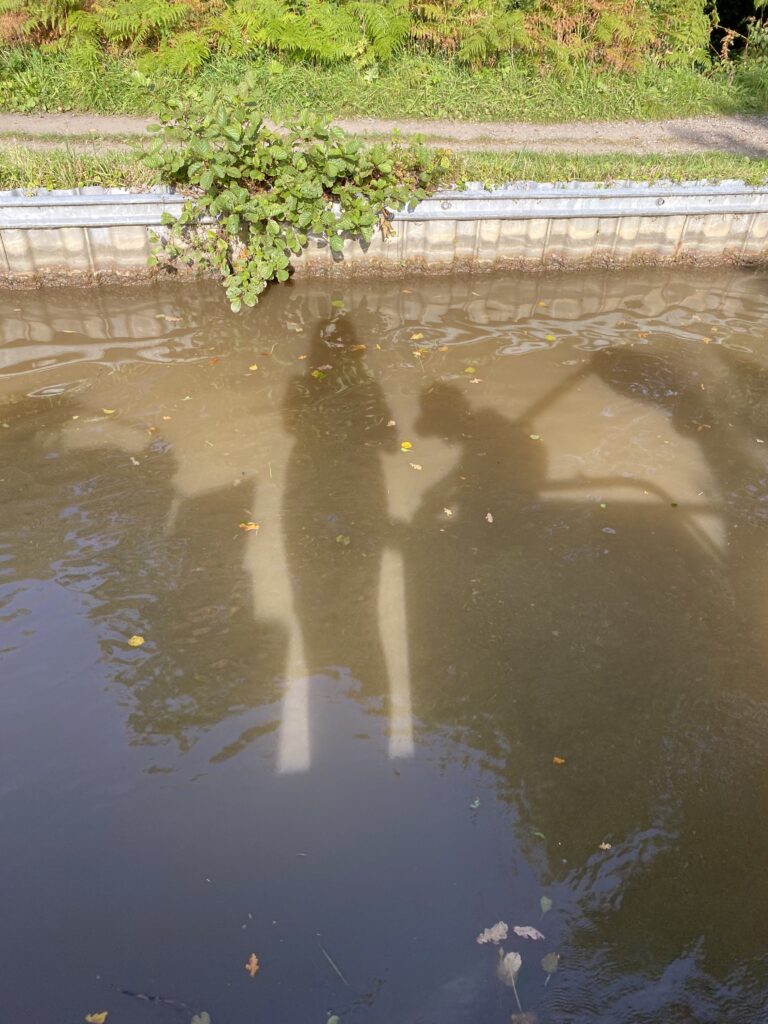 The Llangollen is unusual in canal terms. Narrowboating is shuffling down a muddy ditch in a tin bath. The Llangollen is more like a river, it has a flow. The canal draws its water from the River Dee and was built to feed the Shropshire Union Canal and the Hurleston Reservoir in Shropshire. Apparently 6,000,000 gallons of water a day flow out of the river and down the canal. We're pushing against it, which makes progress slower than usual, and the further we get towards the source, the more noticeable the flow is. It also doesn't help that we're in a 20-mile pound and water levels are low. Travelling in the other direction, especially with the narrow bridges, could be a bit of a white knuckle ride.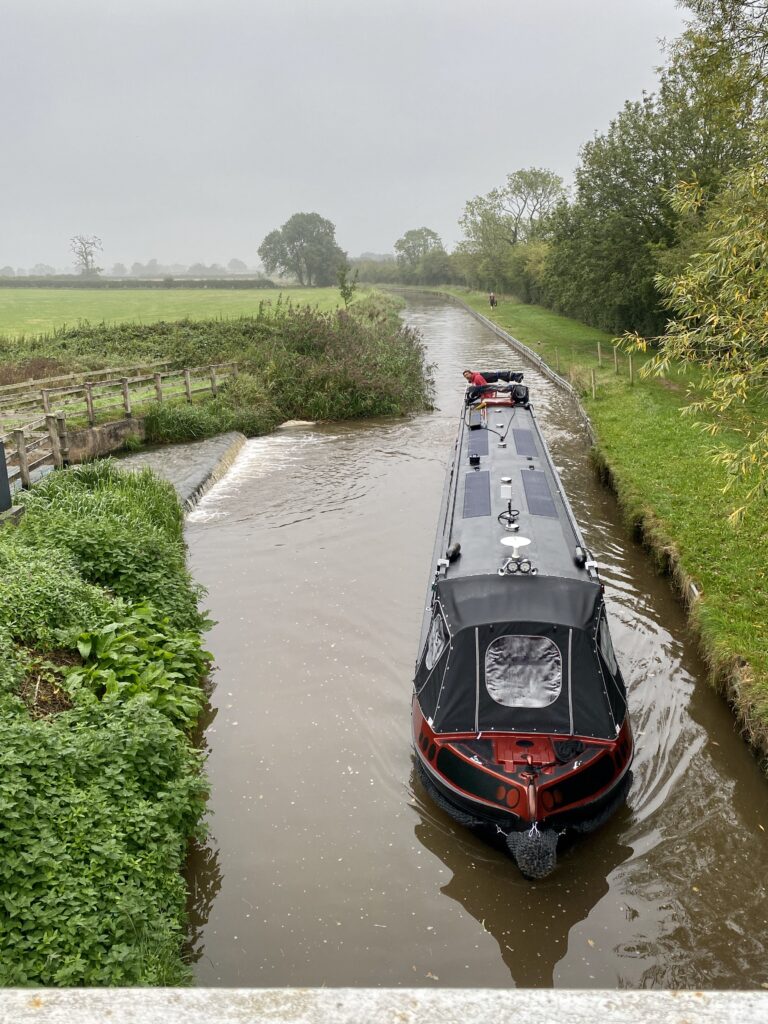 We got on to the Llangollen late on Monday. On Tuesday I decided I really disliked it. If Martyn had said let's turn around I wouldn't have argued. I just had a bad day. We queued at the Baddiley Locks for well over an hour because a paddle was out of action, the lift bridges are heavy and I managed to cut my finger on one, and for some reason I lost the ability to tell my left from my right on the tiller. Add in the fearsome bywashes at the locks and it seemed everything was out to get us. By the close of play on Wednesday harmony was restored. We'd had a lovely meal at The Swan in Marbury on Tuesday night, we'd been up the Grindley Locks and our first staircase for years, and met a lovely couple, Trev and Jenny on their boat the Life of Riley. Sitting on the towpath sharing a drink and a good conversation in the evening is part of canal life.
And the Llangollen is charming and beautiful, as well as a bit of a challenge with its twists, narrow bridges and blind bends. There are plenty of really beautiful places to moor – with rings mostly – and we haven't had a day when we haven't passed a water point. They seem to breed on the banks, there are four in a line at the top of the Grindley Locks. Plus we keep seeing people we know. We passed Fran and Rich on Constanze who YouTube as Floating Our Boat. They feel like old friends to us, although we don't know each other in real life. I shouted as much in passing, and Rich replied: "No, but we know your boat". I'm wondering how?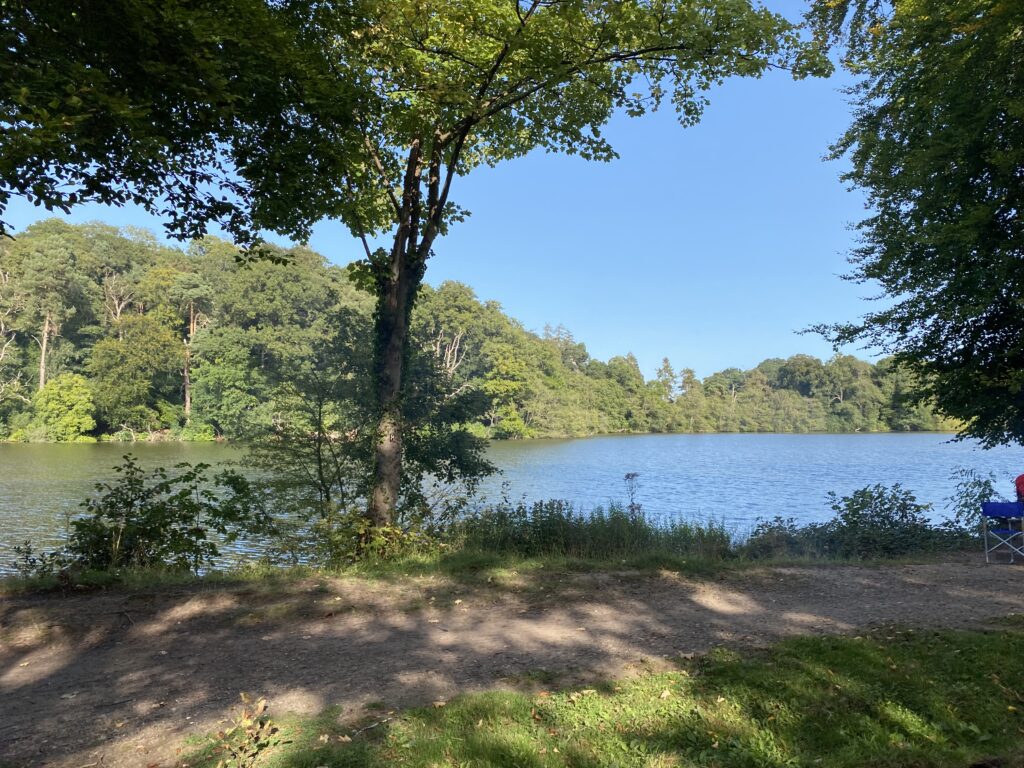 Now, you might wonder how we get the diesel to power the boat? Usually we drive up to a fuel pump in a marina, just like taking the car to the garage. But sometimes the fuel comes to us. There are fuel boats and other roving traders on the canal, which all add to the flavour. Yesterday in Ellesmere Martyn heard a put-puttering coming up the canal behind us and flagged down a fuel boat.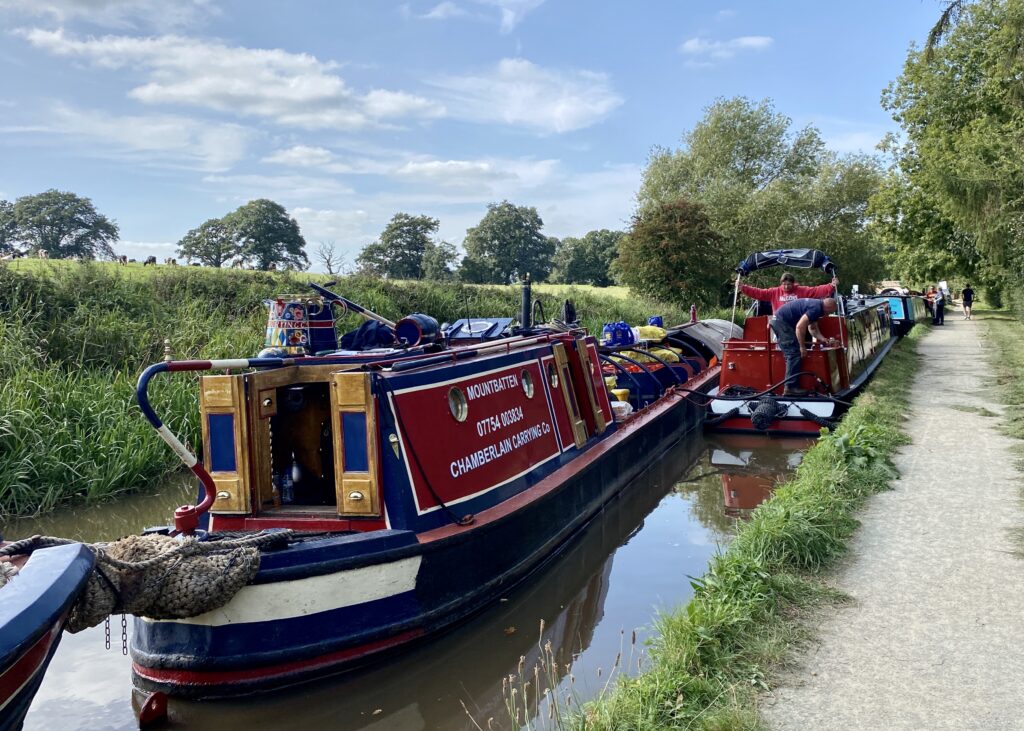 While Richard filled up Beau Romer I had a lovely chat with Ruth on the butty behind. A butty is an unpowered boat, so it always makes a pair and is towed along behind a powered one. They've been plying their trade on the canals for 12 years. It must be hard work, but Jenny says Richard used to be a lorry driver, but really he just likes messing around on boats. We're very happy to support them and their diesel was considerably cheaper than the marina just a couple of hundred yards down the cut (which was full of returning hire boats – I'll write about them some other time).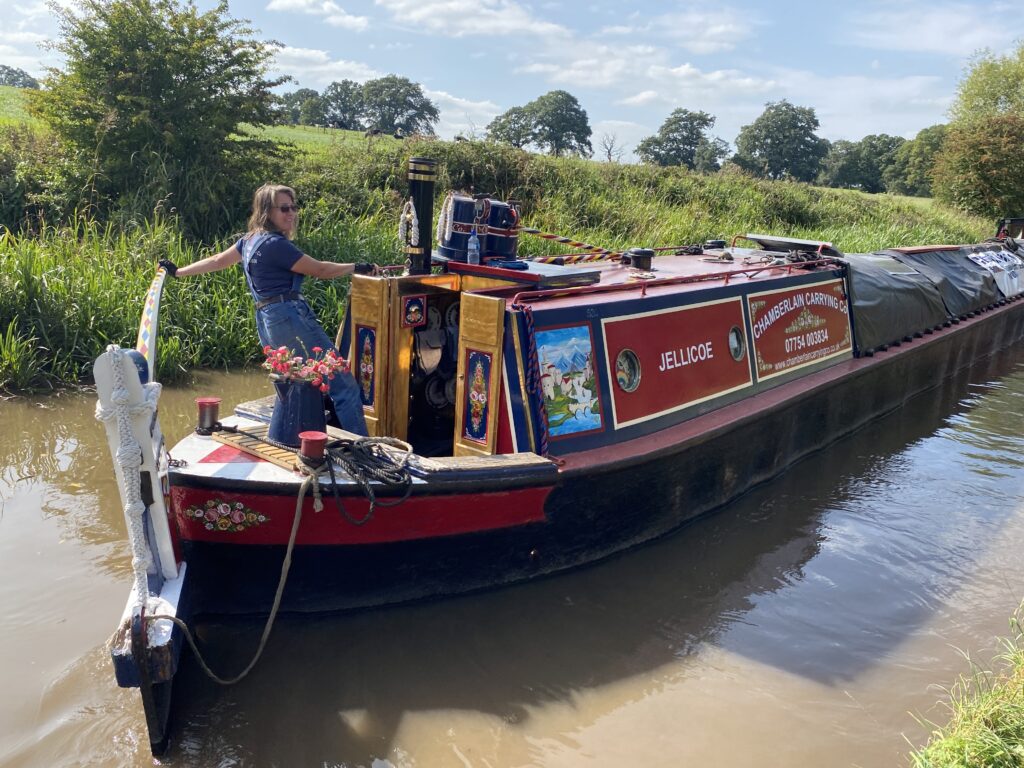 So onwards. By the next time I sit down to write we will have crossed the Pontywhatsit aqueduct. Or fallen over the edge. I like to leave the blog on a literal cliffhanger.