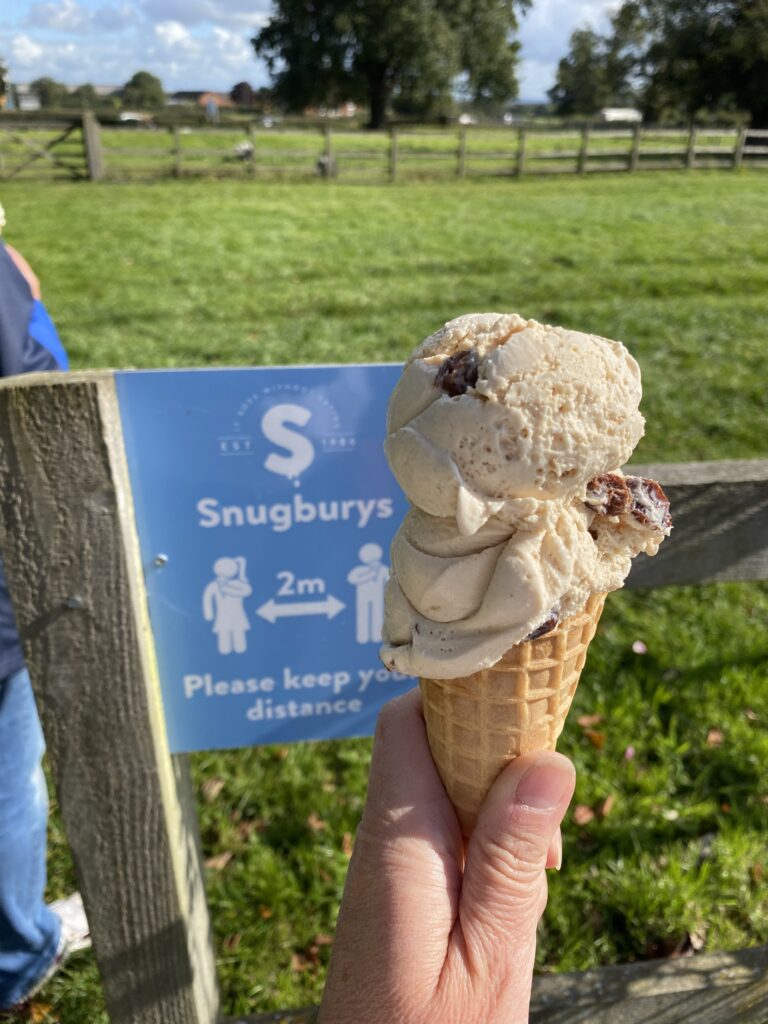 Goodbye Llangollen Canal. We were sorry to leave you. You've been amazing. You've given us some knocks, frustration and you've taught us a lot. But most of the time you've been picturesque, charming and beautiful. We hope we'll be back.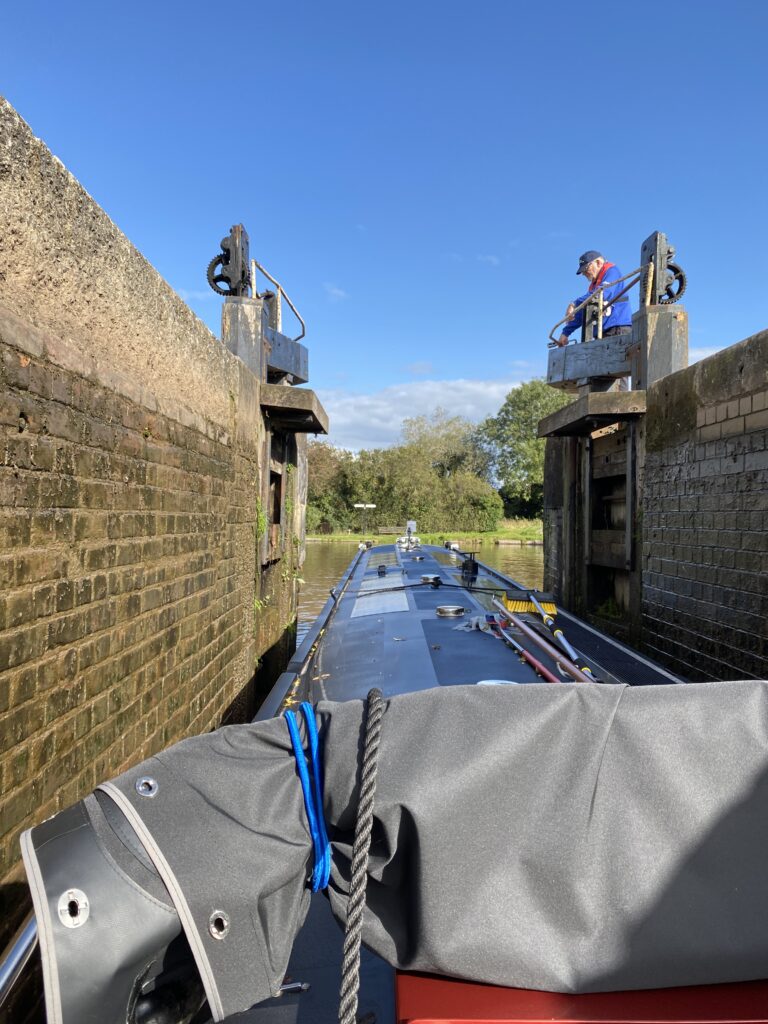 Do you remember when you were little, playing outside with your friends and Mum called you in for tea? Remember how sometimes you'd stay out for just one more game of Block, or Tag, even though you knew it was naughty? That's us at the moment. We decided not to turn left towards home at the end of the Llangollen, we went right down the Shropshire Union for just one more adventure before the long winter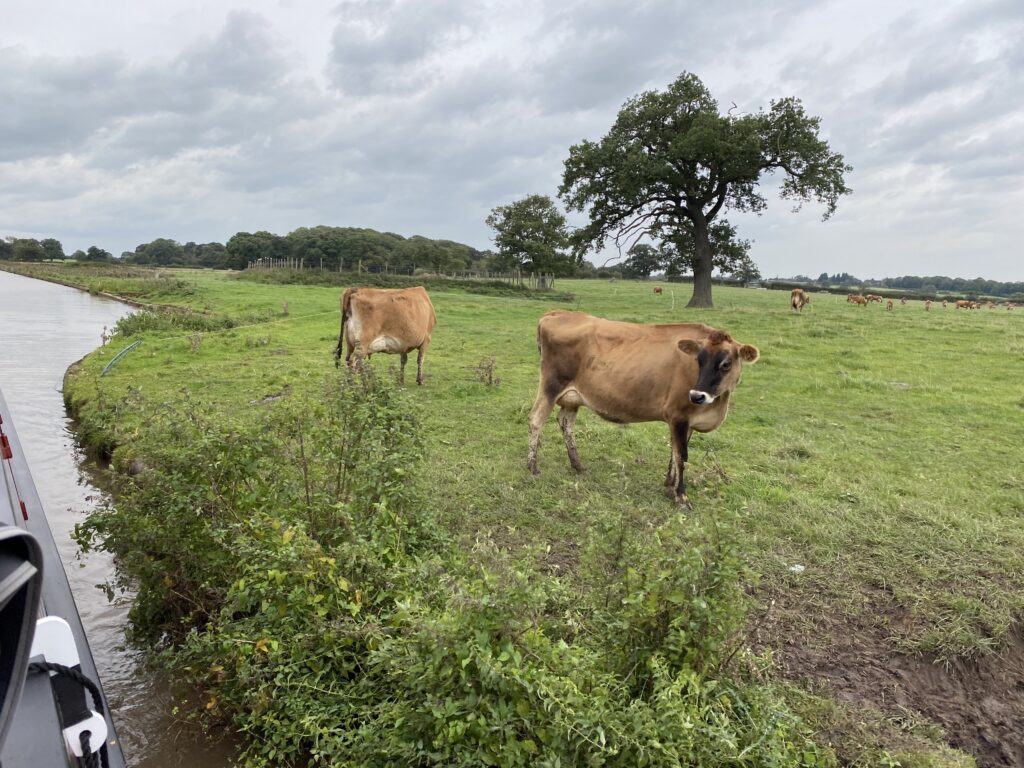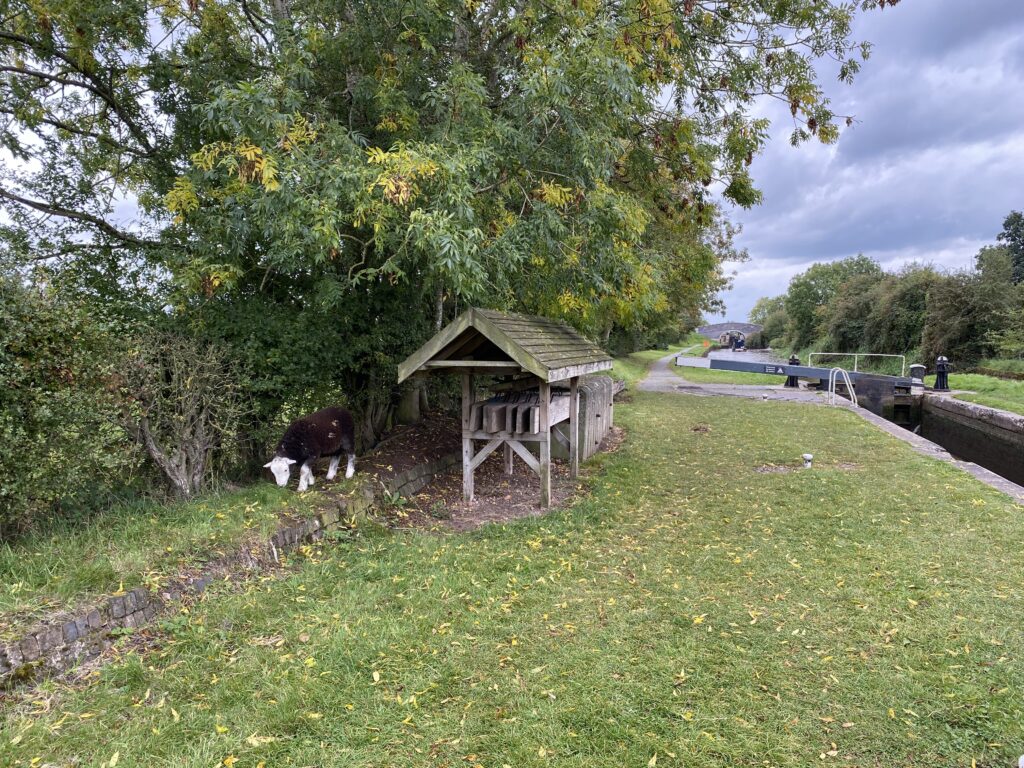 We ended up in Audlem. The journey down was a bit of a trial. One of the locks at Hack Green wouldn't fill. It took four boat crews on the balance beam and the gentlest of nudges from Beau Romer to get it open, then we had to repeat the process for the boat behind us. It was worth it though. We had a couple of nice evenings in the Shroppie Fly and it was an excellent place to wait out yesterday's foul weather, the aftermath of Storm Alex.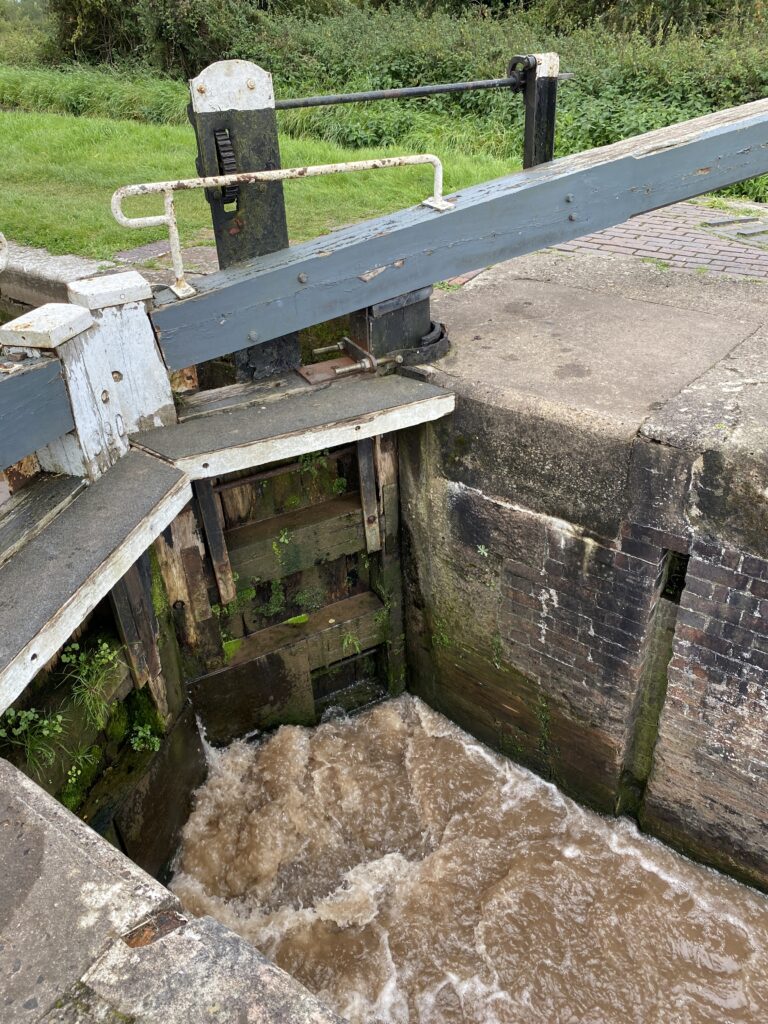 This morning we set off in the sunshine, looking forward to a nice cruise up to the pretty town of Nantwich, a meeting with another Bickerstaffe boat, and with the bow pointed towards home.
We got half a mile.
The offending lock at Hack Green that was so difficult is, well – locked. We're back on our mooring in Audlem. The problem is the cill liners have failed. As I write this, we have no idea how long it's going to take to fix. I'll call the Canal and River Trust tomorrow morning for an update. Then we'll have to make our plan. Do we wait it out here, where we have all facilities, a shop and even pubs, or do we go home the long and more difficult way, completing the Four Counties Ring? We have to be back on the Rufford Branch on or before 2 November, or we won't be able to get home until Christmas. If the lock isn't going to be back in service quickly we don't have long to decide what we're going to do.
I guess we'll all have to wait and see.