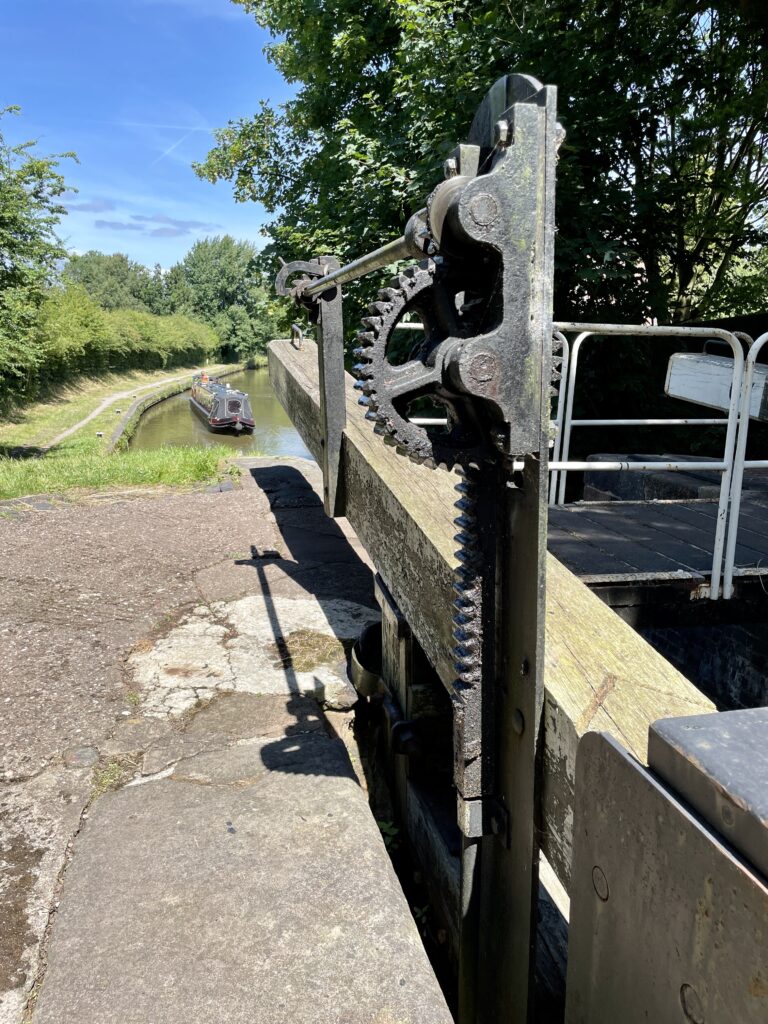 From Anderton we carried on down the Trent and Mersey, stopping off at The Lion Salt Works at Marston for a second visit. As an industrial museum it really makes you think. There are displays and photos of men toiling and sweating over vats of boiling brine, like something out of the industrial revolution. It's quite sobering to discover the works only closed in 1986, well within our lifetime.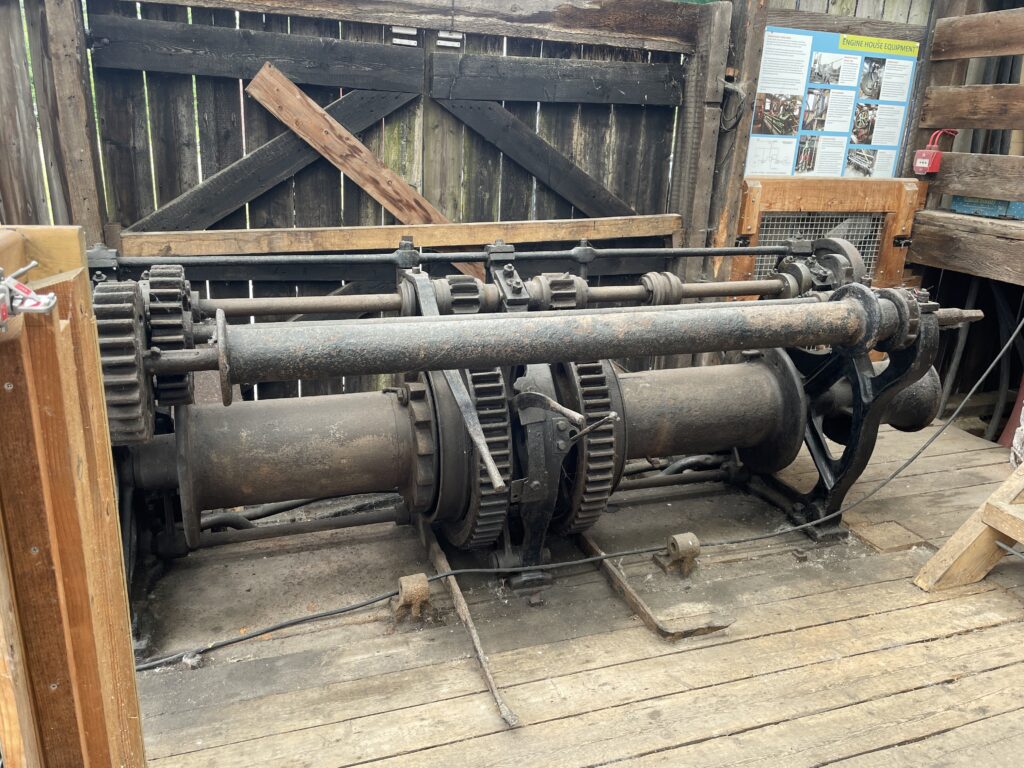 We had an unexpected stop before Middlewich. There was a huge limb of an ash tree completely blocking the canal. We didn't mind the unscheduled overnight stop. We were moored opposite Oakwood Marina and they had a very nice cafe. By the end of the afternoon the CRT had got the canal clear and the next morning we were on our way again.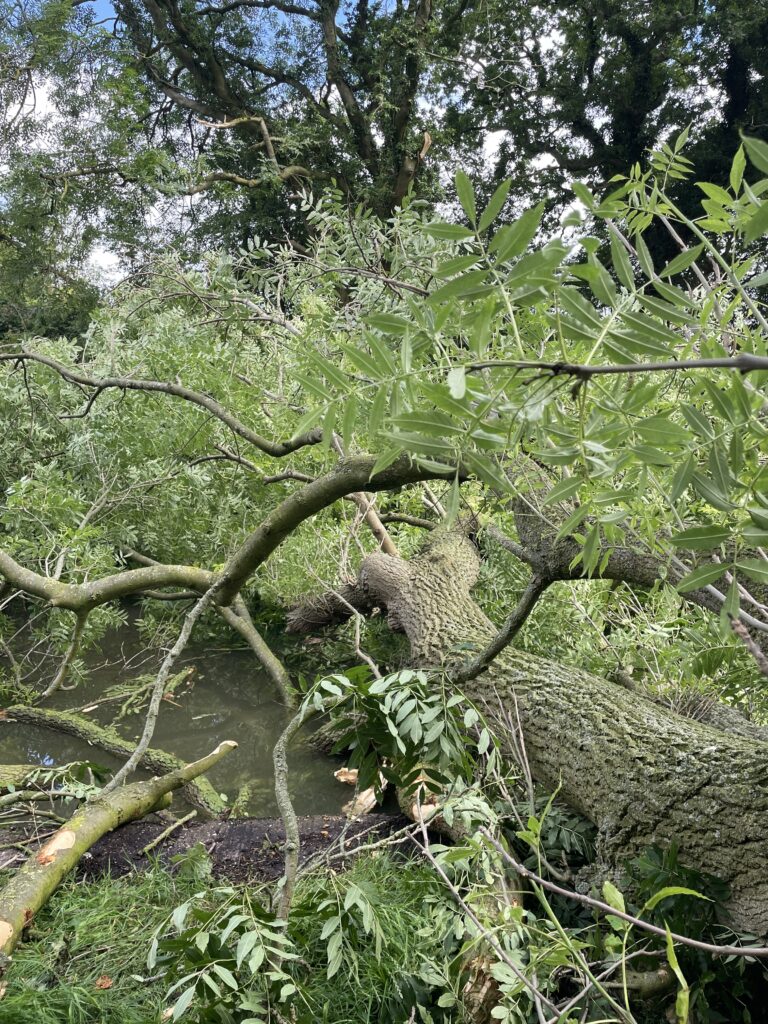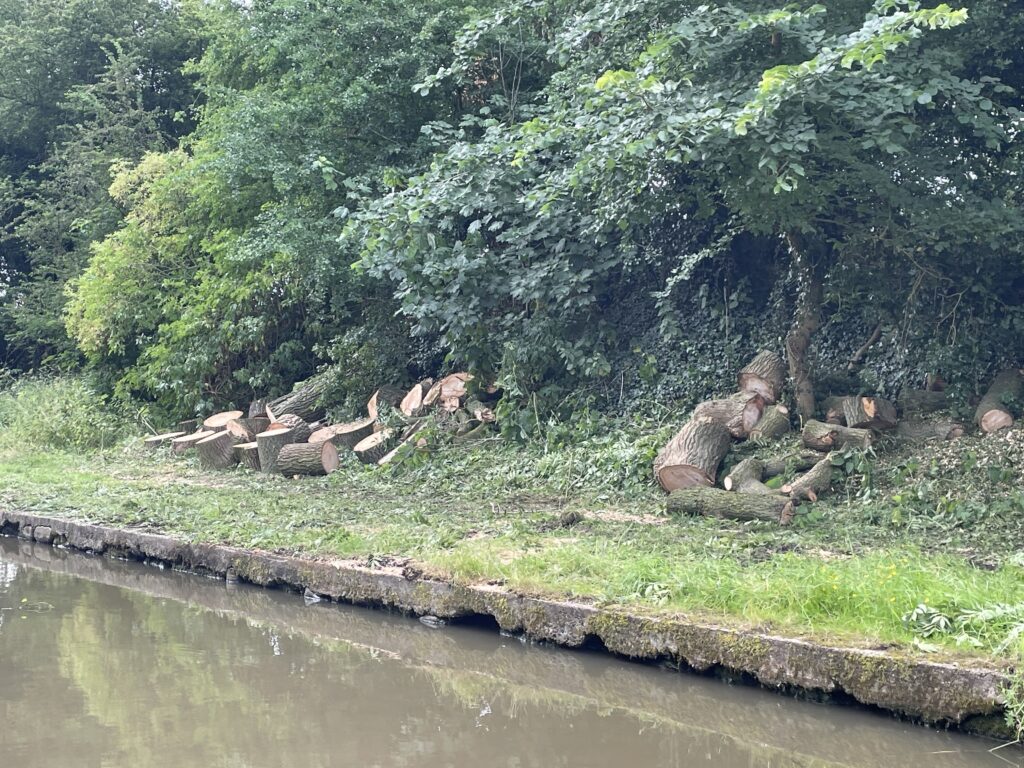 I've written about Middlewich before. It's one of those places that that most of us have never heard of, a pleasant enough town that punches above its weight on the canals because it has a junction. It also boats a Morrisons and a Lidl. Bonus!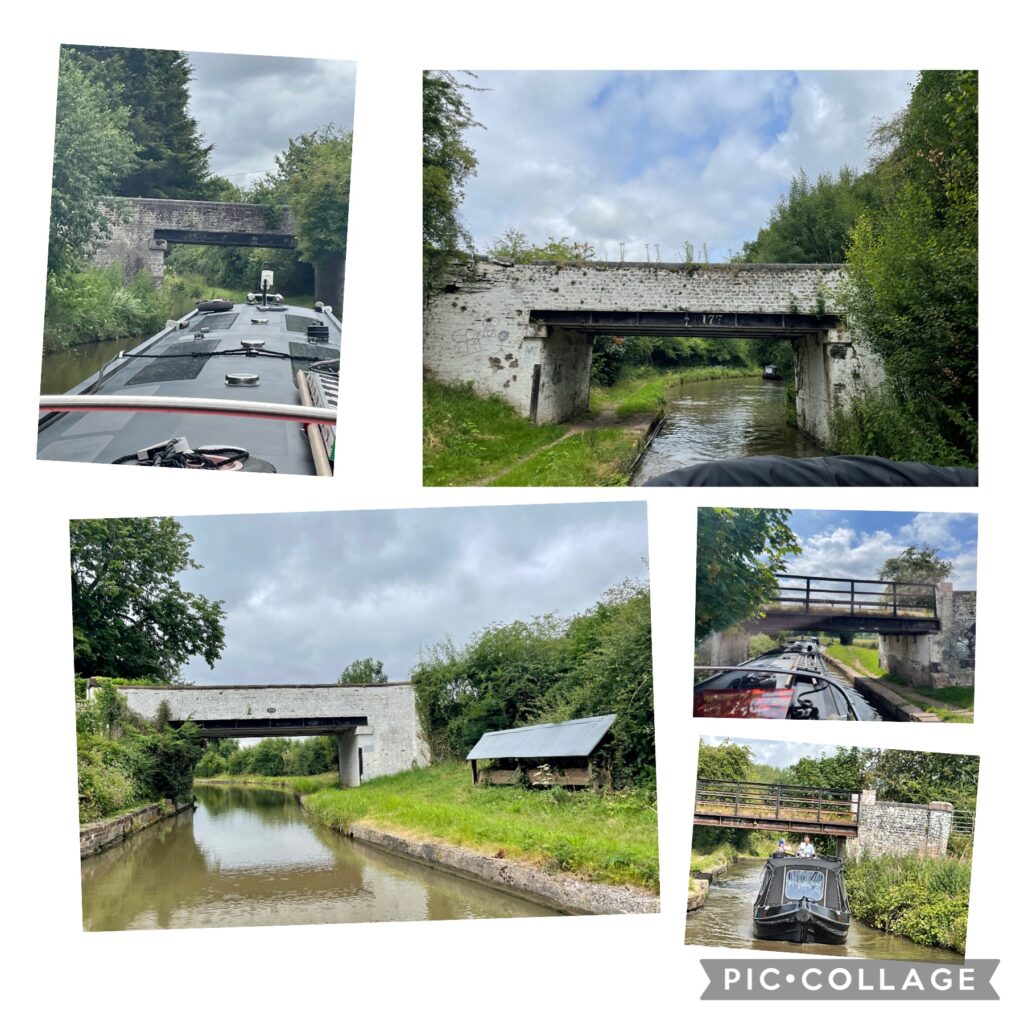 South of Middlewich, you hit the Cheshire Locks, colloquially known as Heartbreak Hill. We descended it last year with Bailey as our crew, this time we were going up. Nearly every lock was set against us and the heat was blistering. Two days on the hill and we were done. So done, that I moored us up in the wrong place at Kidsgrove, one lock too early. No harm, no foul. We were outside a pub!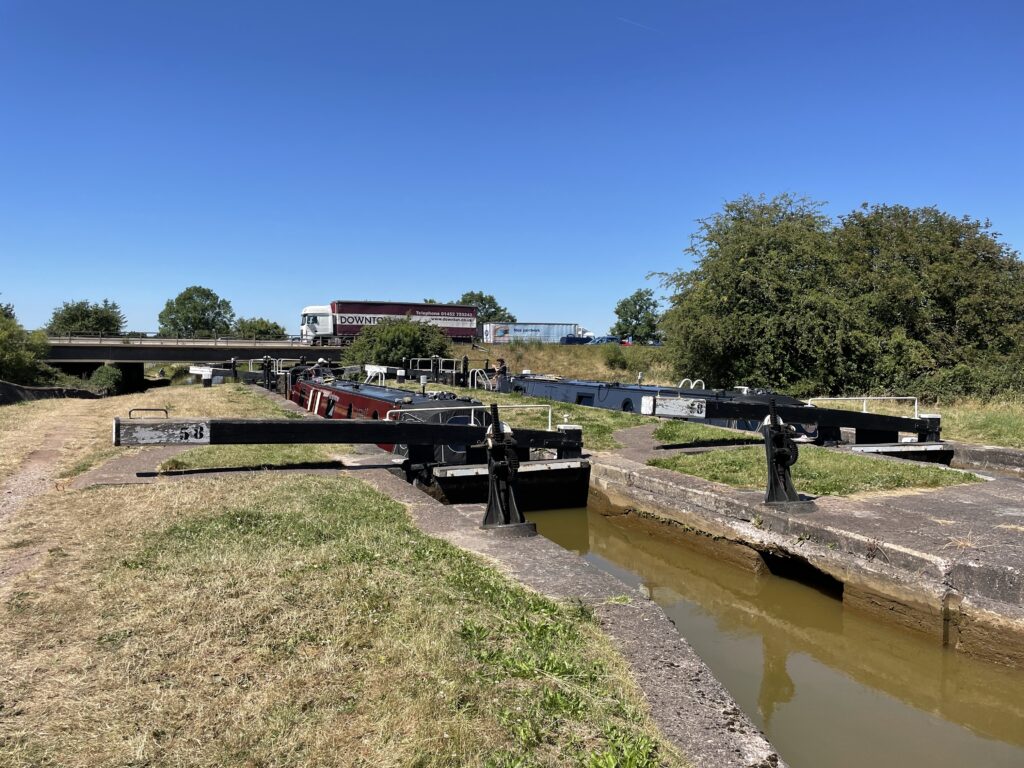 I was dreading our next challenge, the Harecastle Tunnel, not being a great fan of long journeys underground. The tunnel is 1.6 miles long and you get shut in. There are no ventilation shafts, so they close the doors behind you and start up some enormous fans to prevent the build up of fumes in the tunnel. Towards the middle the headroom is reduced, and you have to semi-crouch to avoid hitting your head as the roof gets lower and lower. When it came to it, Harecastle wasn't too bad. It used to have a towpath which was removed, so it's quite wide. I helmed the boat through and am feeling rather pleased with myself!