It wouldn't be one of my blogs if I didn't start with the latest mishap. Mooring up in Leeds in the rain (after bossing a rather tricky manoeuvre where I turned the boat 90 degrees and reversed into a berth behind another boat and between a pontoon and the wharfside), I dropped my phone in the water. There was much wailing, and of course, it was all Martyn's fault because if he'd been there to catch my rope, it wouldn't have happened. I love that he was helping another boat through the lock, but I couldn't see him, he wasn't answering his phone (it was on the boat) or the walkie talkie (the battery was flat), and so I panicked. In my imagination he might be floating in the said lock. In haste I didn't zip my pocket up when I put the phone away and – splash!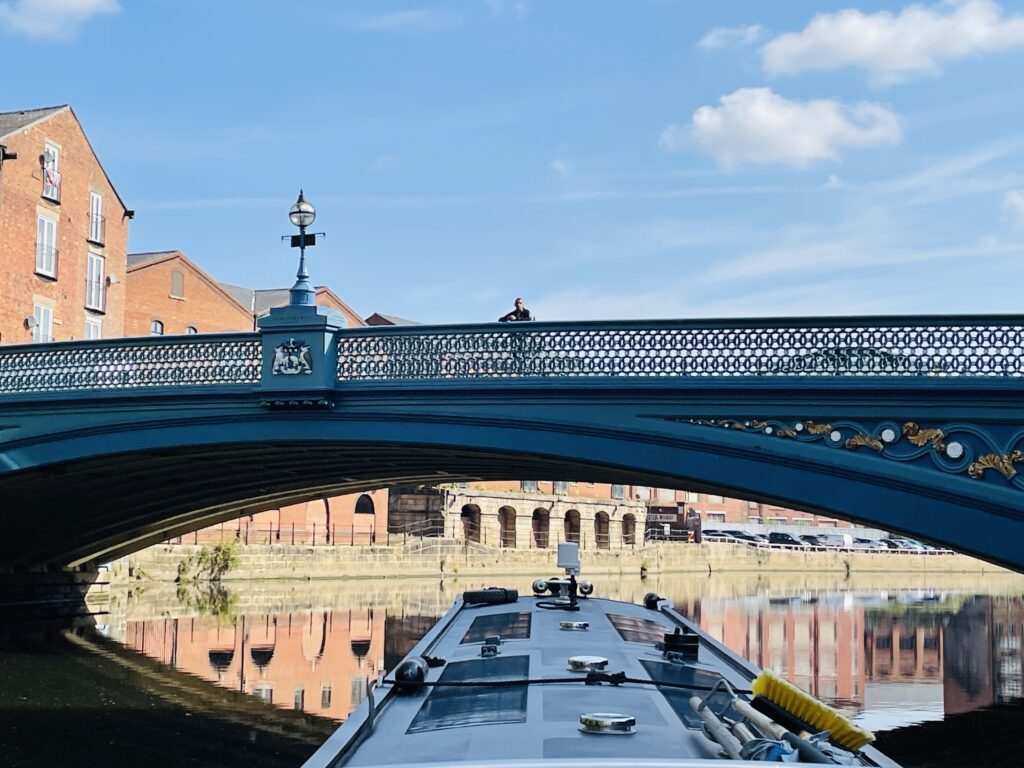 At least we were in Leeds, which is lovely, a joy and an unexpected delight. And Leeds has an Apple store, so even though we could have done without the cost, I was sorted quickly with a new phone.
Somehow I thought Leeds was going to be dour, grim and gritty, but not a bit of it. We moored in Leeds Basin squeezed in between the Candle building, the Hilton Doubletree and the railway arches and there we stayed while we explored the city for a few days.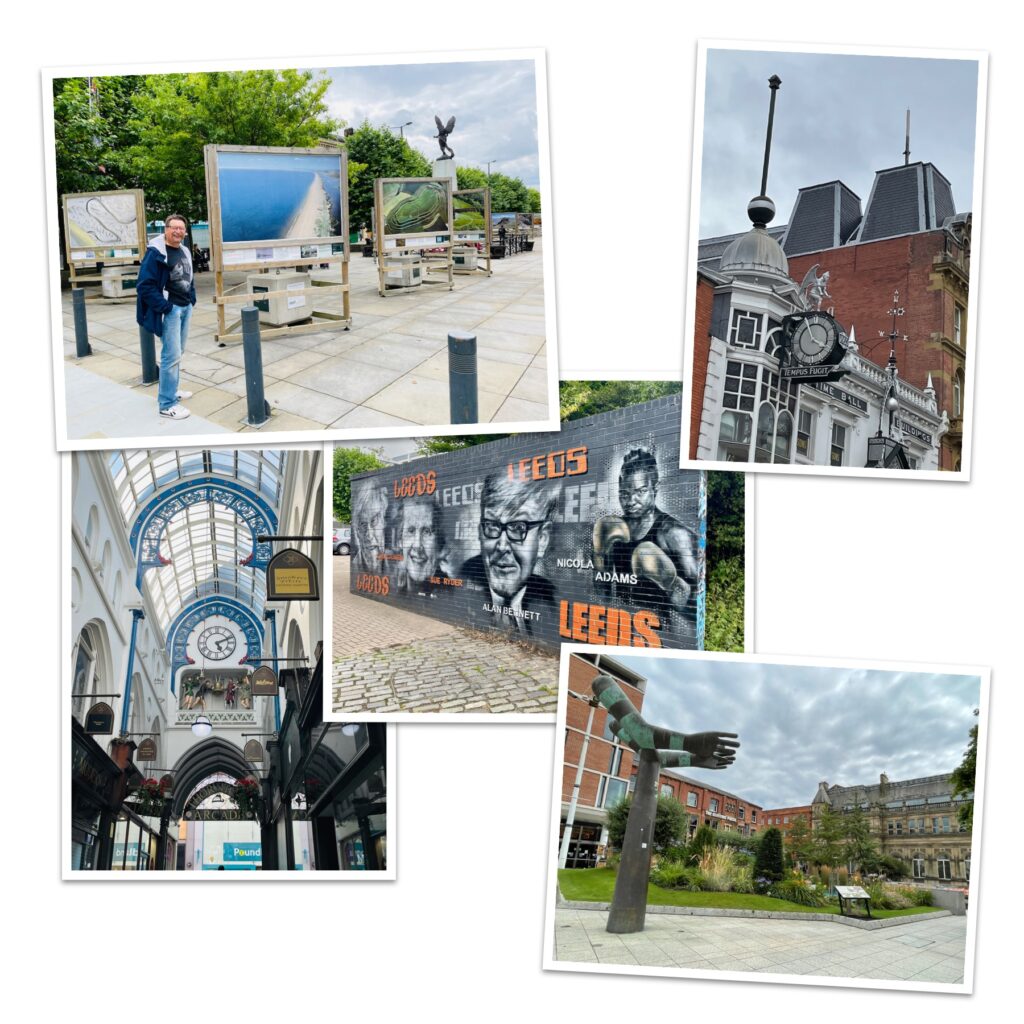 Leeds has some beautiful architecture, good shopping and a nice atmosphere. We enjoyed an outdoor photography exhibition, the Leeds Museum and the Royal Armouries. Living on a boat with limited space, we didn't really take advantage of the shops. I told Martyn I'd buy him a Leeds United mug, but for some inexplicable reason he repeatedly declined! It was nice to see the city centre appears to be thriving post-Covid, with very few closed and empty shops.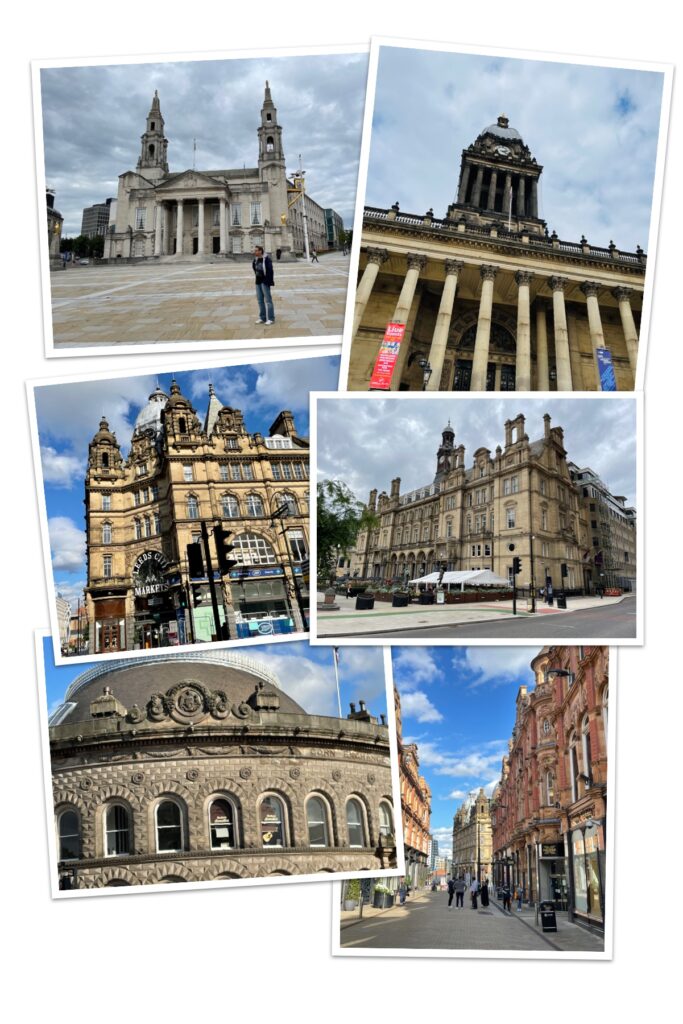 One of my favourite sites was St Paul's House. We found it by accident. A local gent eating his lunch outside the very grand Victorian Town Hall (which sports picnic tables and astroturf) told us about it. It was built as a warehouse and cloth cutting works, and it's very ornate. If you want to read more about this magnificent building, there's a really interesting blog about it here.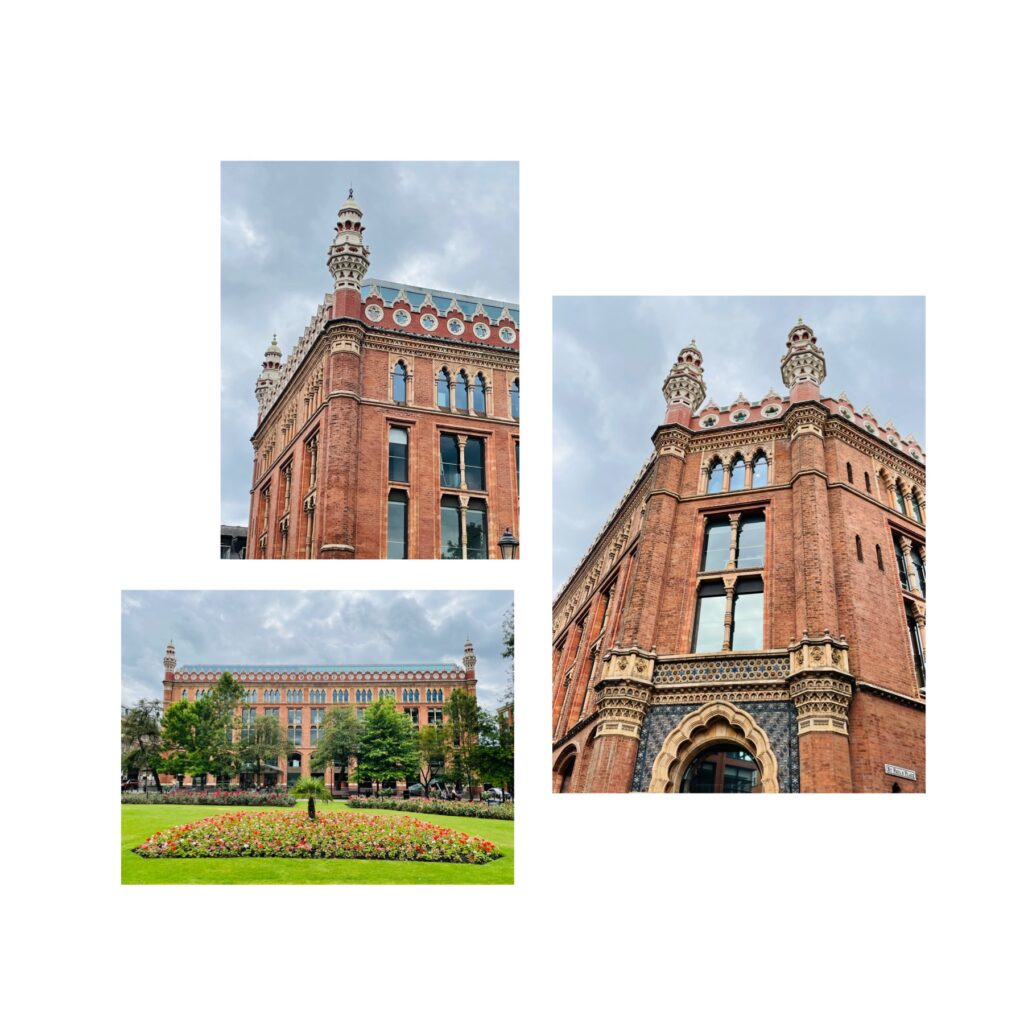 Rather reluctantly, we left on Tuesday. We'd met a nice couple, Michael and John, on nb Iron Butterfly, moored next to us in the basin (they lent us a net to fish for the lost phone) and arranged to share the locks on the River Aire with them. When we got on the River it was another unexpected delight. It's pretty, wide, and all the locks are automatic, so operating them is only a matter of pressing a few buttons – no hard manual labour. Because the Aire and Calder is also a navigation that takes much larger vessels than us, they are also massive, and most of them have lock keepers, so no one even has to get off the boat. Sadly the Aire and Calder is all too short. We cruised most of it in two days, arriving at Stanley Ferry in the rain and drenched again, but all good things must, I suppose, come to an end.